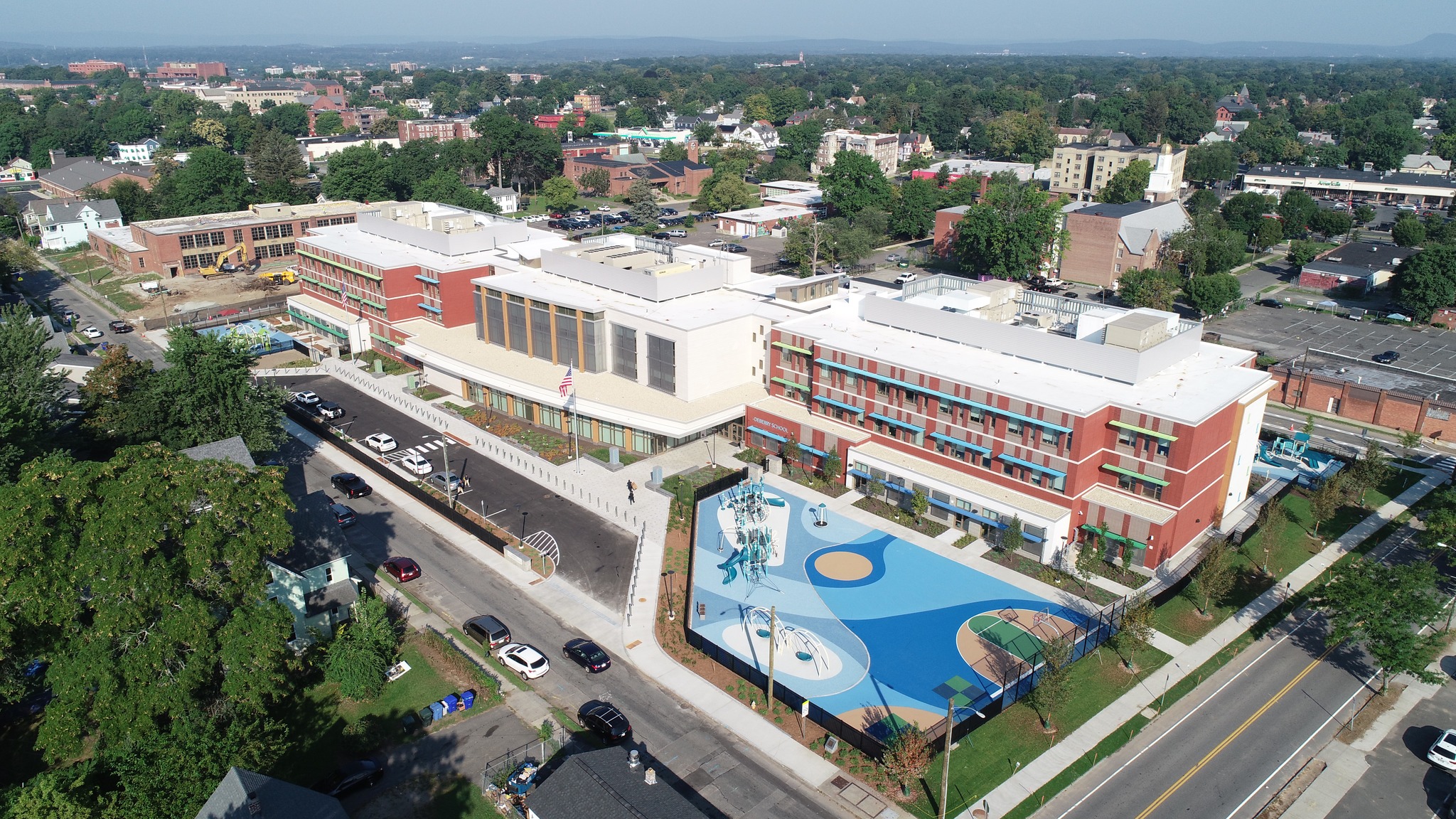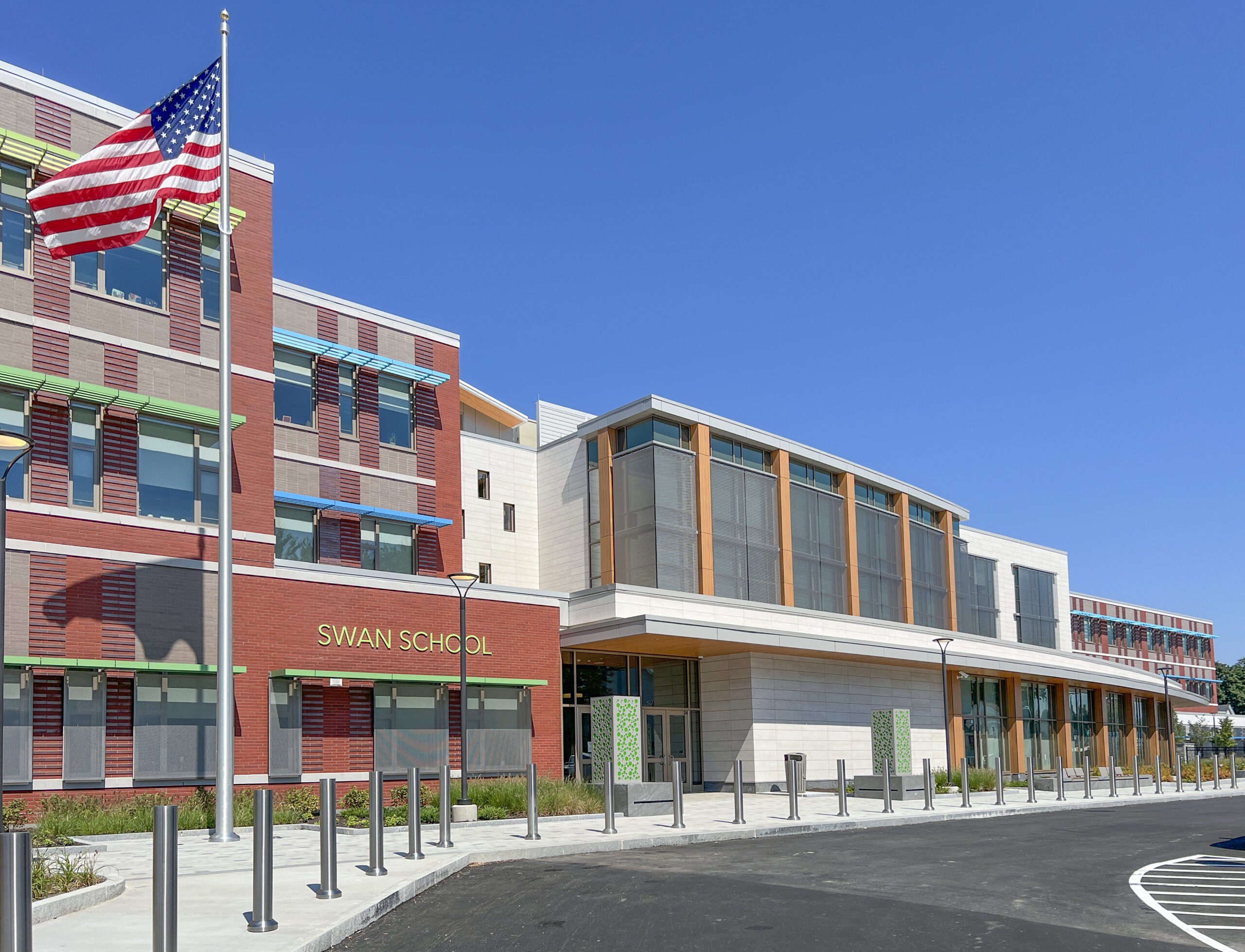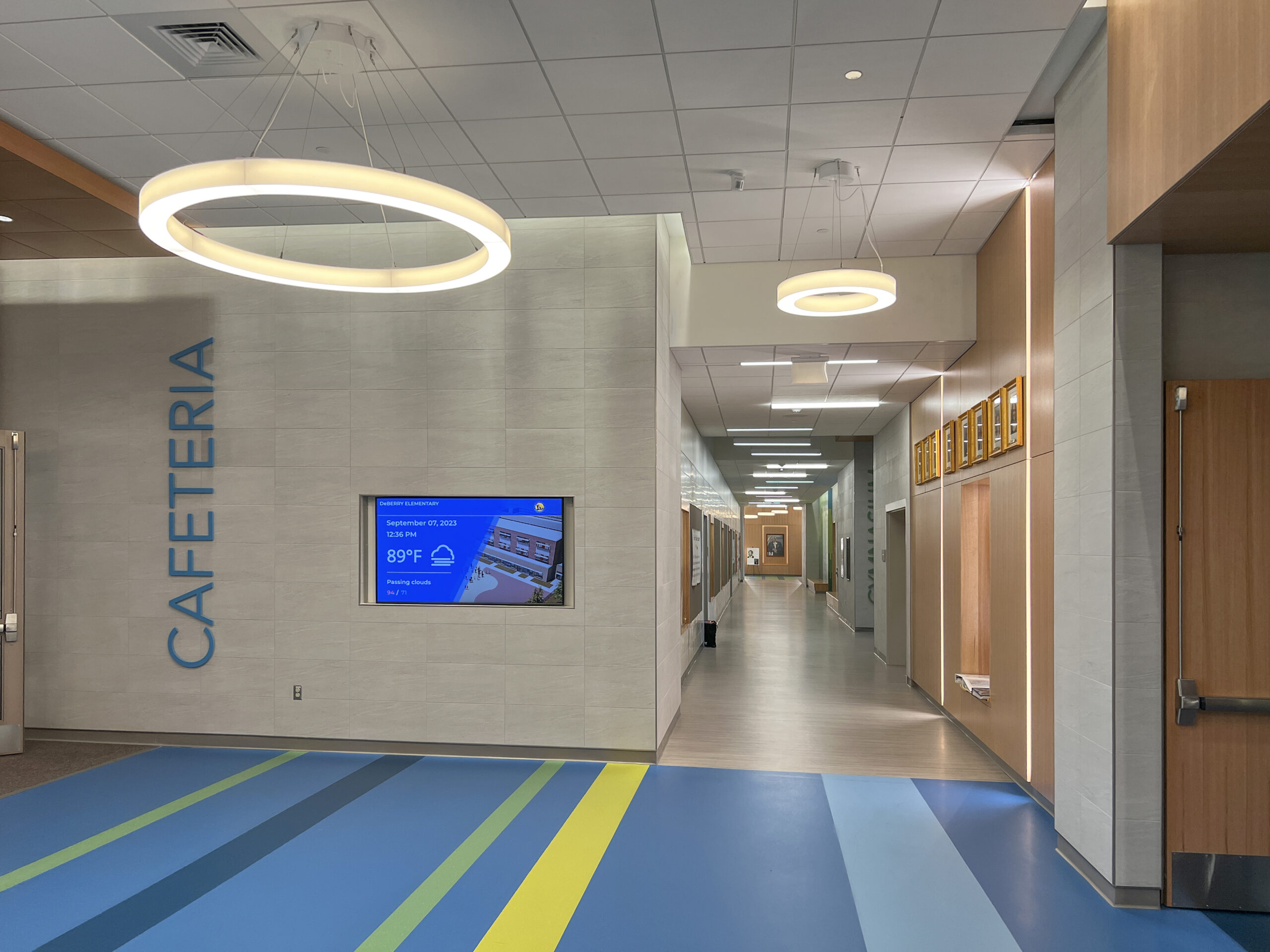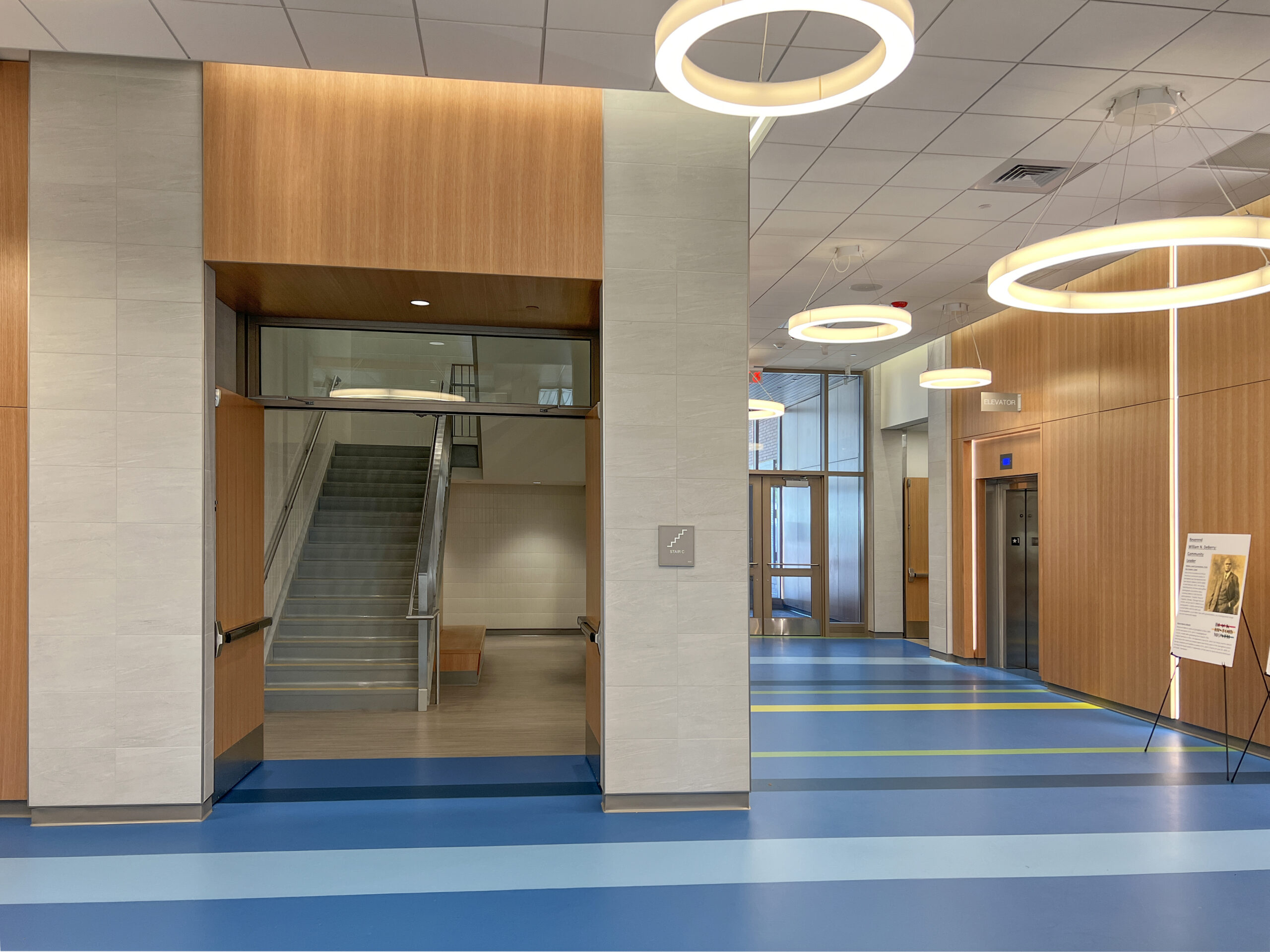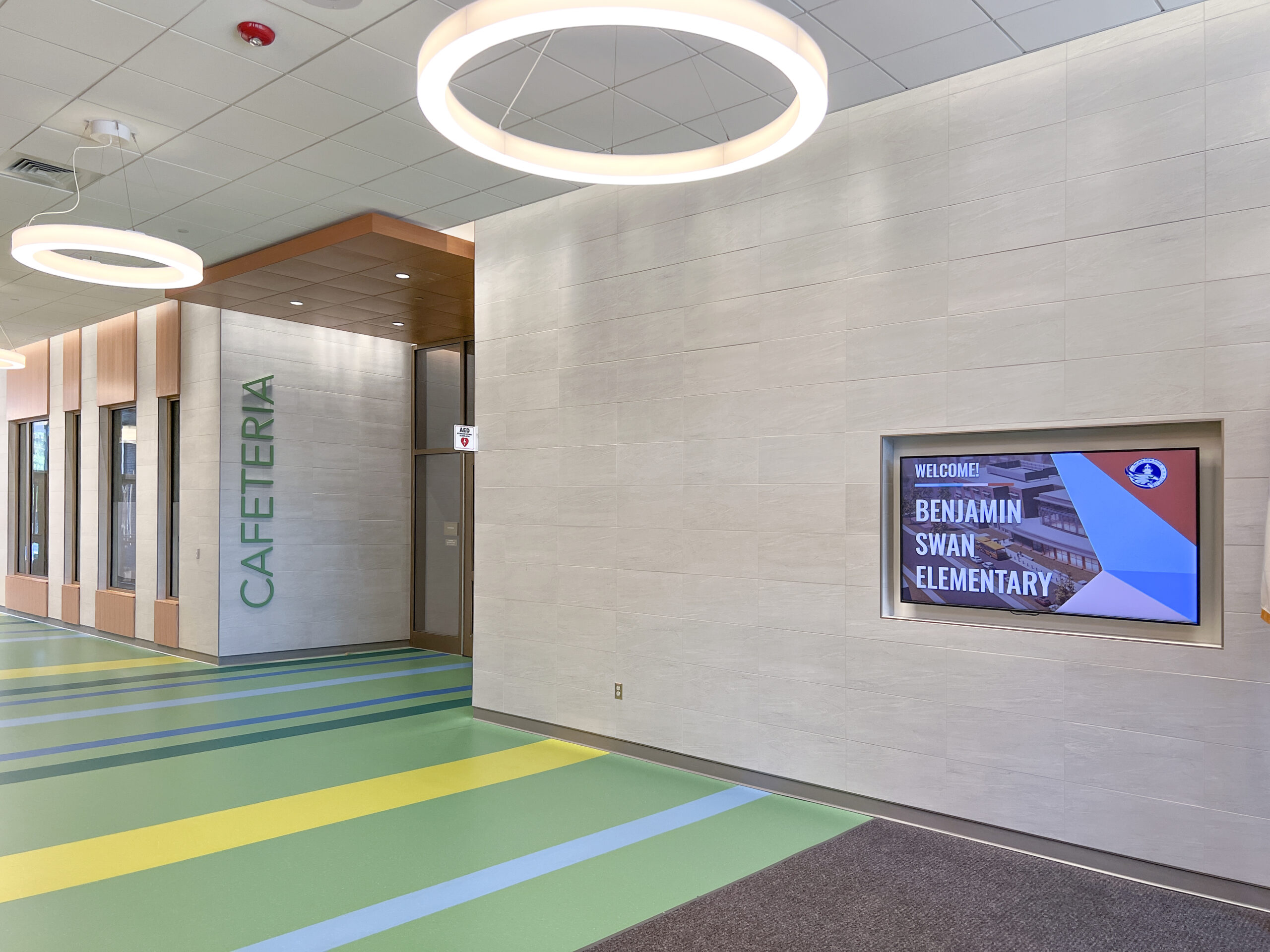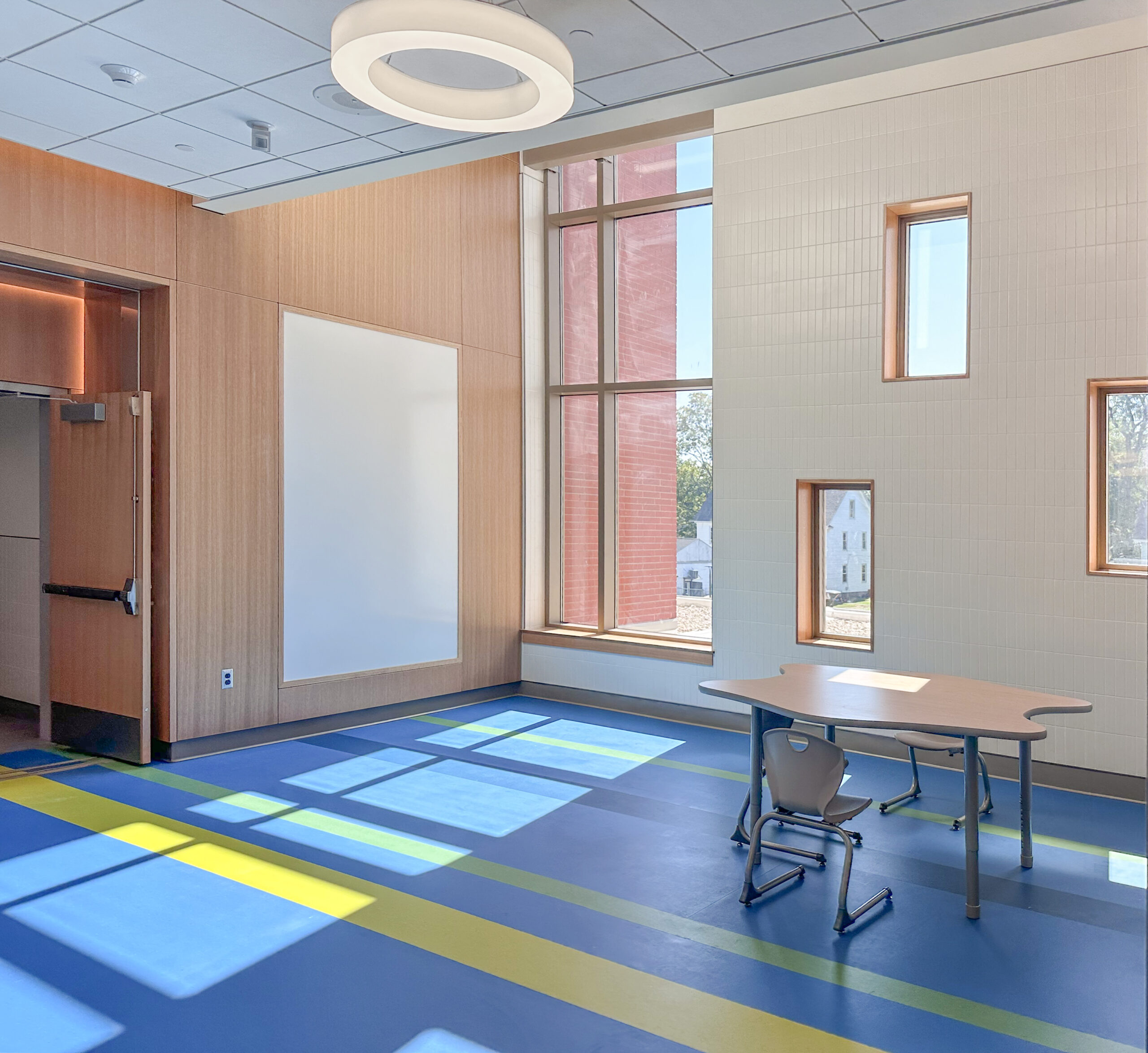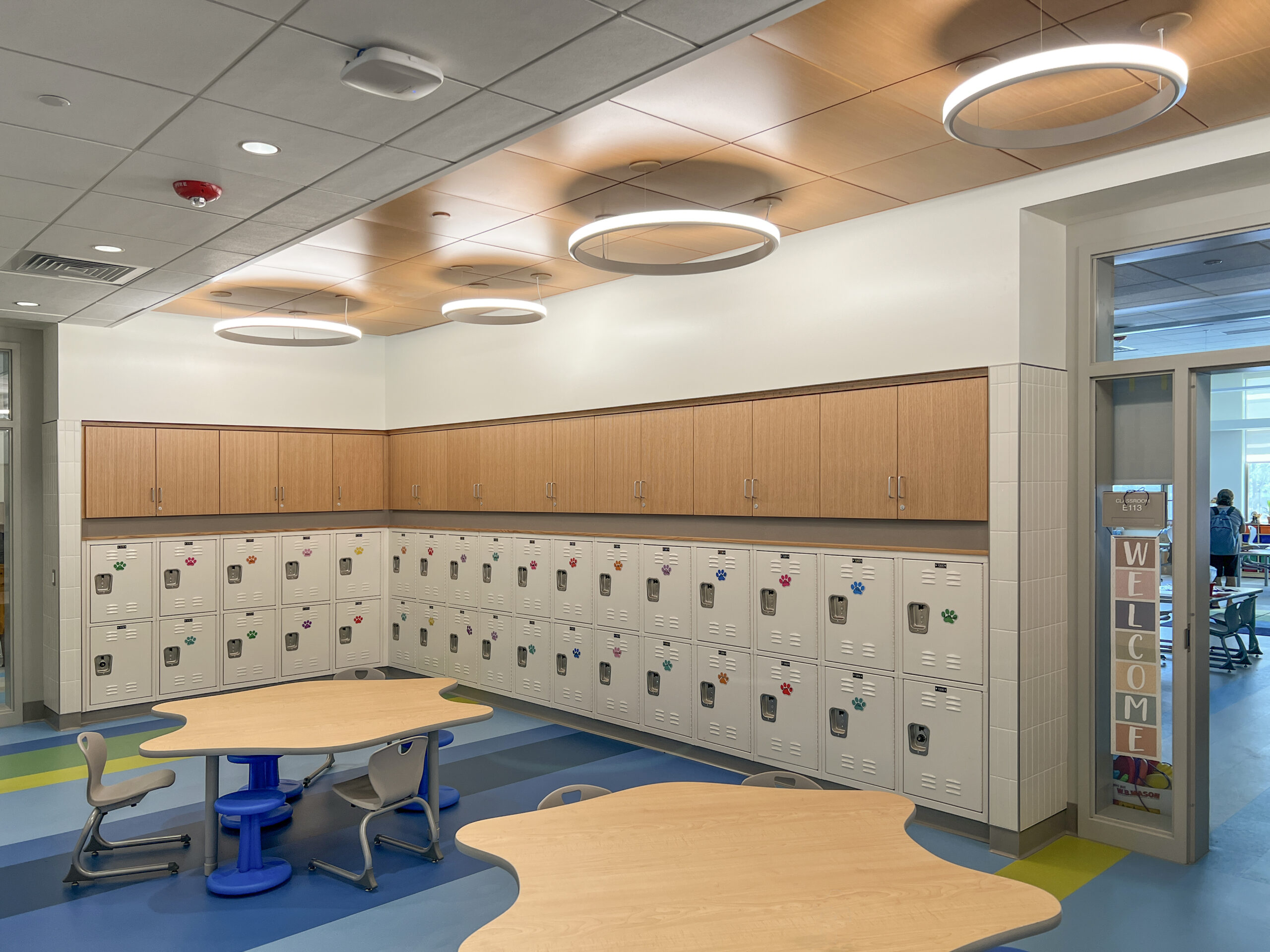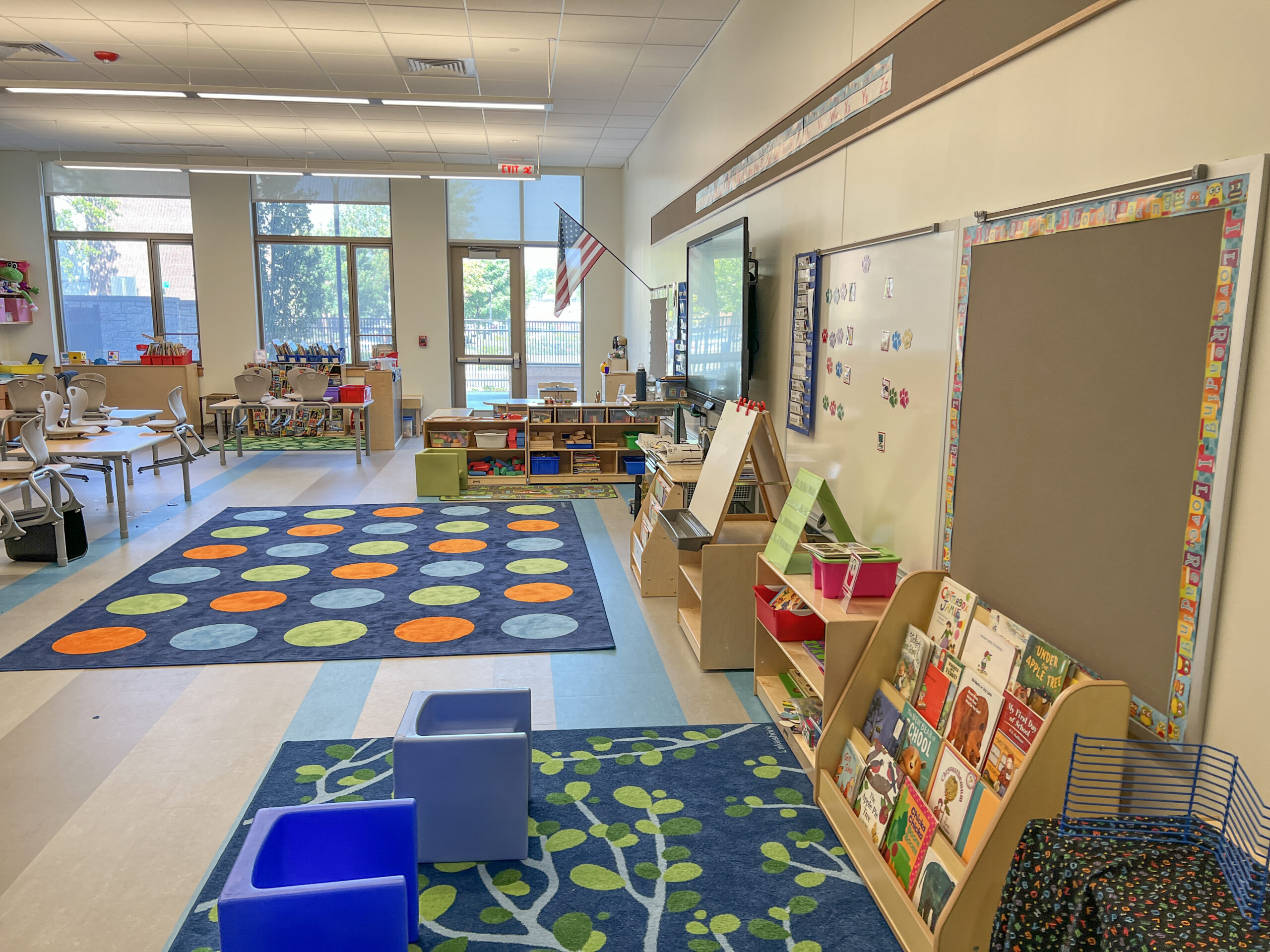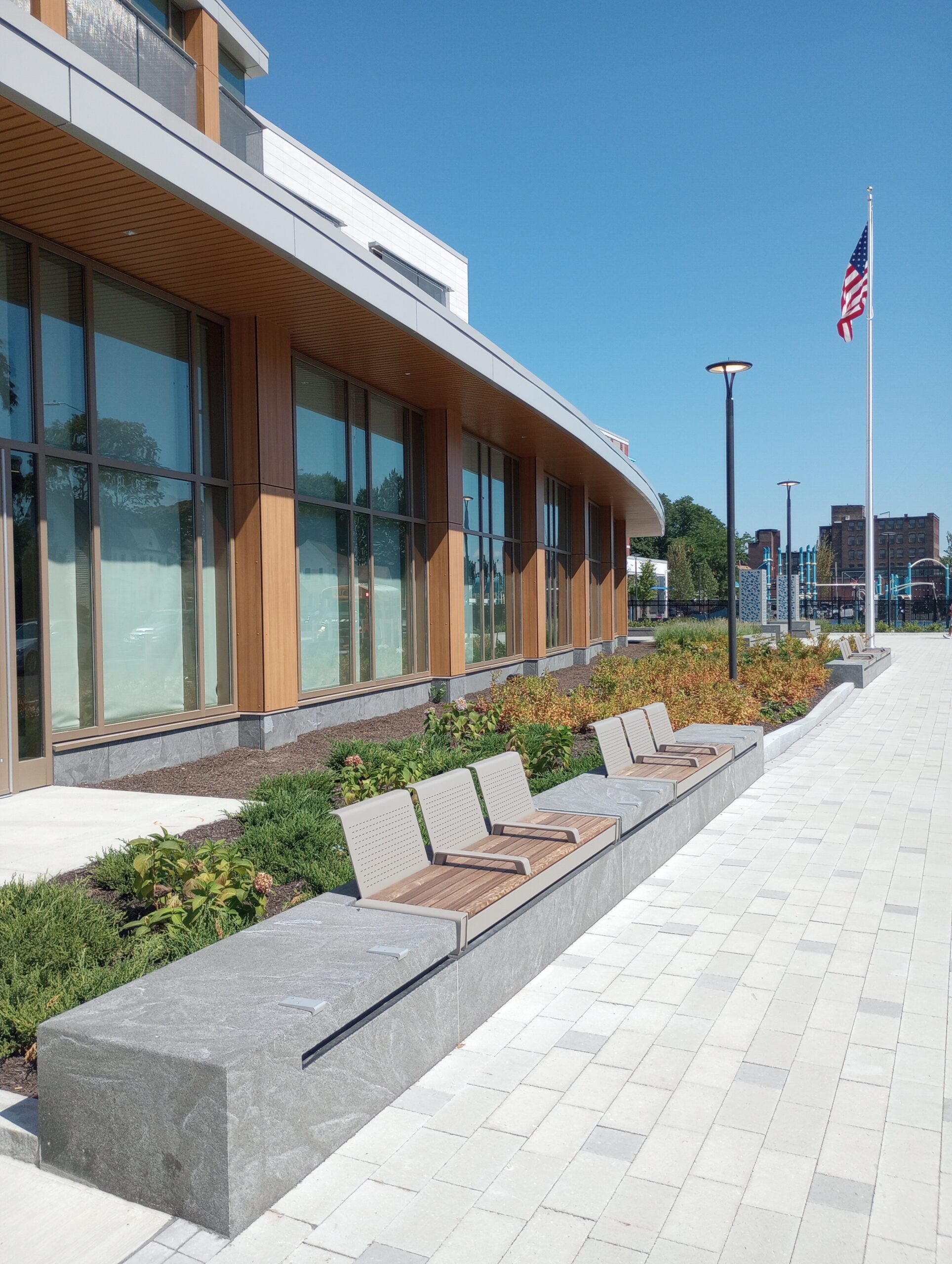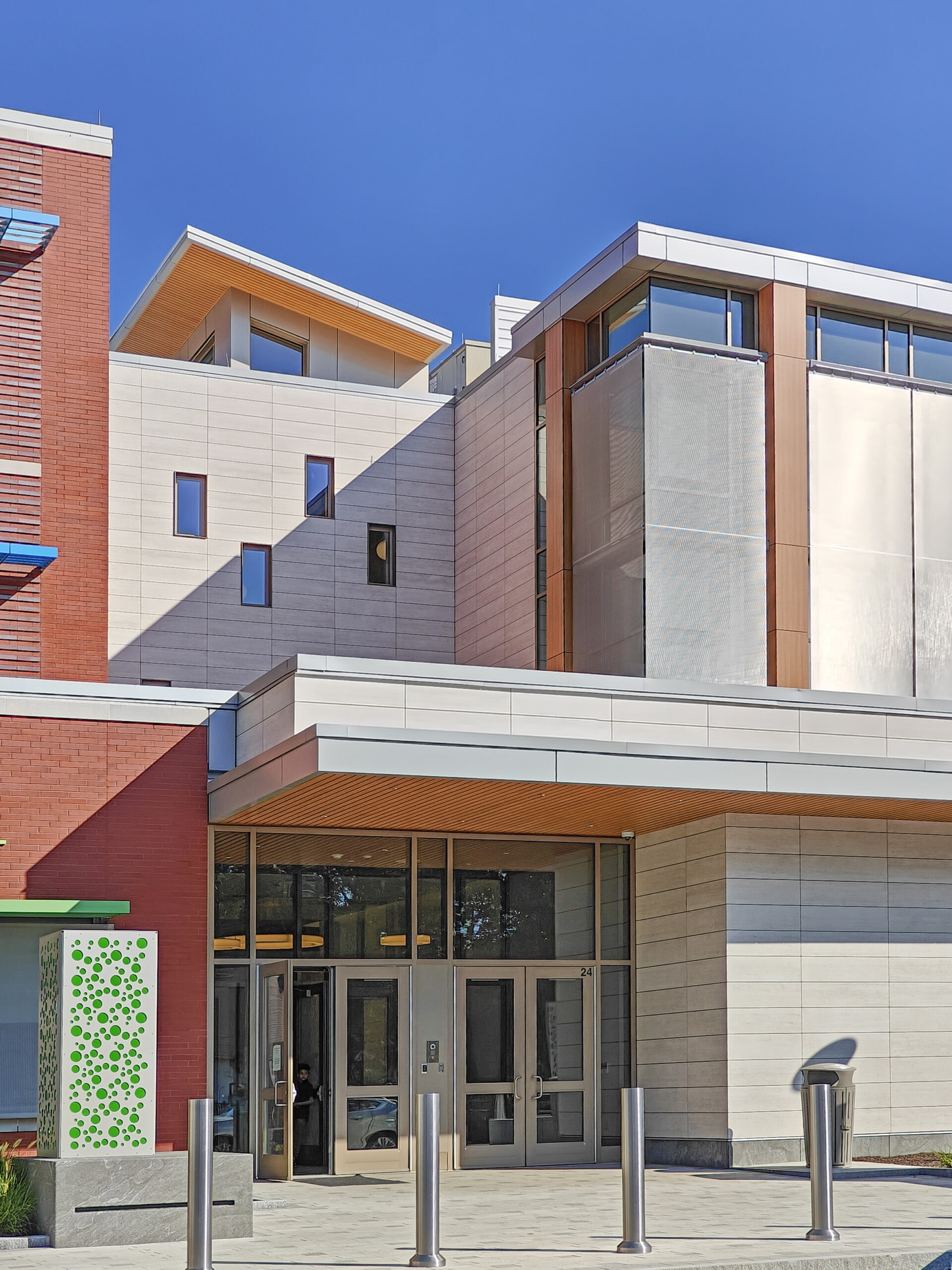 DeBerry-Swan Elementary School
Springfield, MA
The original DeBerry Elementary School was located on a 5.5 acre site surrounded on two sides by a dense urban residential neighborhood. The site had no drop-off/pick-up area, and buses droped-off students on one street and picked them up in the parking lot in the afternoon.
The City's goal was to combine the DeBerry and Homer Schools, meeting current and future educational program needs with flexible spaces that can be adapted. Flexible learning environments, small group instruction, special education, and program relationships and organization are paramount in the new school's design. The Homer School, now renamed for legendary civil rights crusader Benjamin Swan, houses two Primary Learning Centers, a district-wide, low-incidence program for students with significant developmental delays. PLC classrooms provide developmentally appropriate specialized instruction using a multi-sensory and center-based learning approach. A modified curriculum is provided to support accessibility using an approach that focuses on academic achievement, social-emotional growth, and adaptive skills.
The preferred solution was a three-story structure located on the existing DeBerry School site, allowing the existing school to remain operational during construction. The side-by-side schools are organized around shared core spaces. The cafetorium and gym are the focal points of the school, easily accessed from the main entries. The building organization stacks very efficiently with similar program types on each floor. Special education spaces are interspersed throughout each floor and integrated with the general classrooms. The overall massing utilizes the geometry of the site while maximizing the quantity of open space dedicated to outdoor activities. Given the urban environment, careful construction sequencing and logistics are critical to the success of the project. Plans for temporary staff parking have been considered, as well as lay-down area and parking for the contractor.
"DiNisco has been an outstanding partner with us."
Daniel Warwick, Springfield Public Schools Superintendent