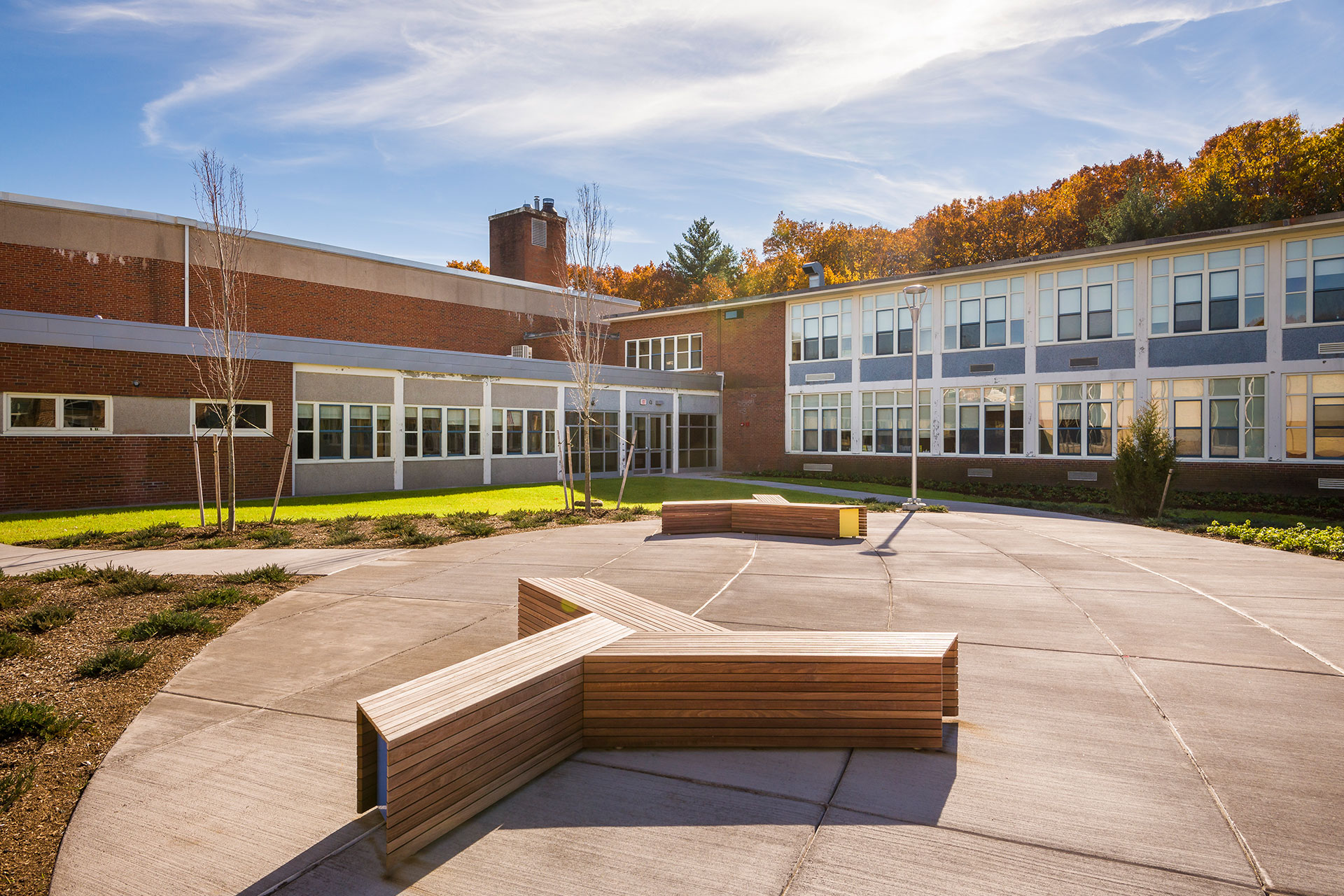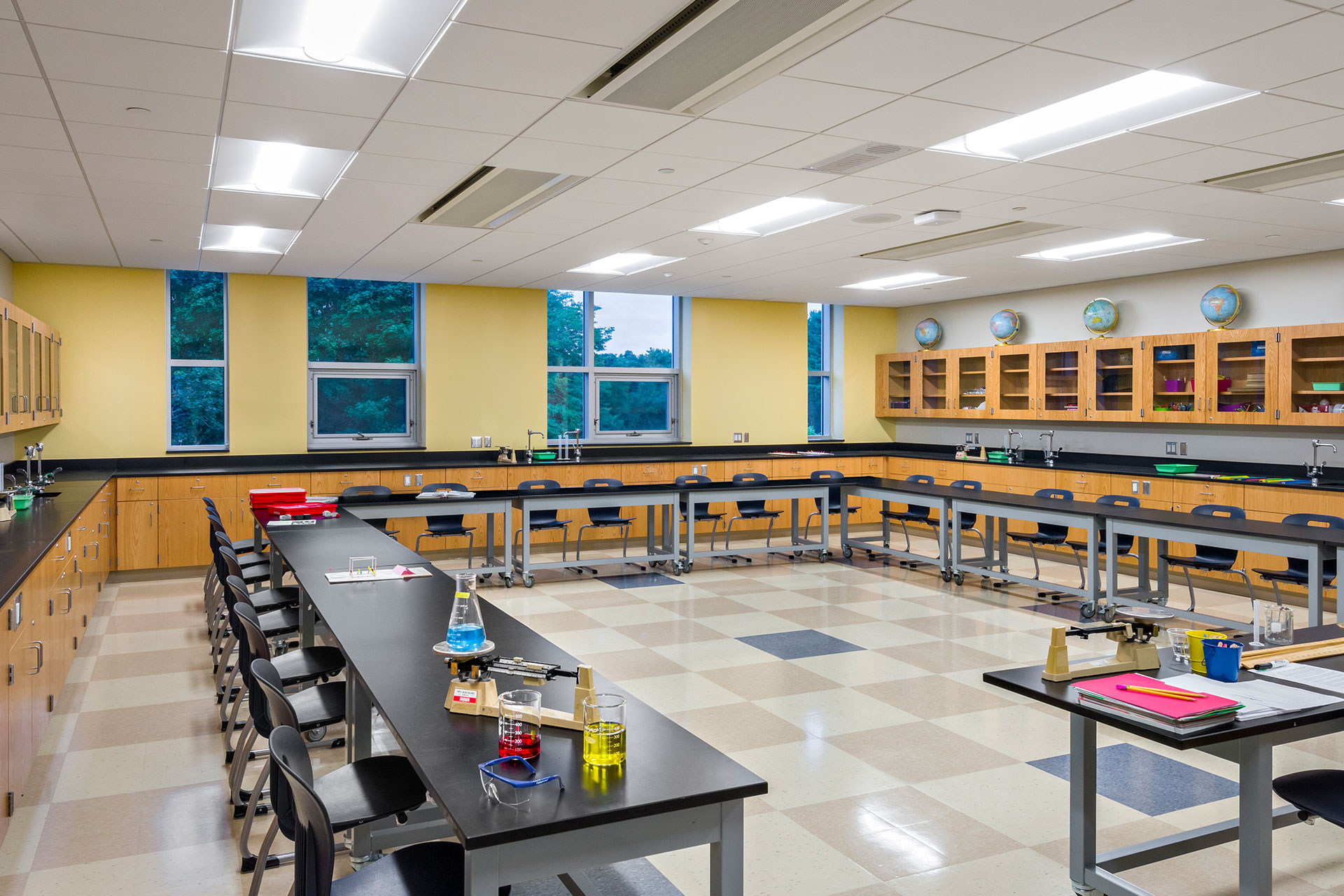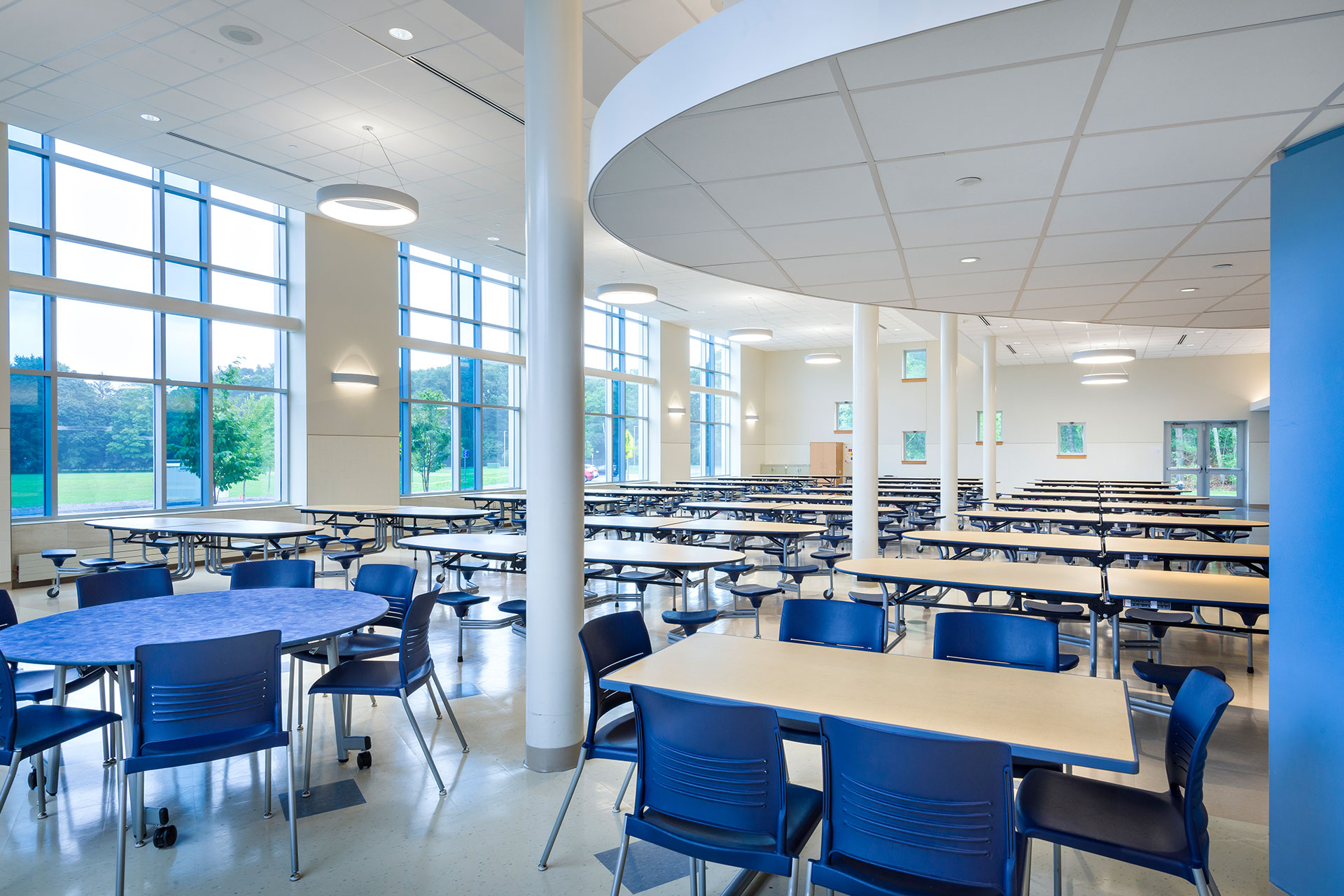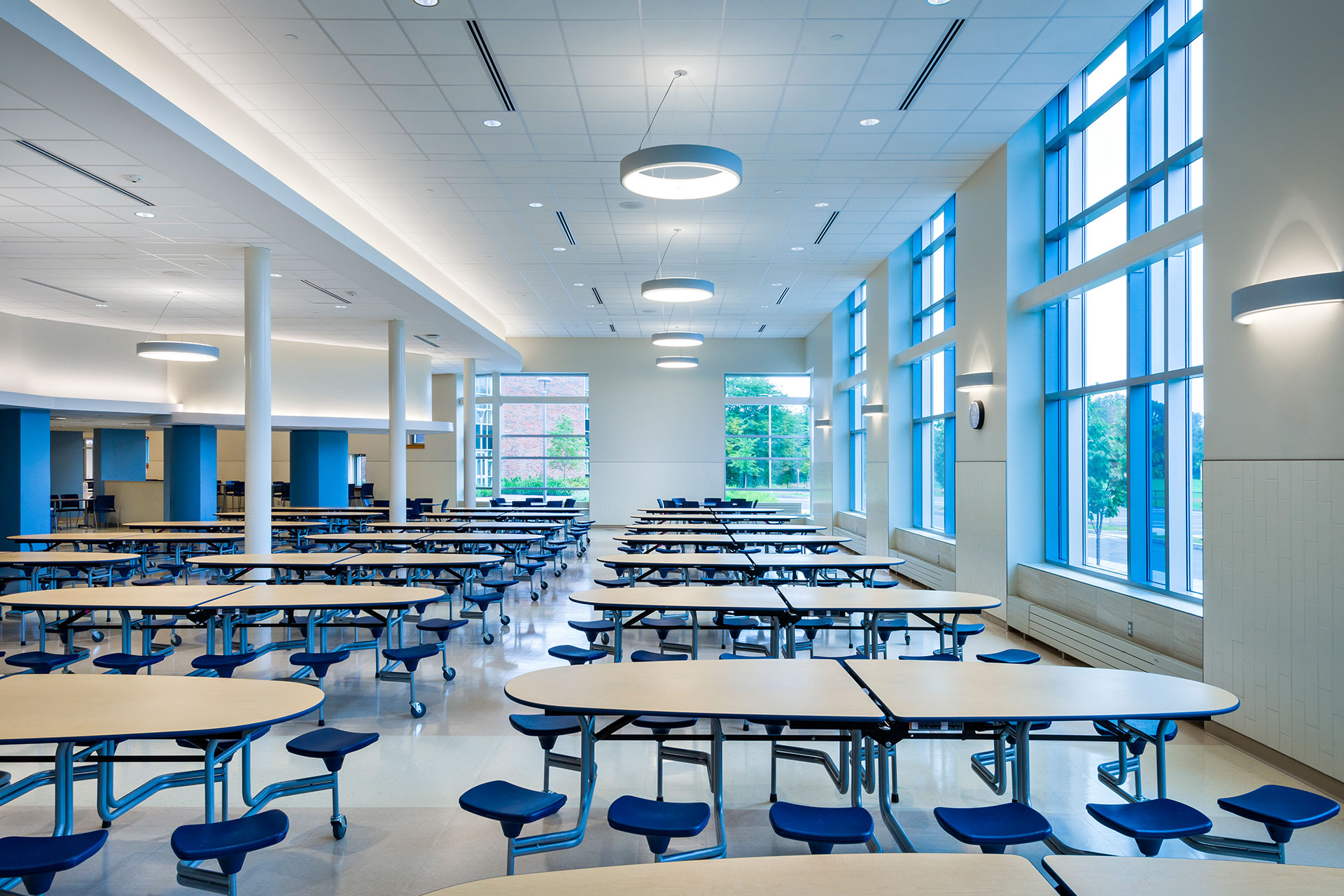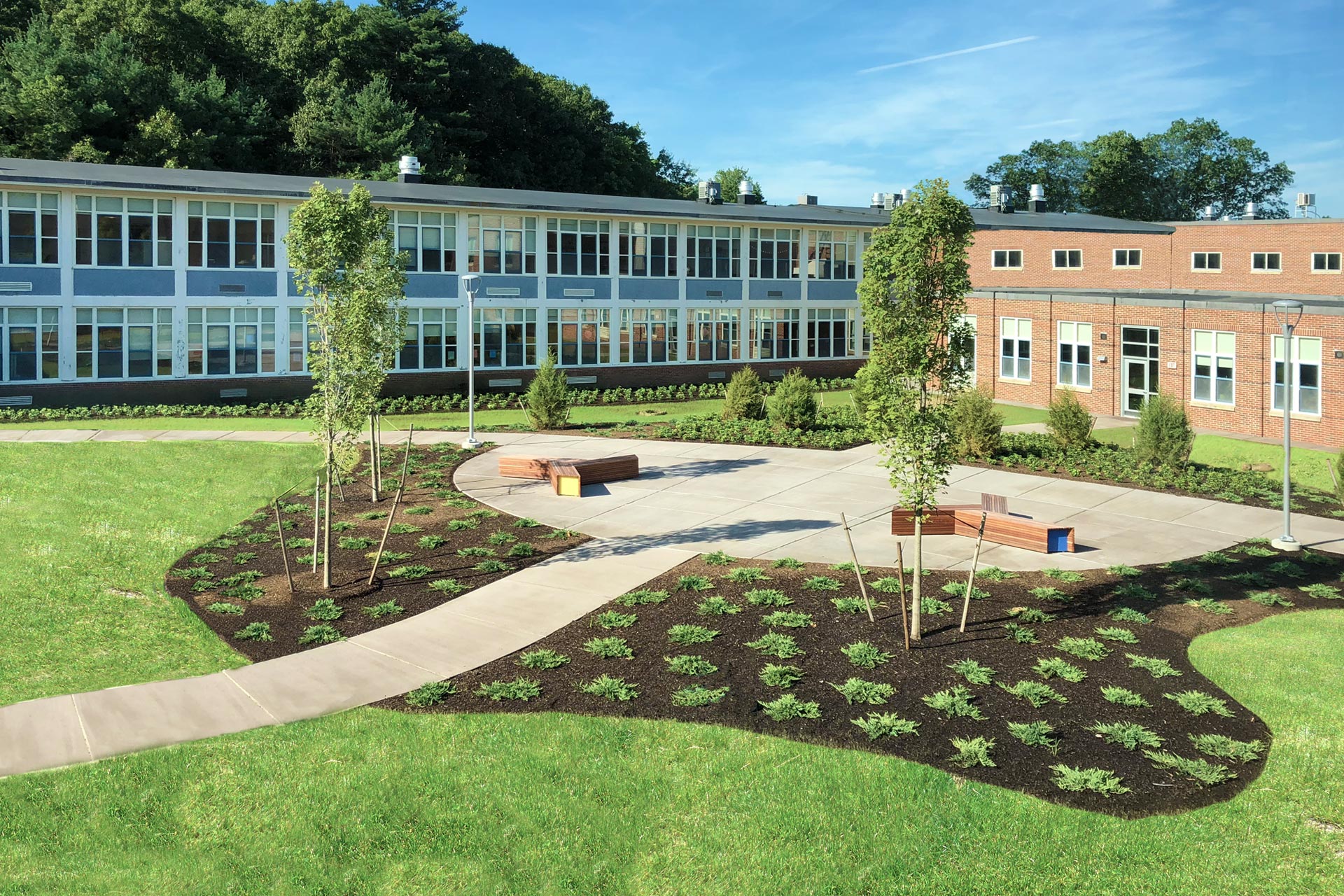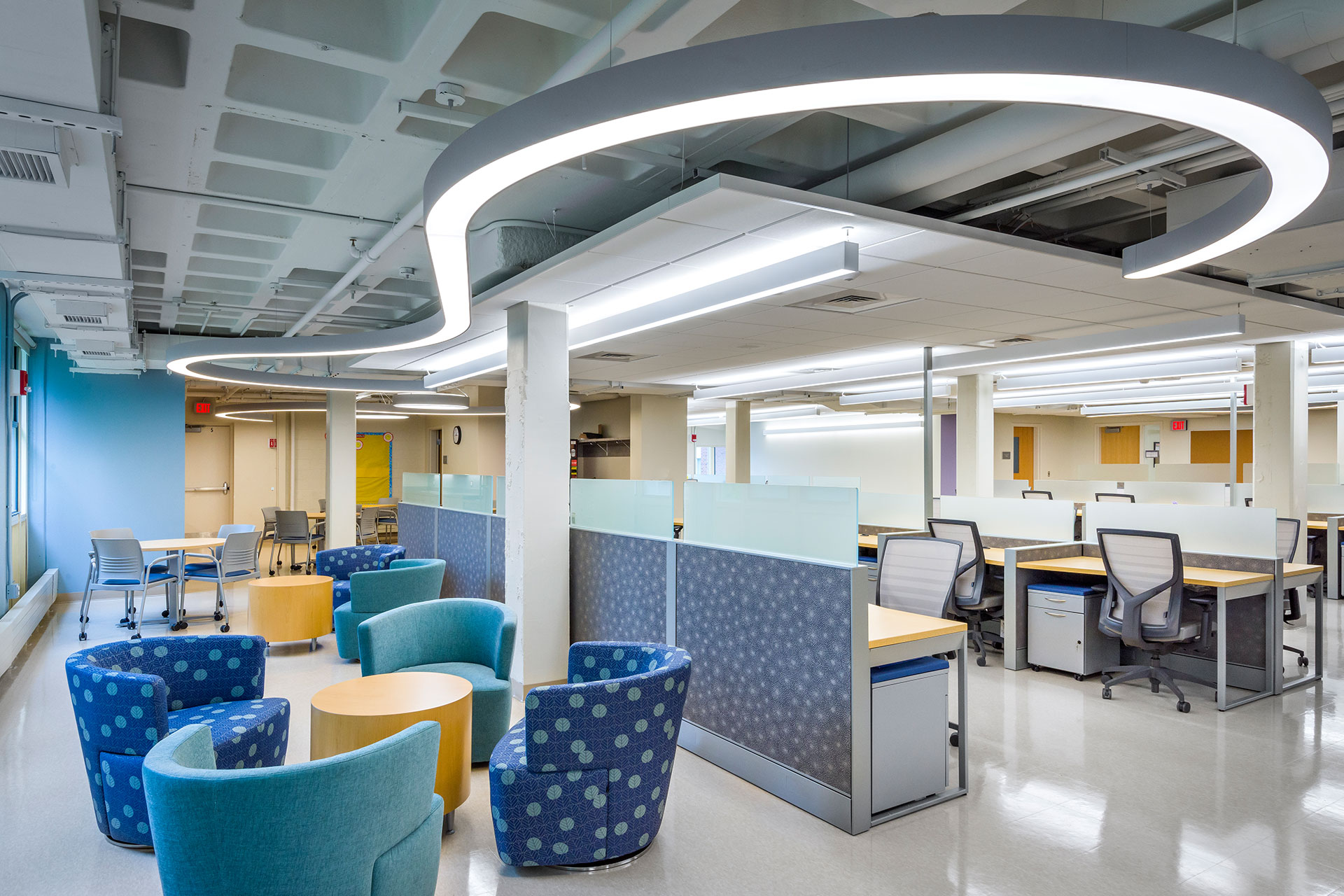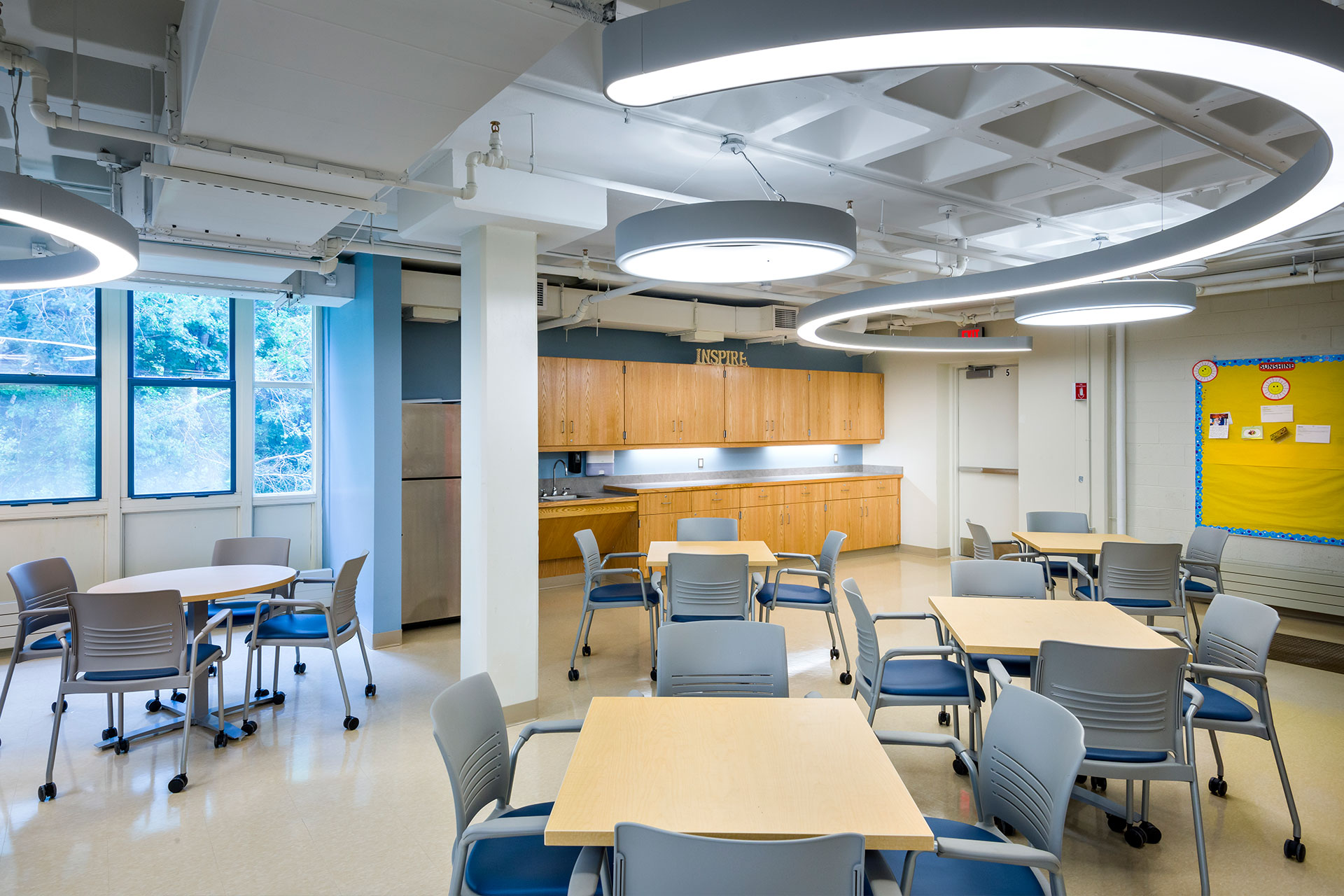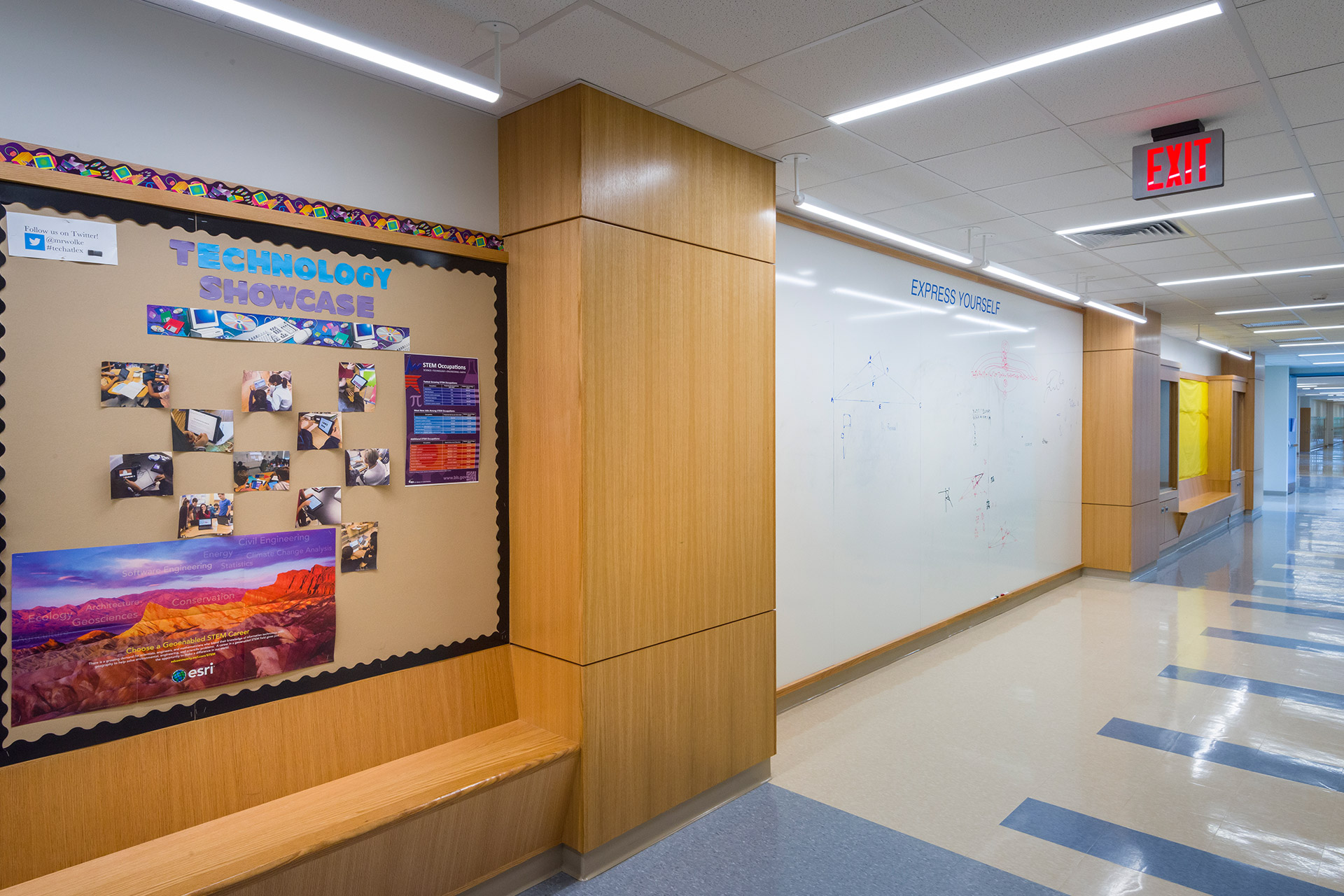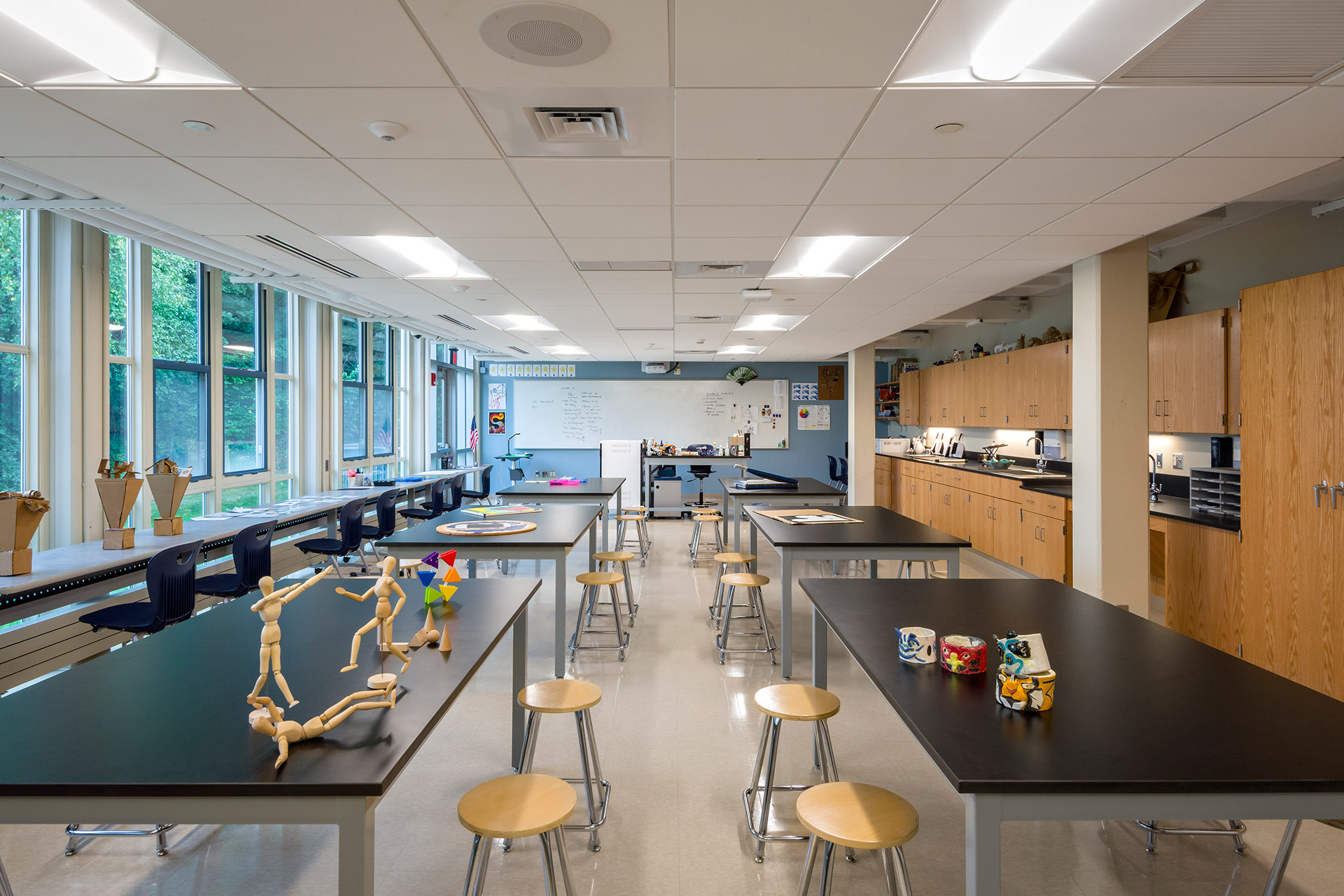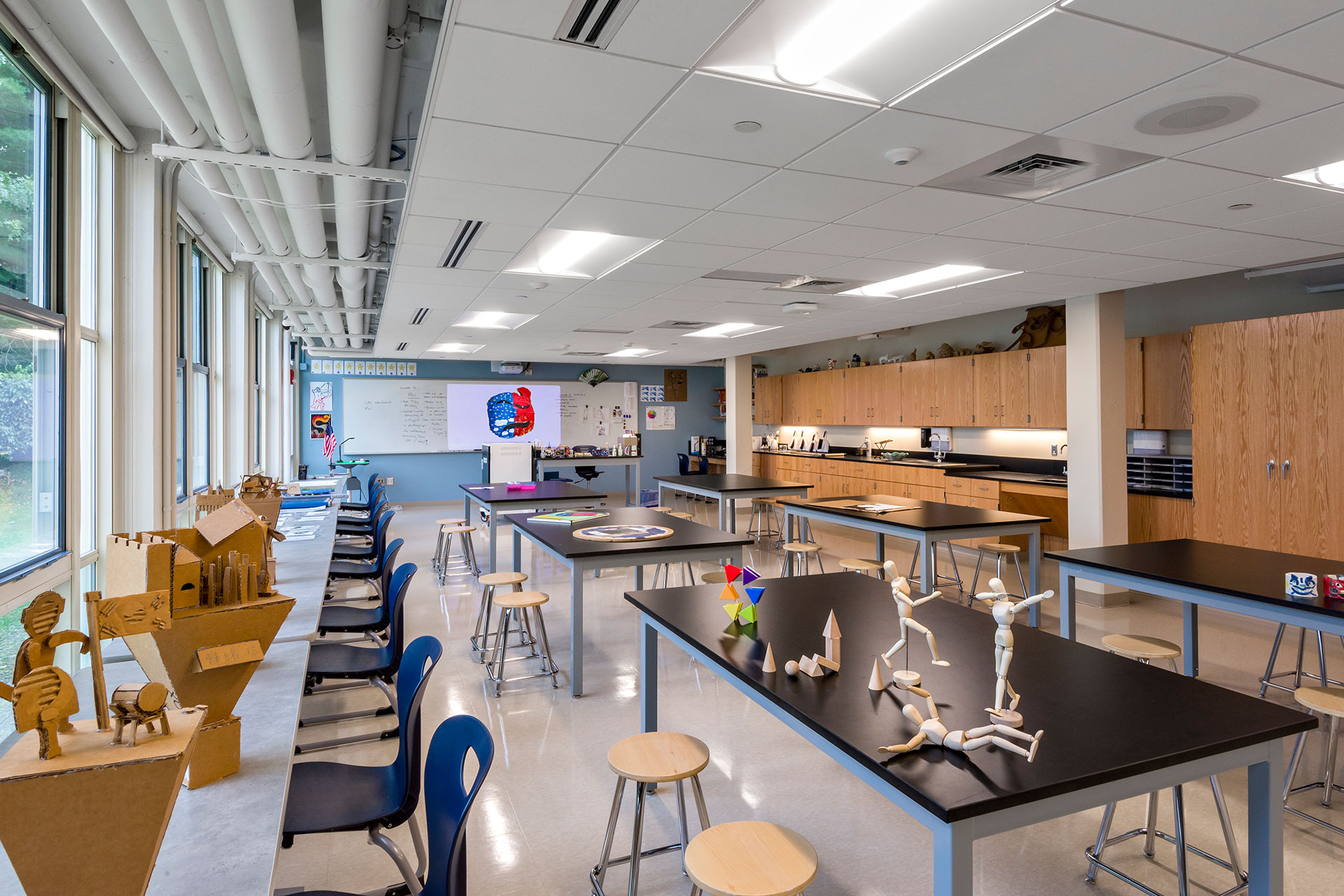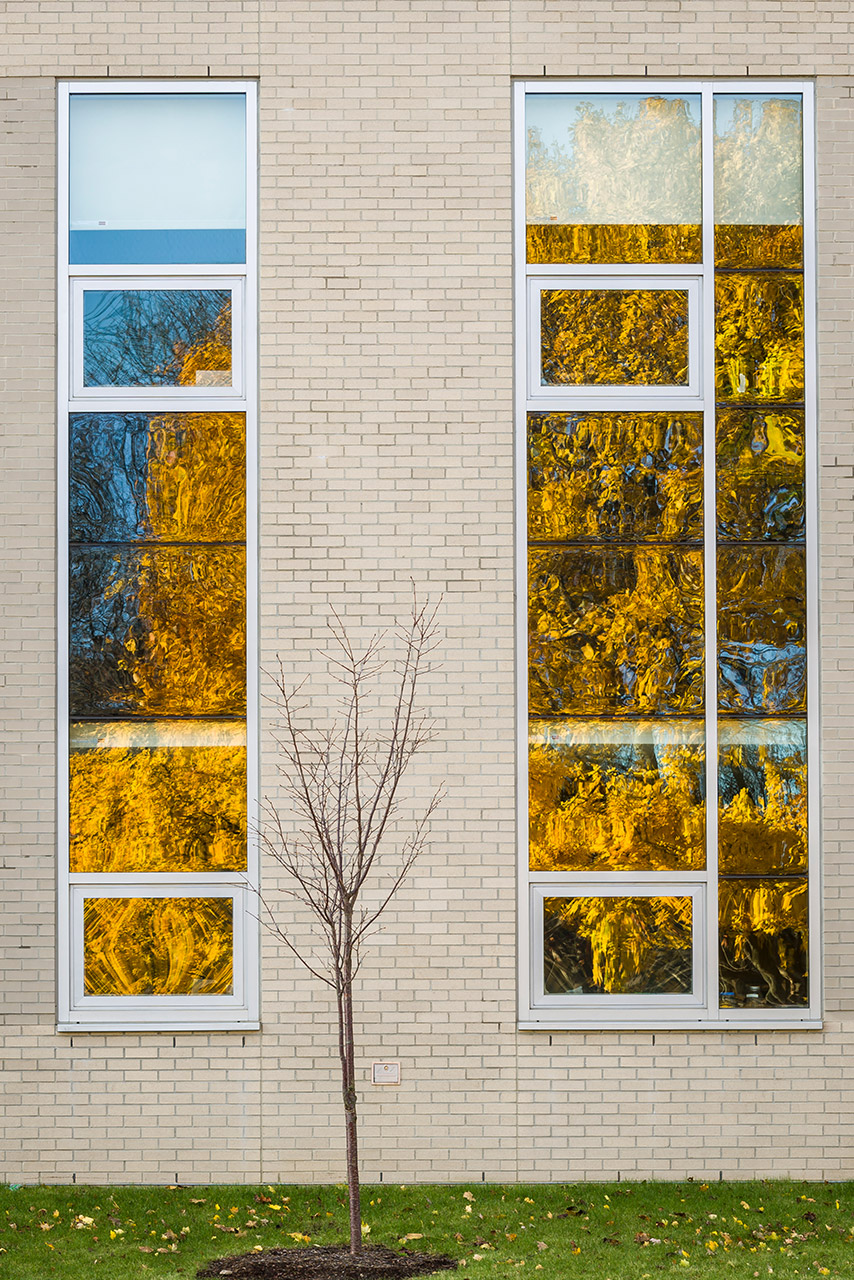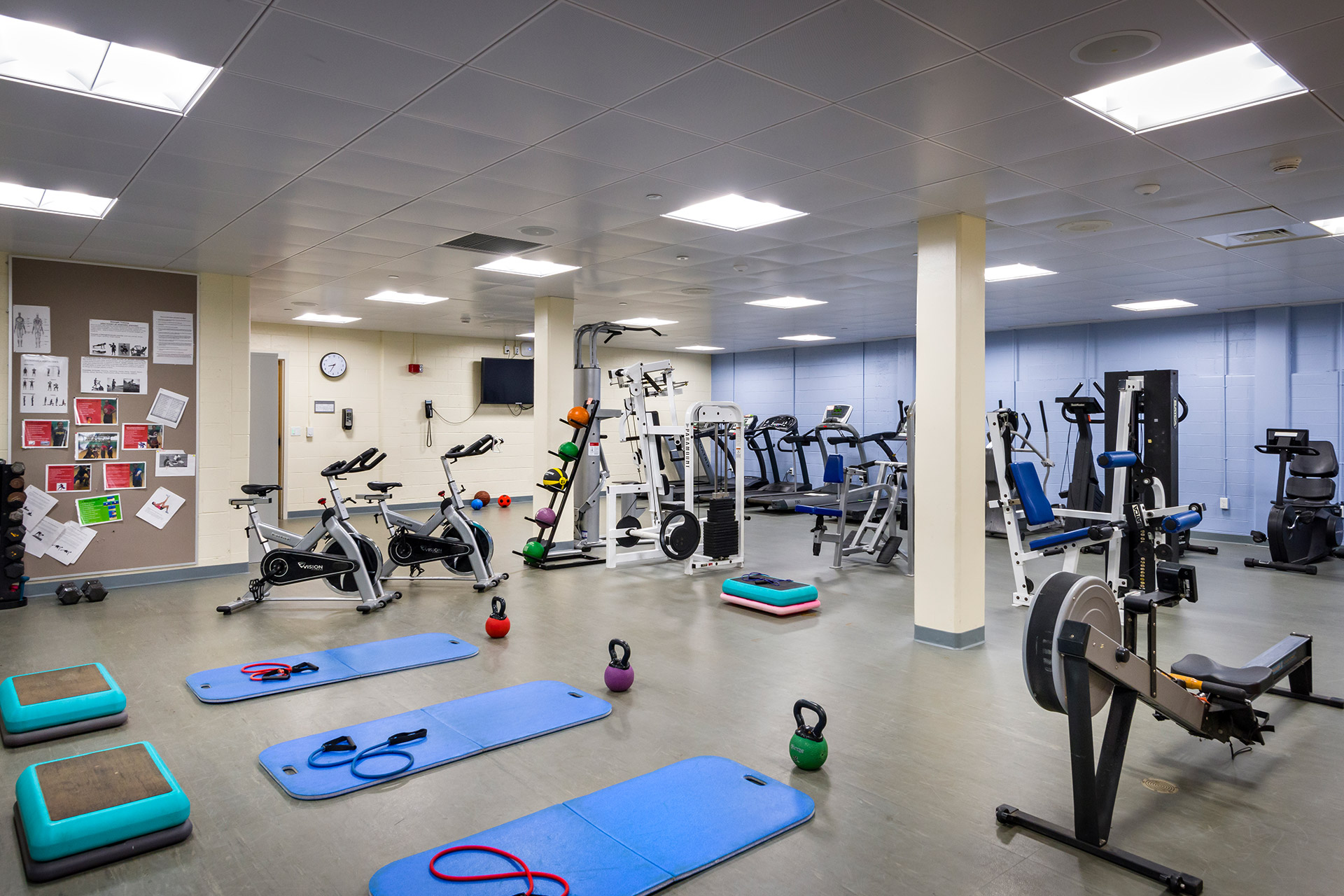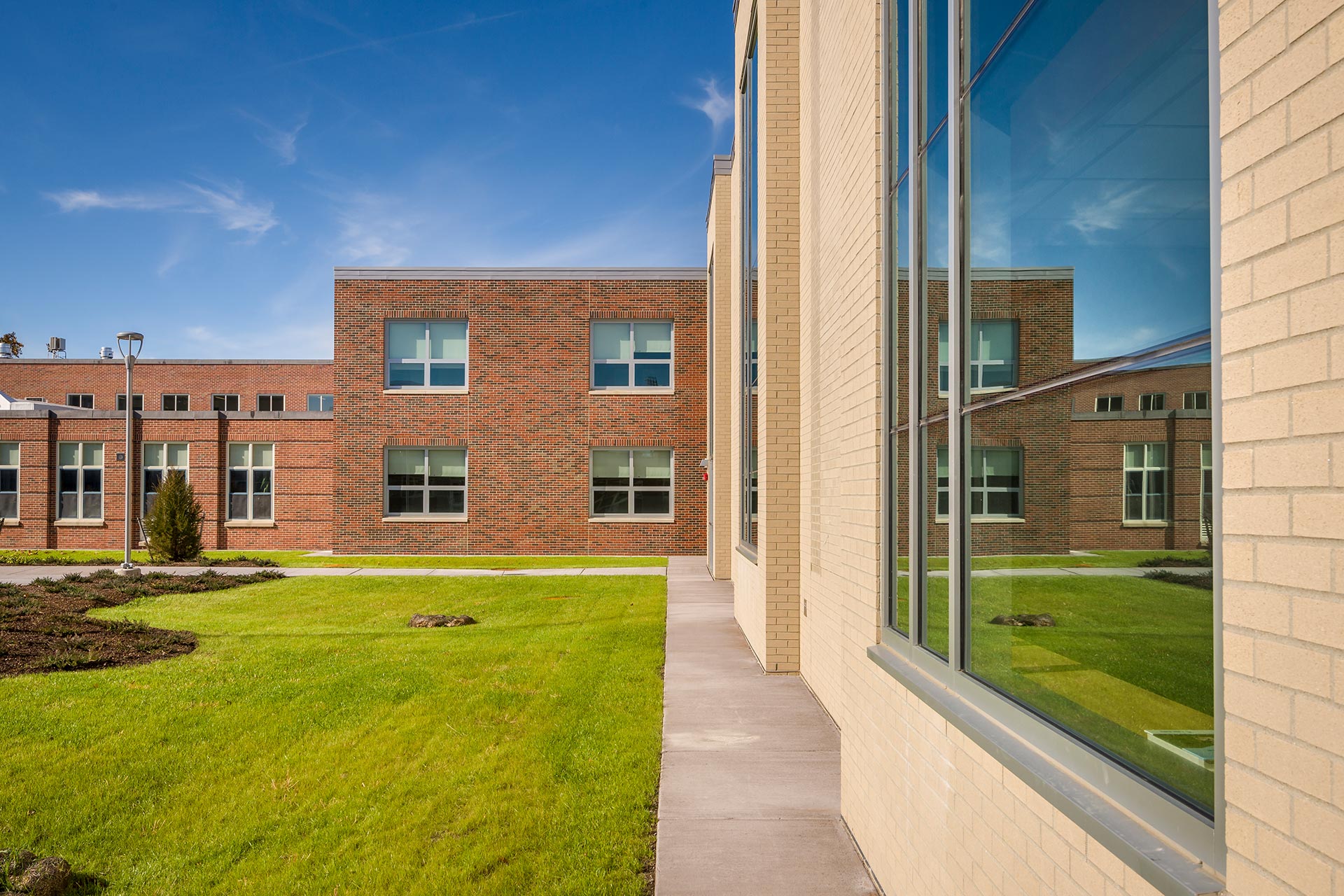 Diamond Middle School
Lexington, MA
Lexington's two Middle Schools required additional educational space as well as updated mechanical systems at the Diamond Middle School. DiNisco Design worked with the Town to renovate and add to both of the Middle Schools to better accommodate approximately 1,840 students.
The Diamond Middle School scope included partially renovating to and adding to the existing building. Modular classrooms located in a courtyard were demolished upon completion of the additions. The addition added new classrooms, science labs, engineering rooms, and a light-filled new cafeteria space.
The renovation reconfigured spaces to create more efficient locker rooms and a fitness room within the same footprint. It also added exploratory and SPED spaces, as well as repurposed art and music rooms, and converted the old cafeteria into a new teacher planning center. The addition connects the wings of the existing building to shorten travel time for students, maximizing time on learning. Sustainable design considerations related to indoor air quality and building efficiency were incorporated into the building's design.