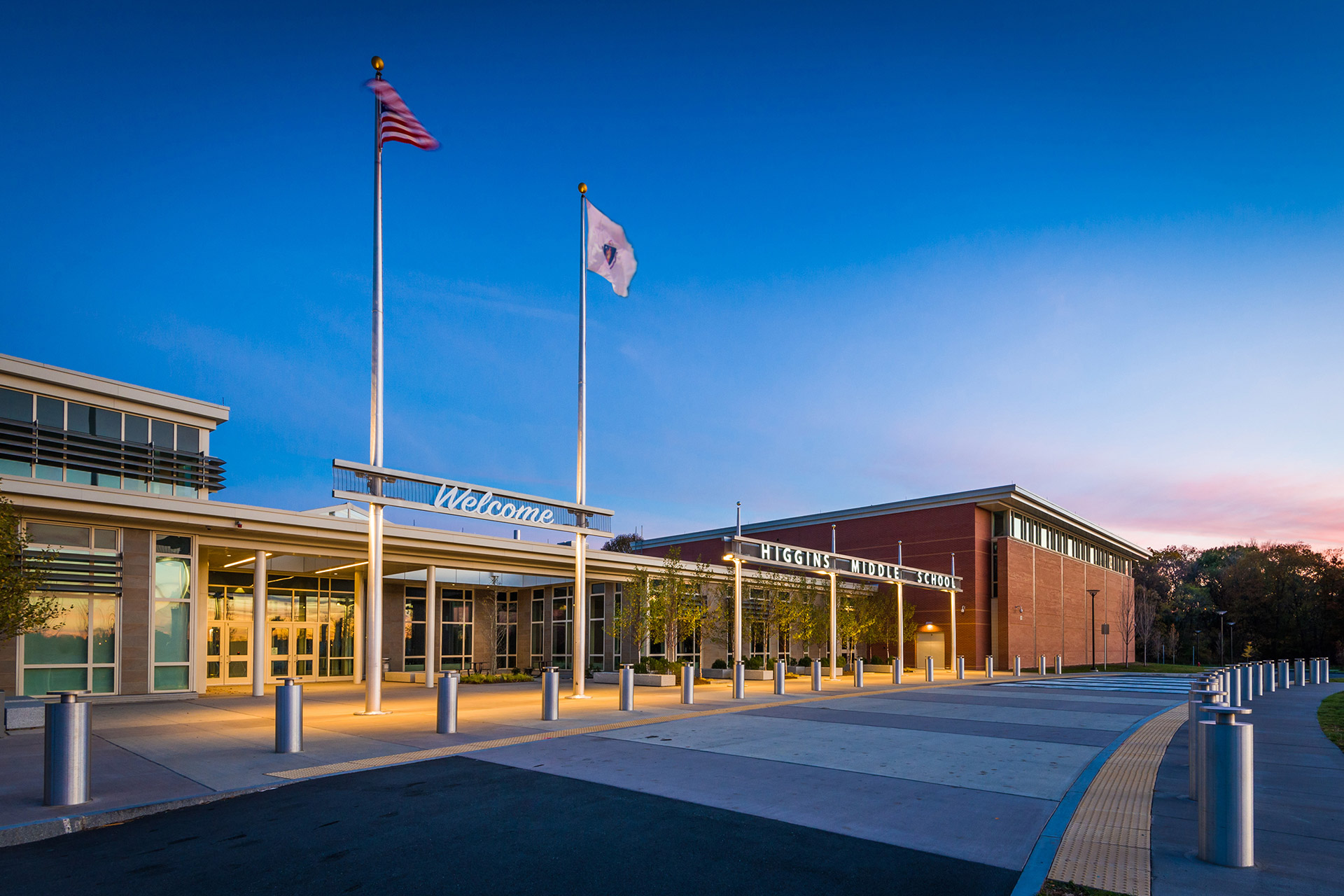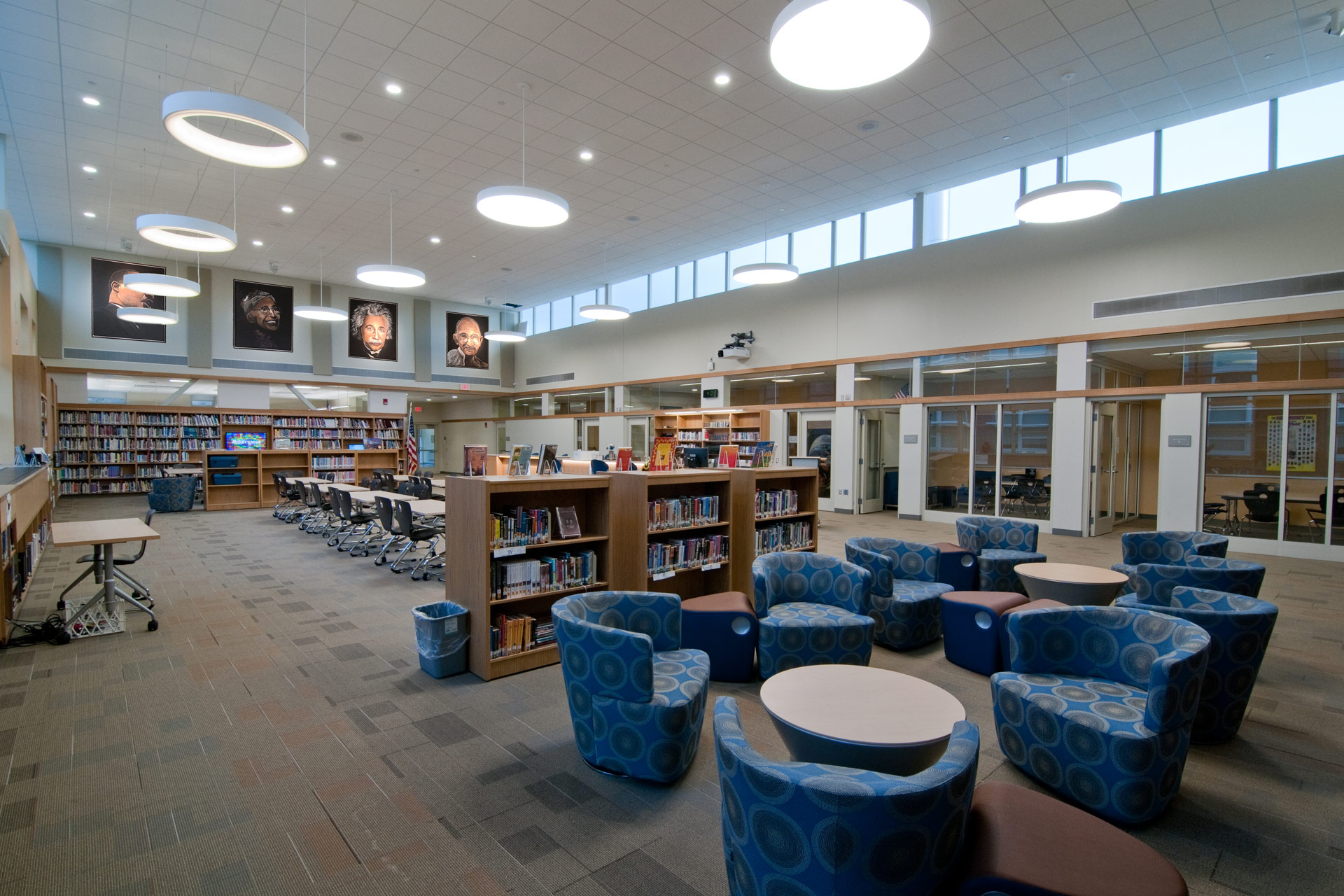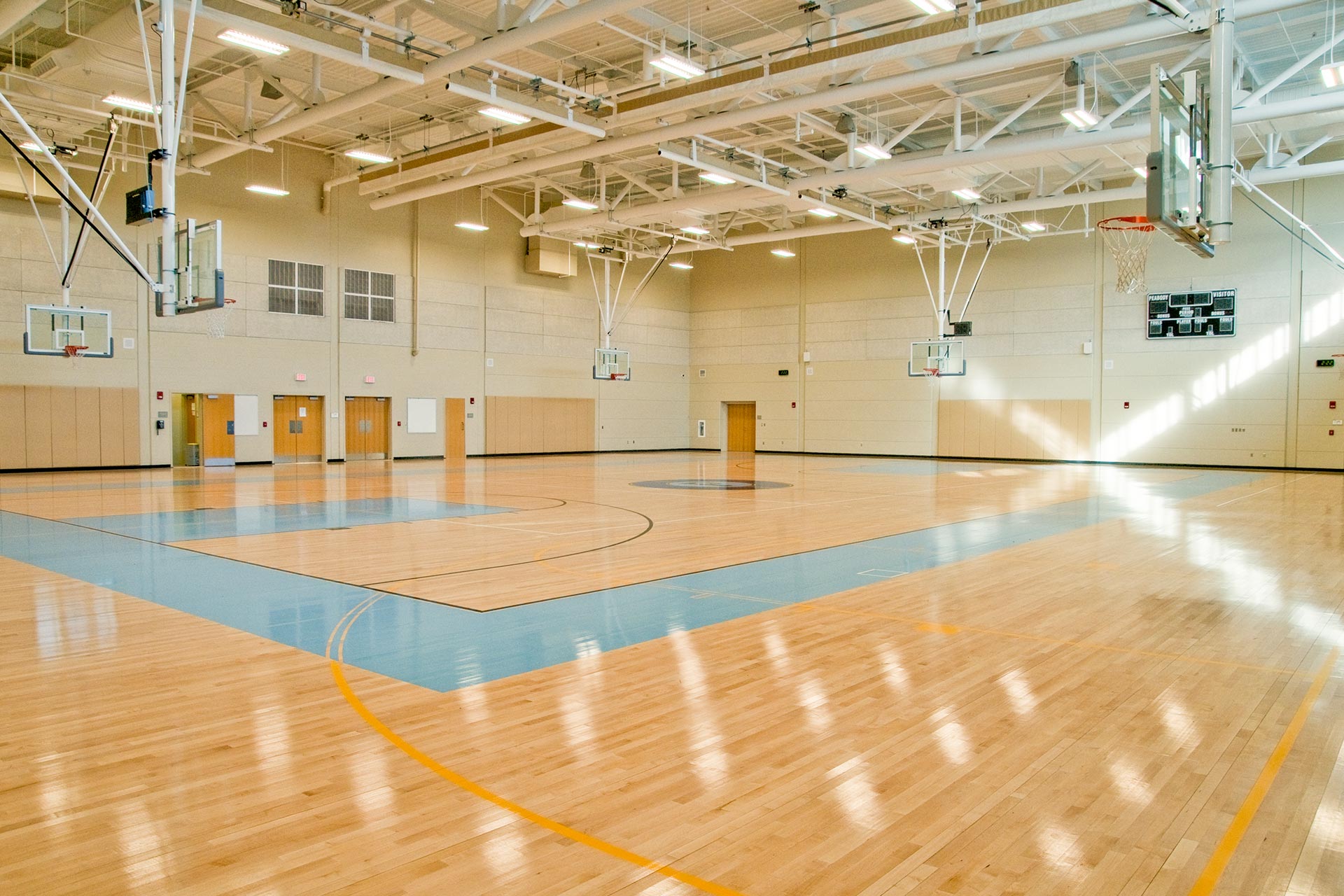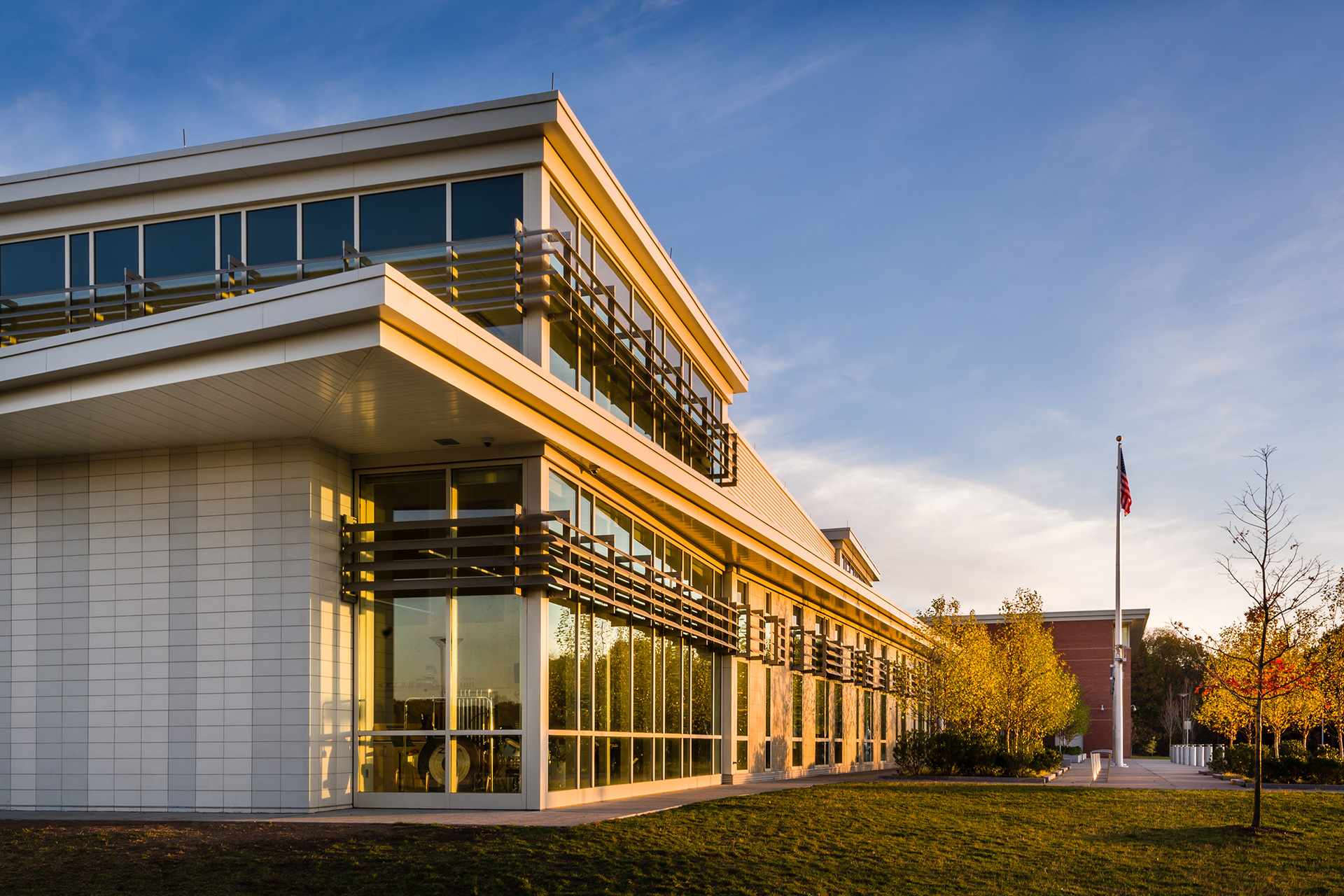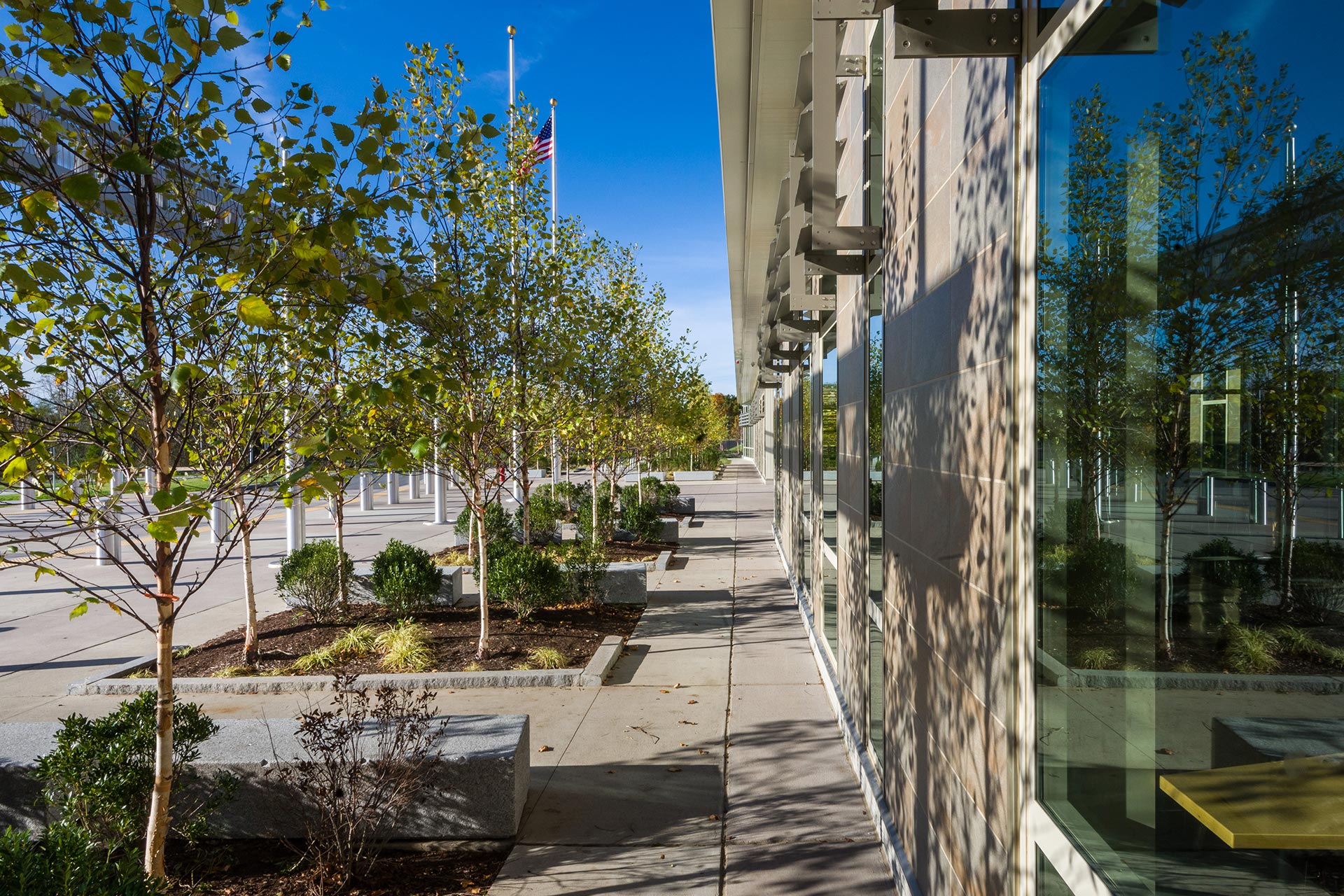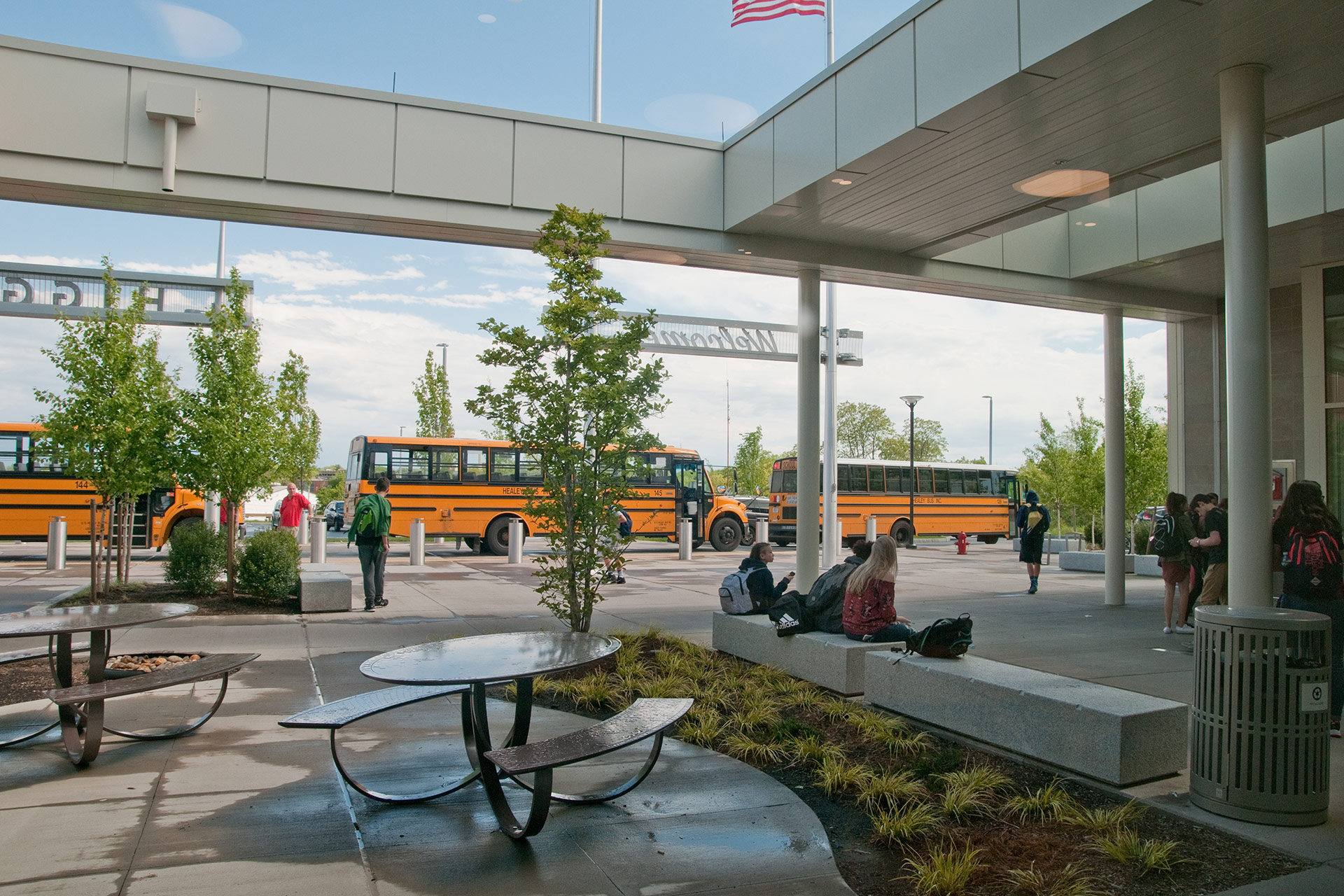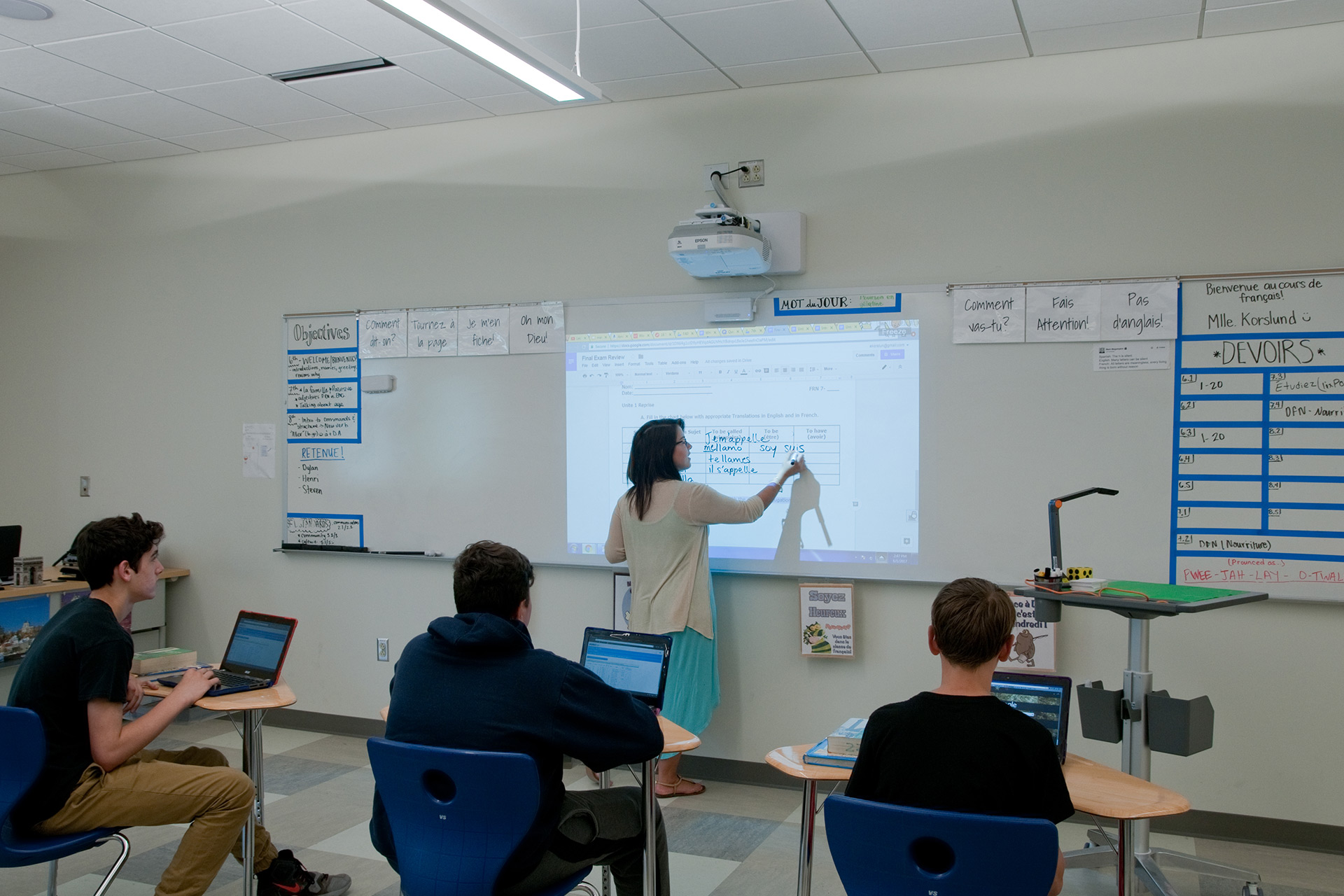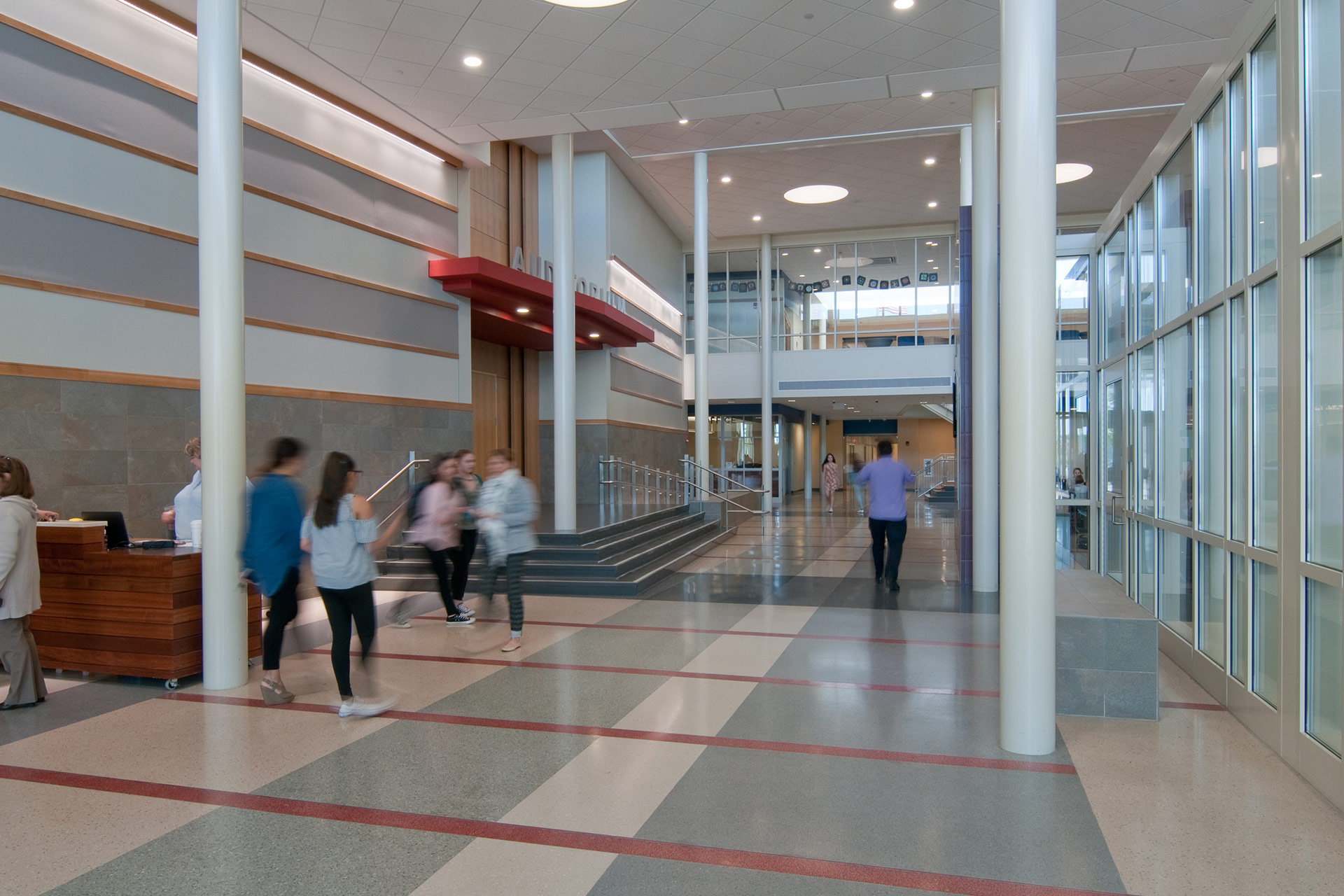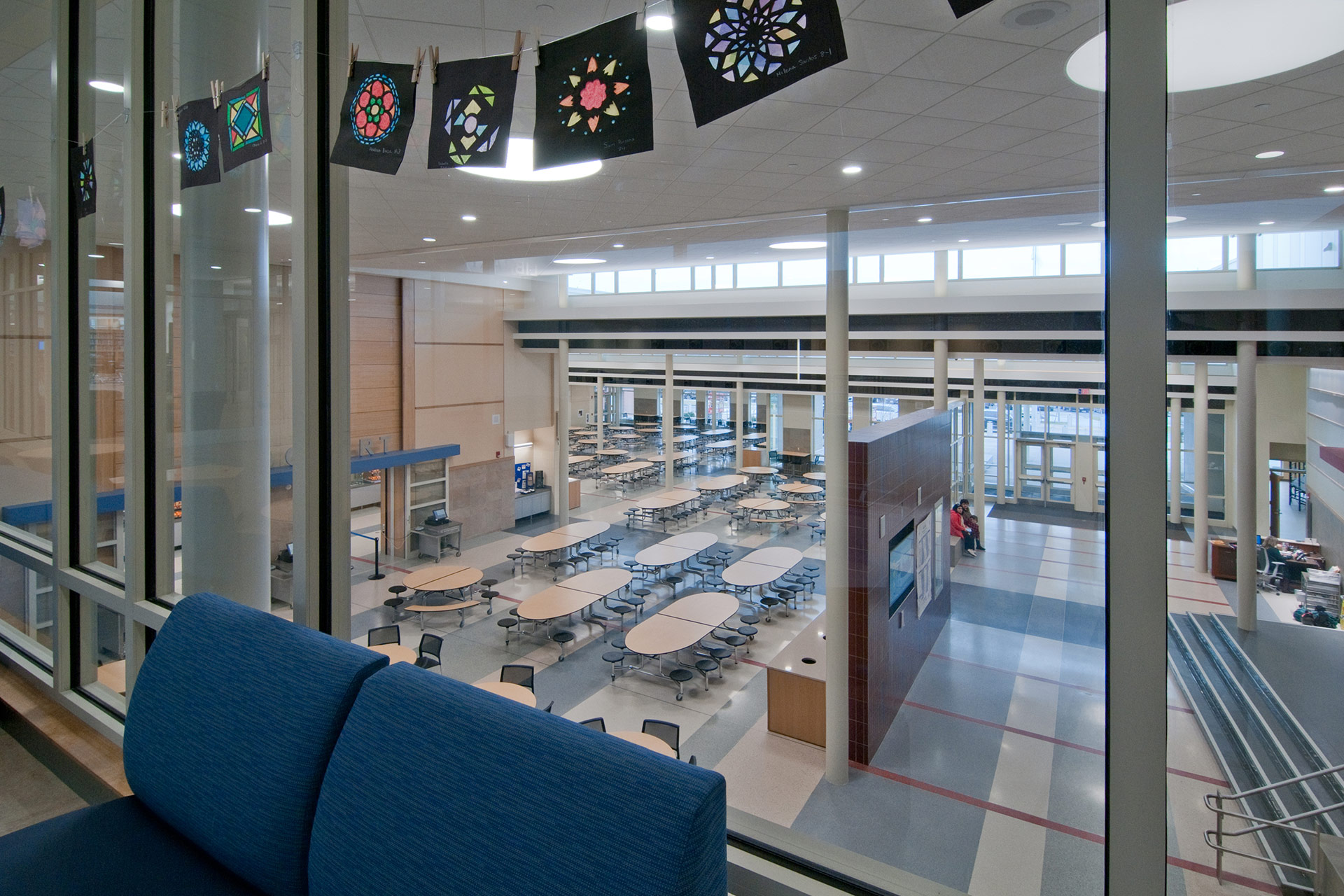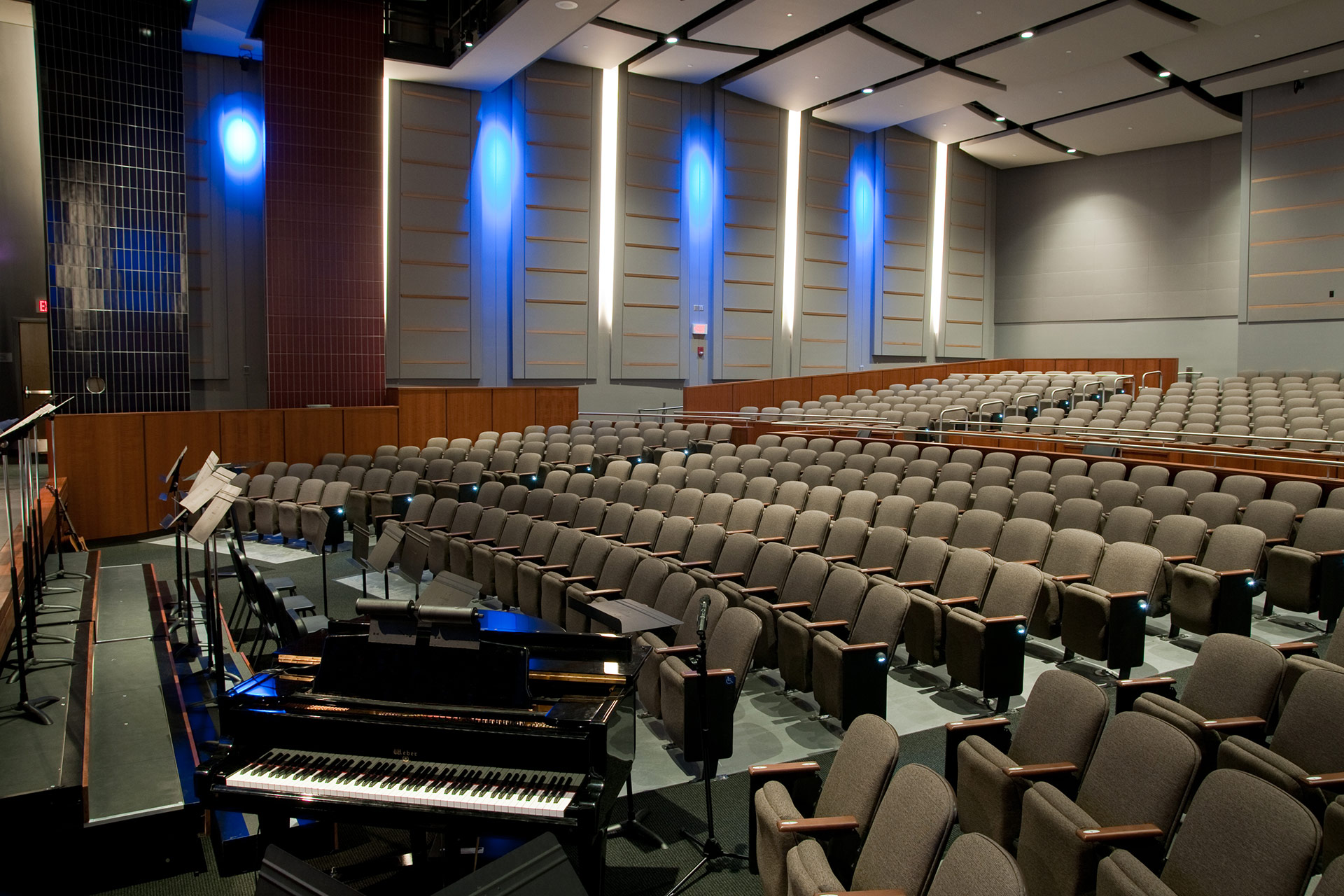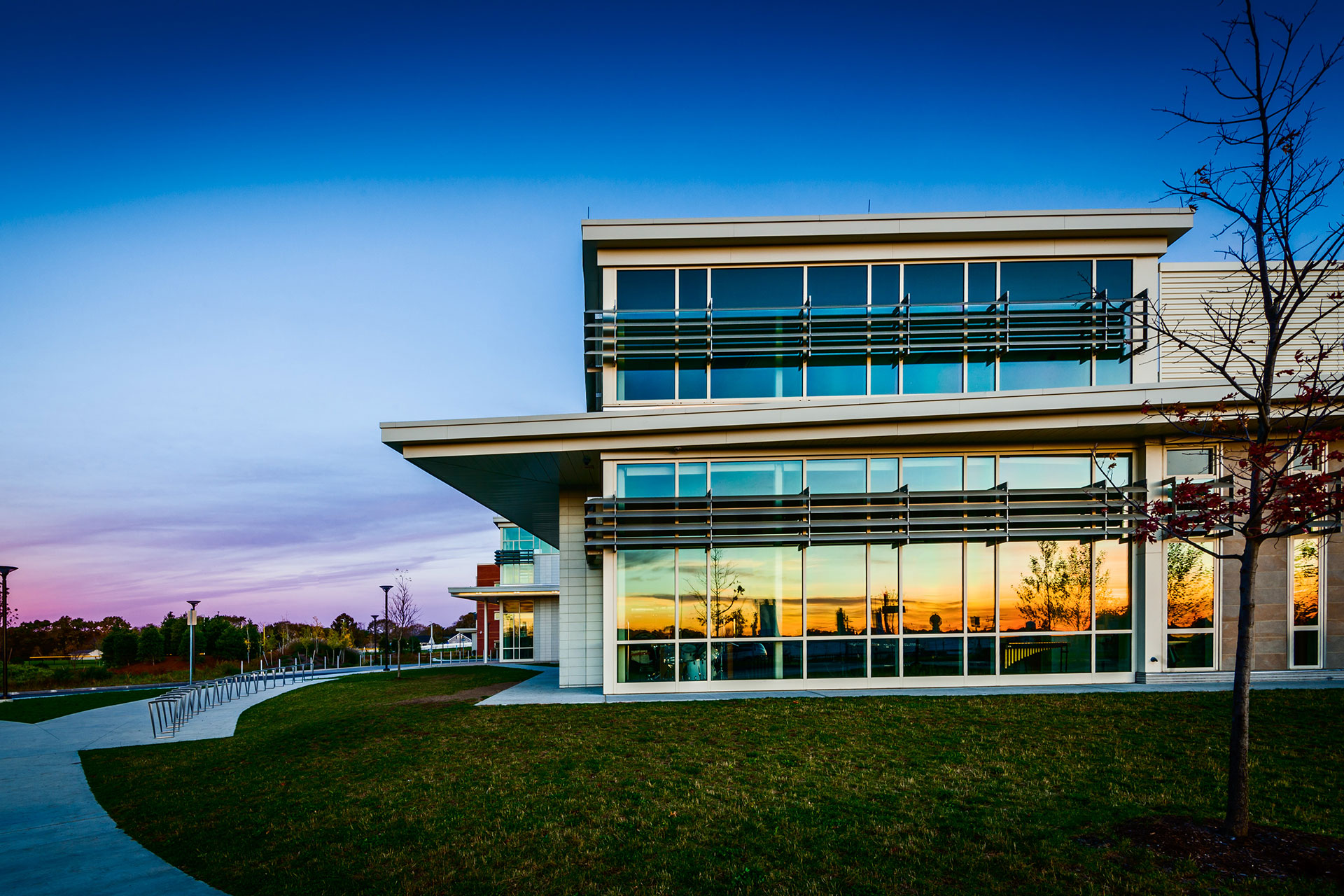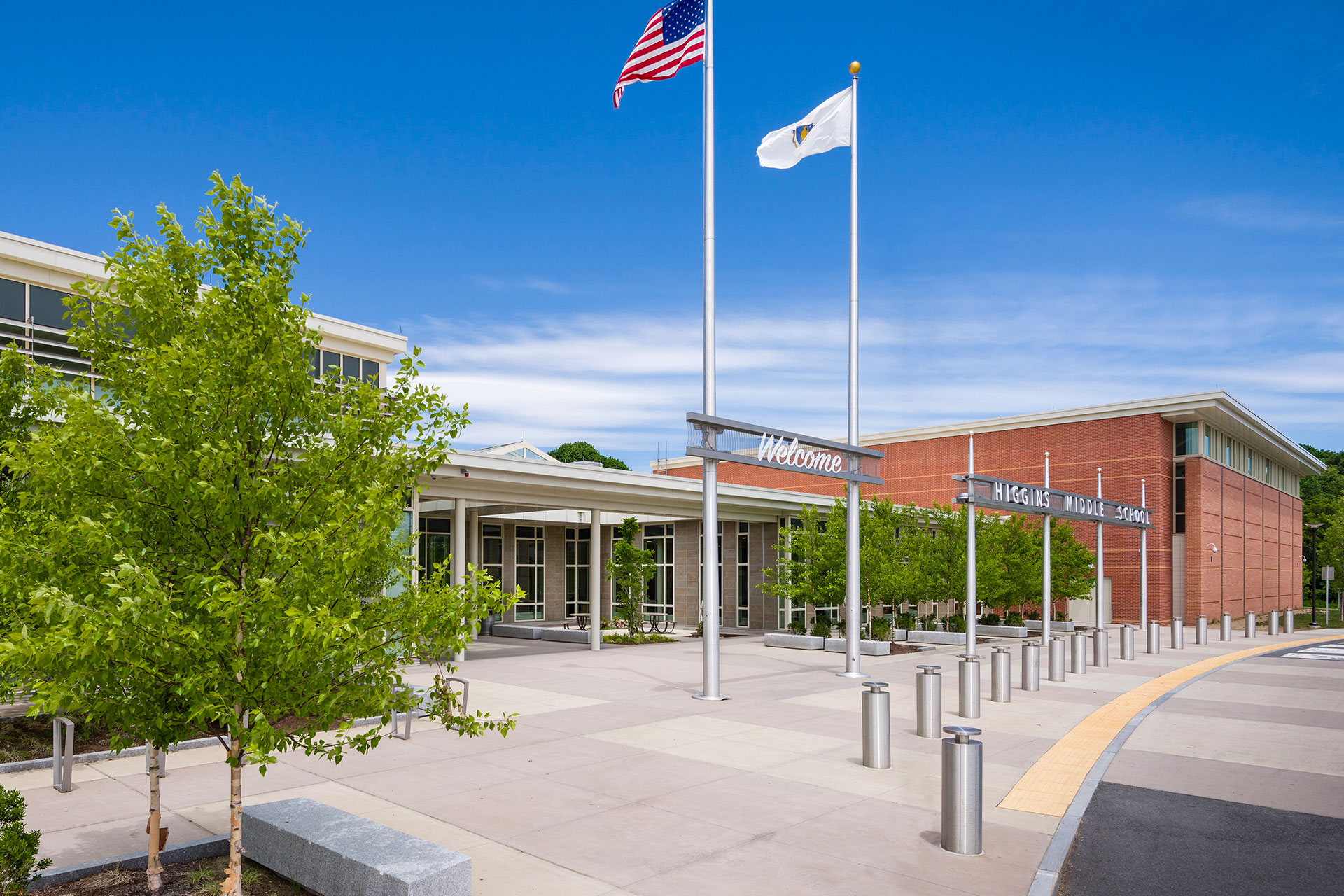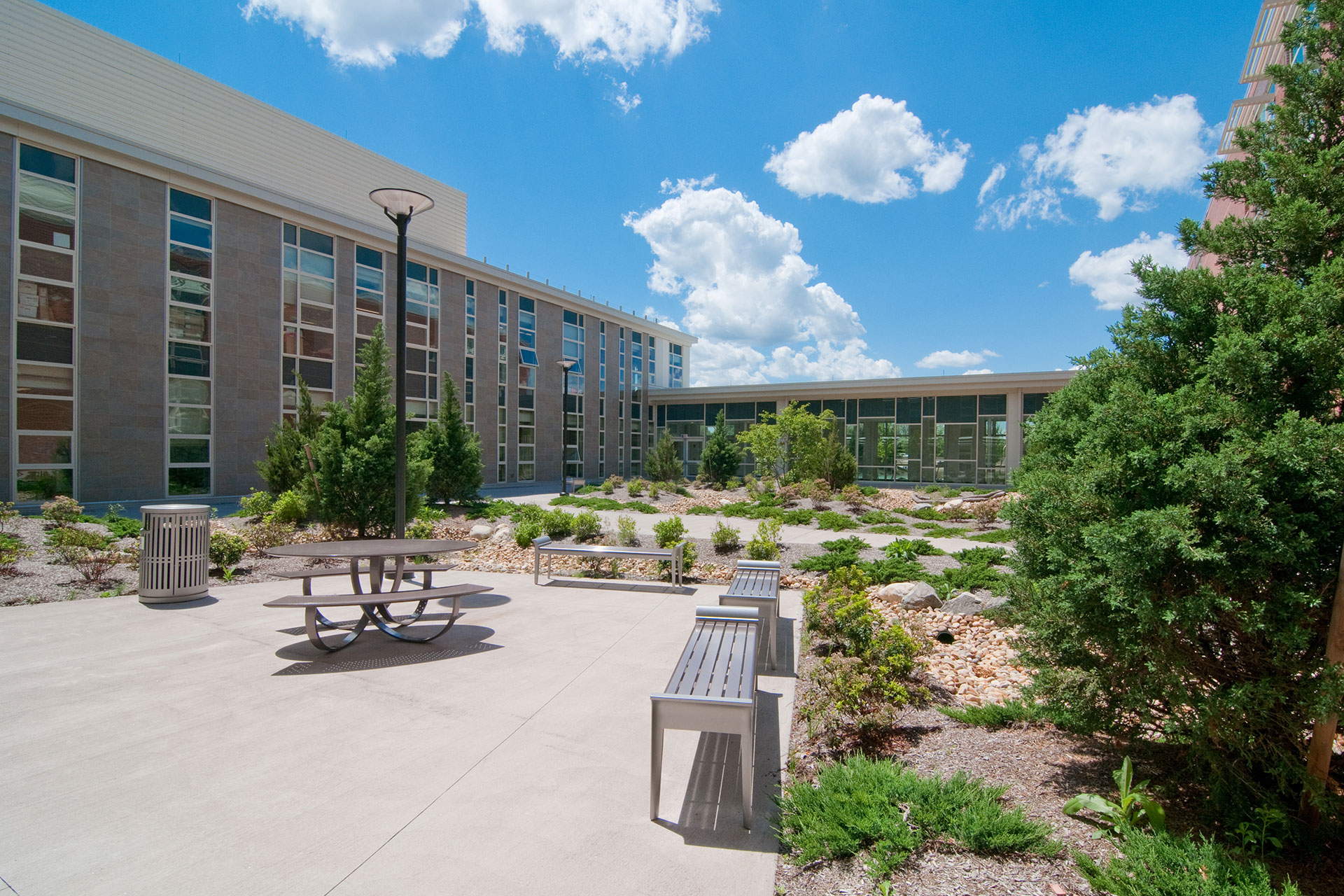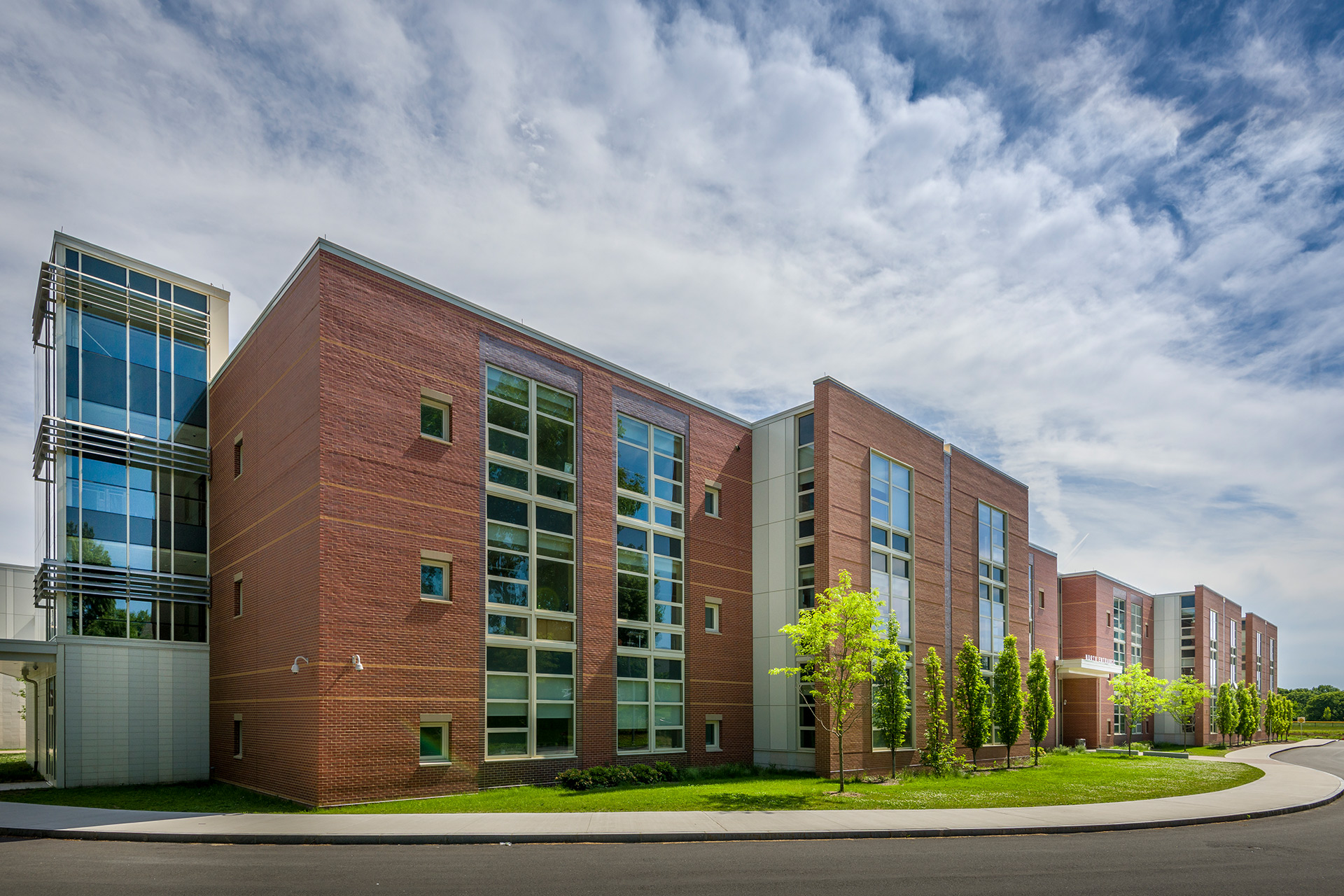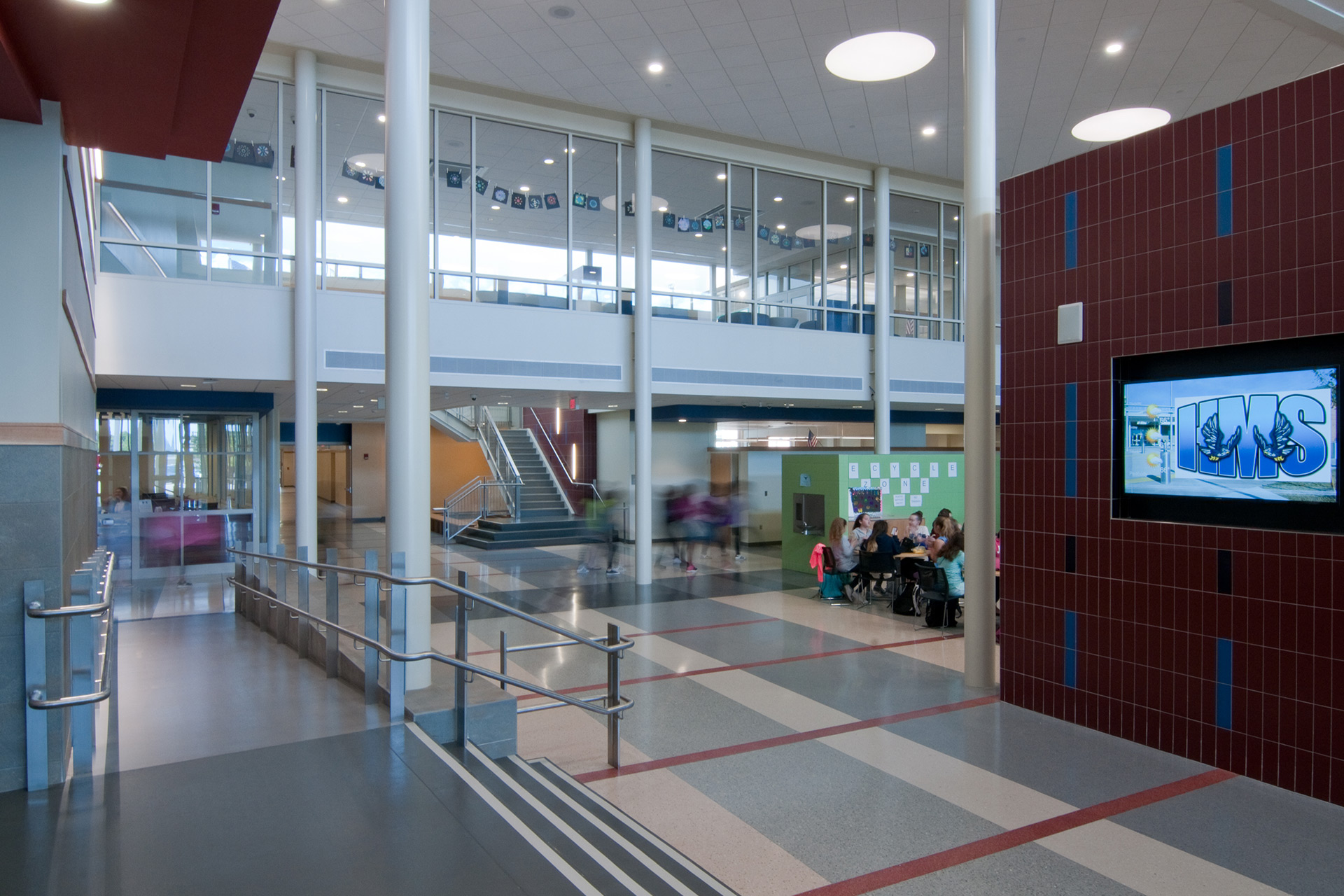 Higgins Middle School
Peabody, MA
An antiquated, multi-level 50-year old building that could not support a modern middle school program needed to be replaced. The building had no sense of arrival or administrative presence and was saddled with functional problems.
The replacement school was built on a site adjacent to the existing school. The new facility is organized into two wings separated by courtyards. It benefits from transparency for views and daylighting, such as second-floor art rooms that overlook a courtyard. Its windows are a significant design feature; they connect the building to its 38-acre site, which is surrounded on two sides by wetlands. Its solar orientation optimizes daylighting, in the library, cafeteria, and music classrooms.
The three-story academic wing contains core classrooms; each grade on its own floor, with five classroom clusters per grade. Each cluster consists of four classrooms and one science classroom. Public and interactive spaces such as the gymnasium, cafeteria, auditorium, music, library, and school administration are situated in a Core Facilities Wing. Student drop-off and pick-up were expedited by having two site entrances.
"They are excellent at designing schools. Their quality and design is functional, but also, their work is gorgeous."
Todd Bucey, Principal, Higgins Middle School, Peabody, MA