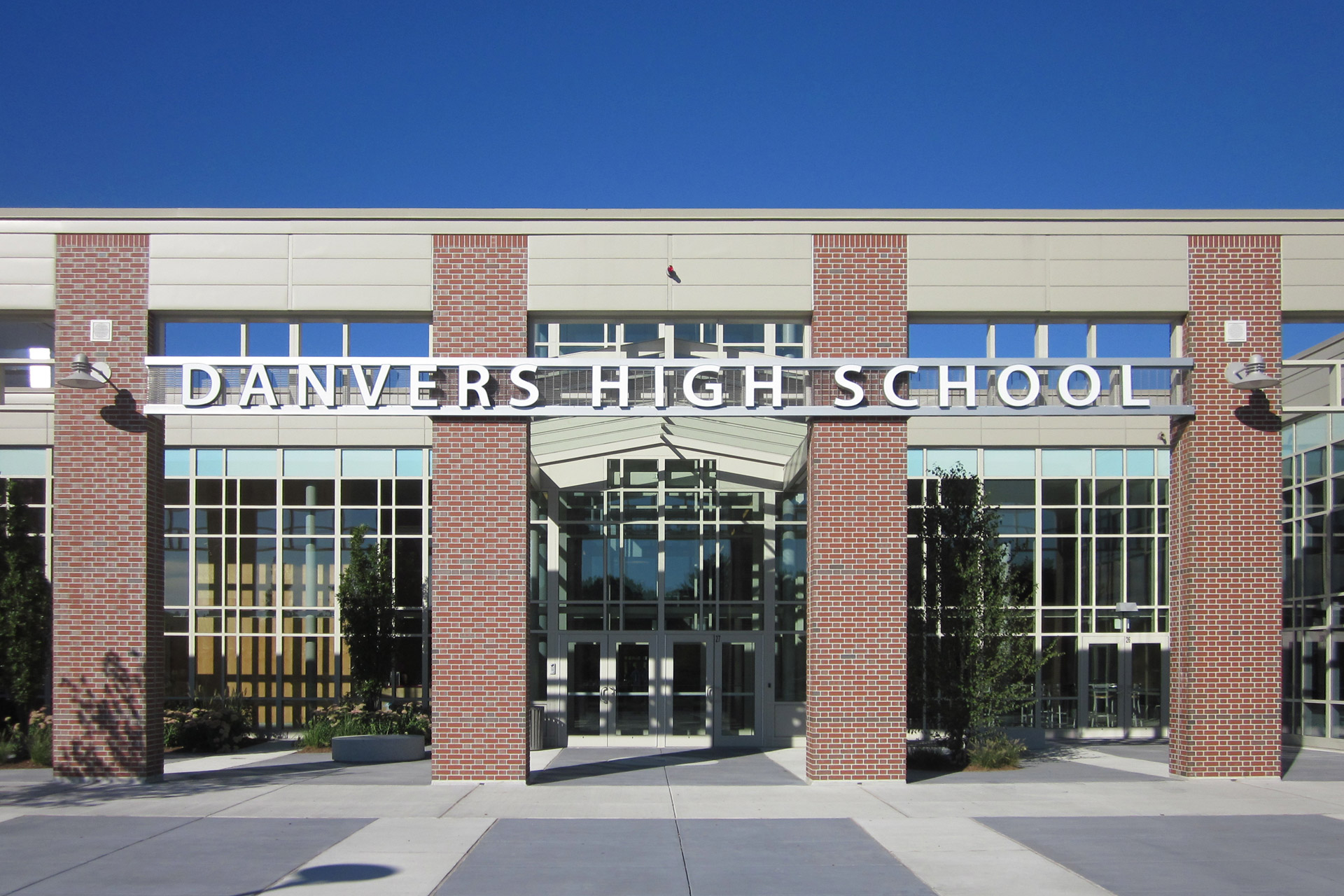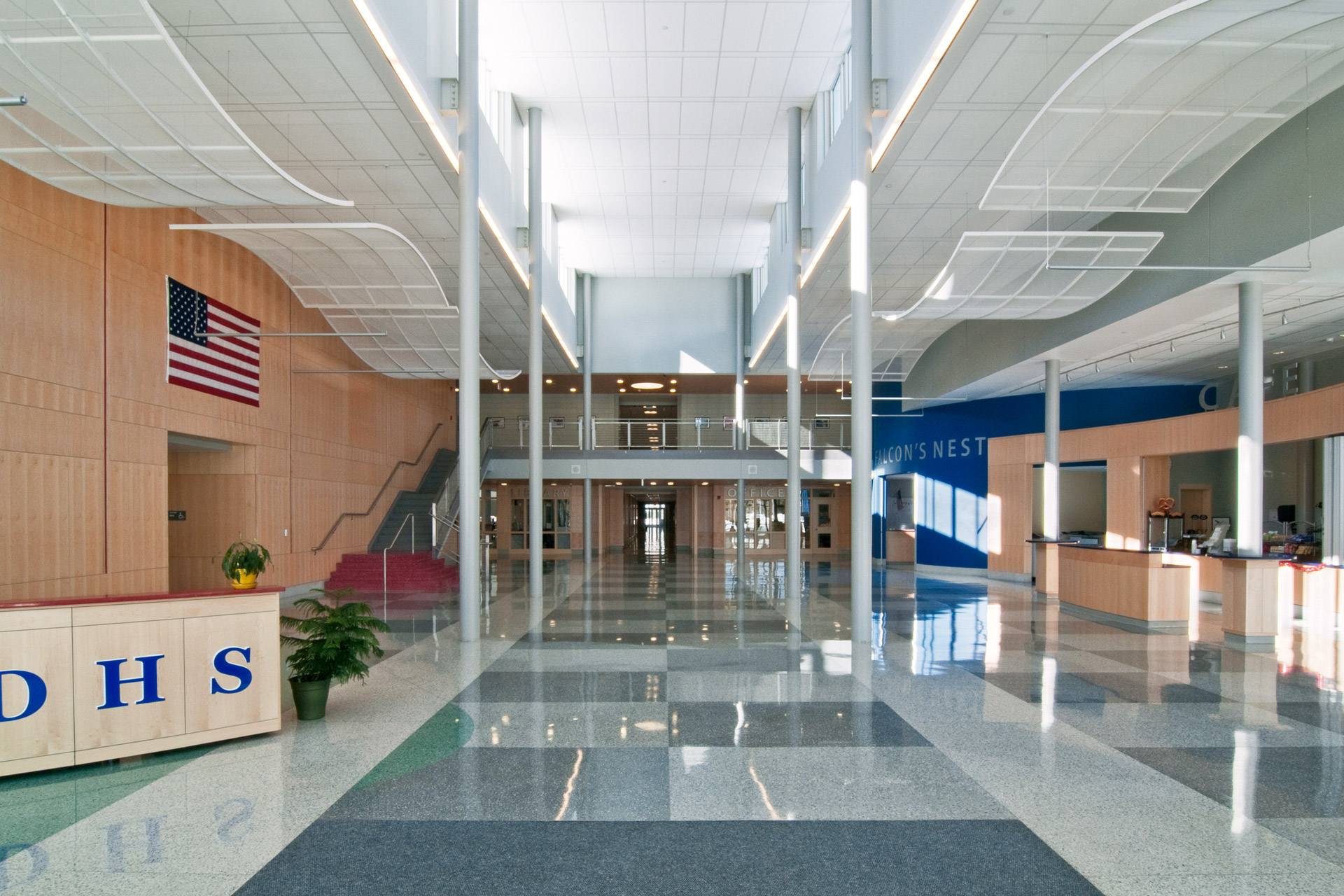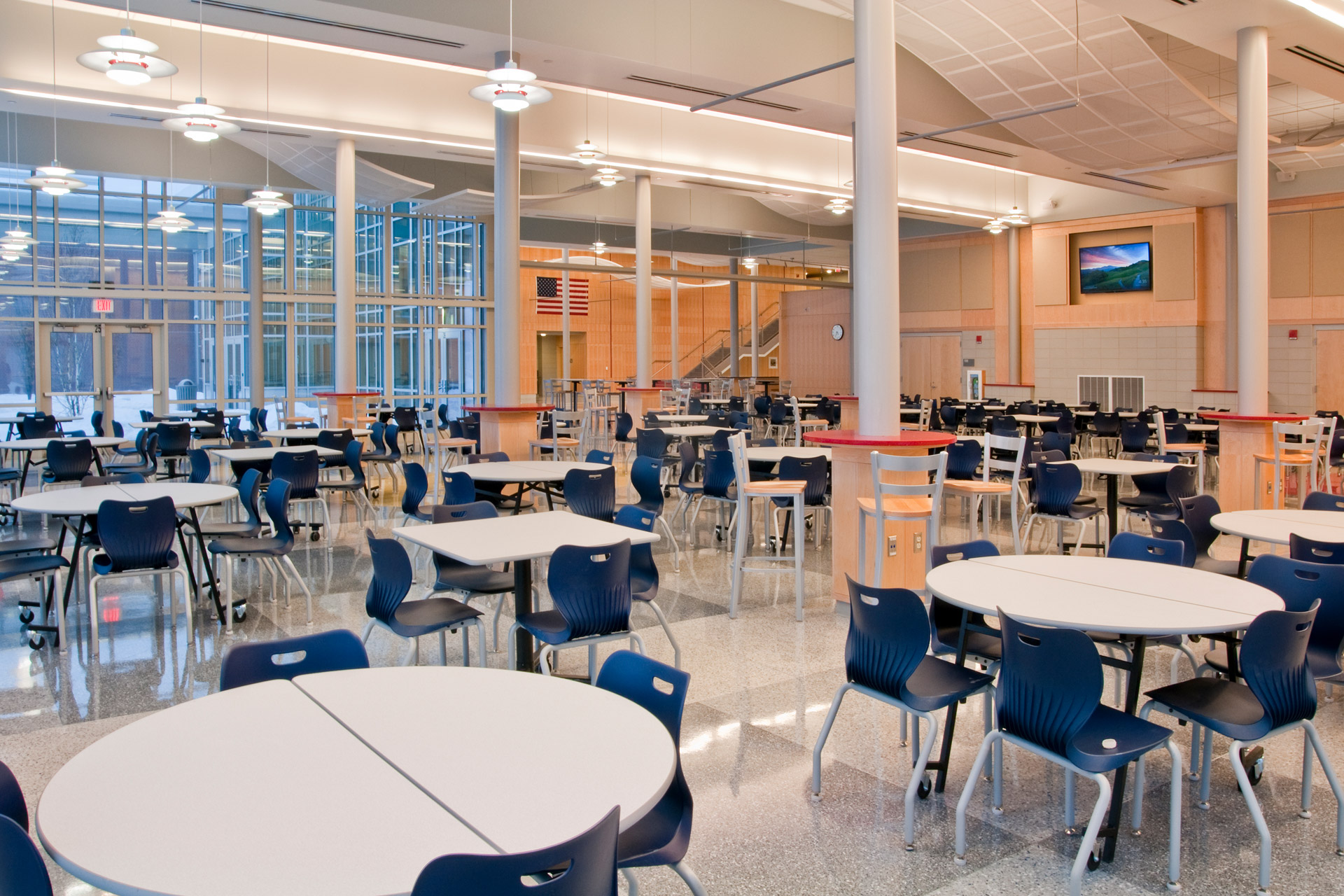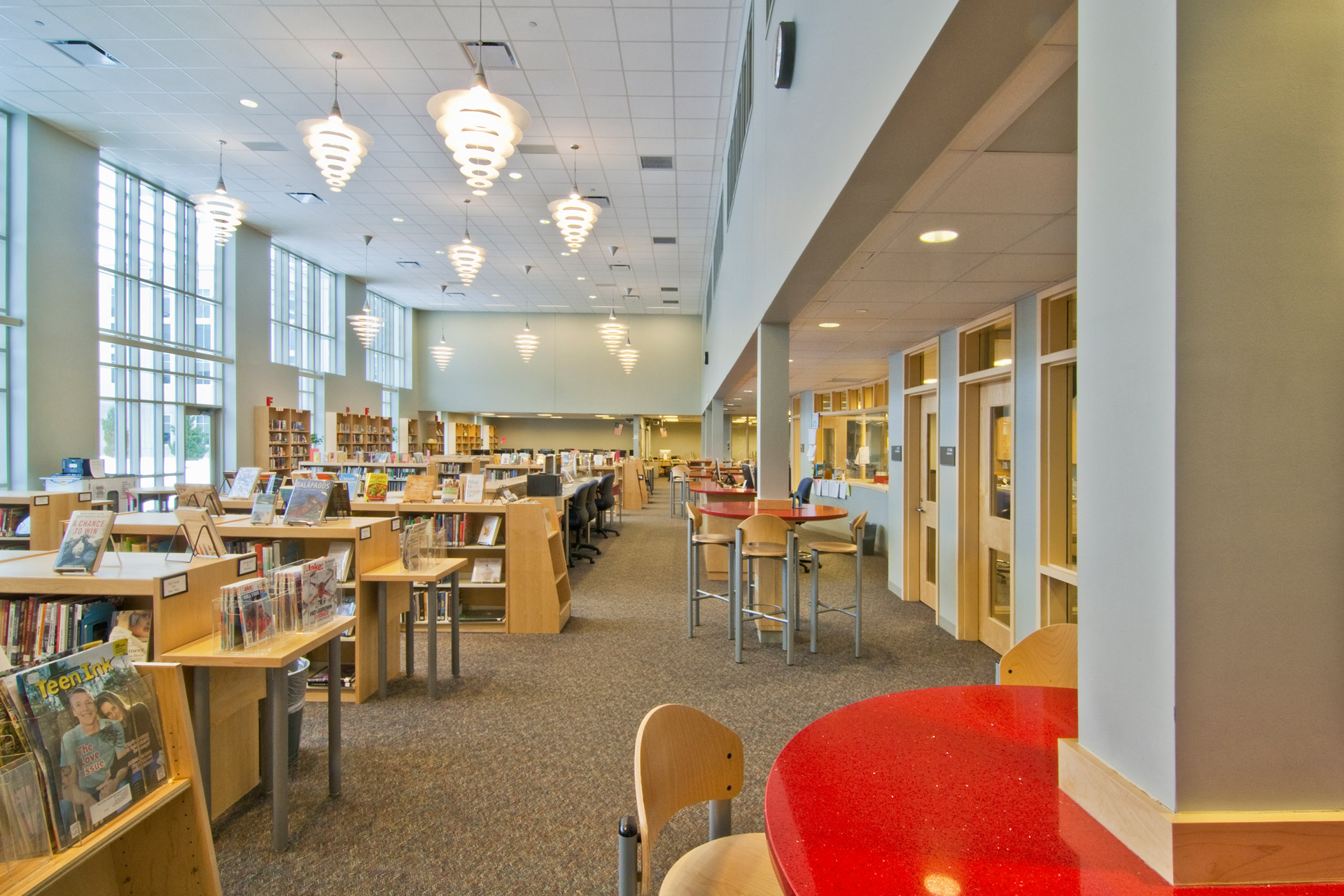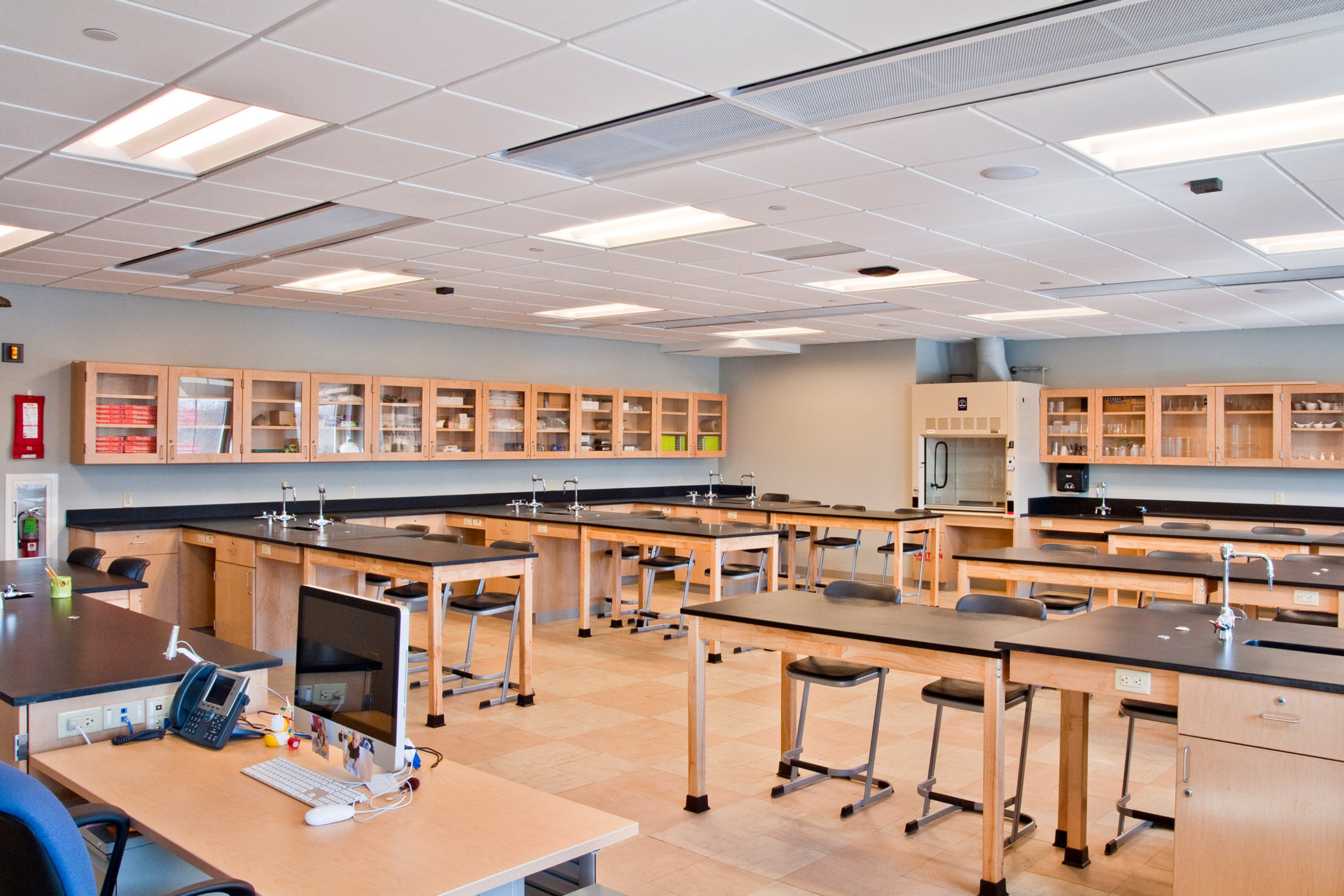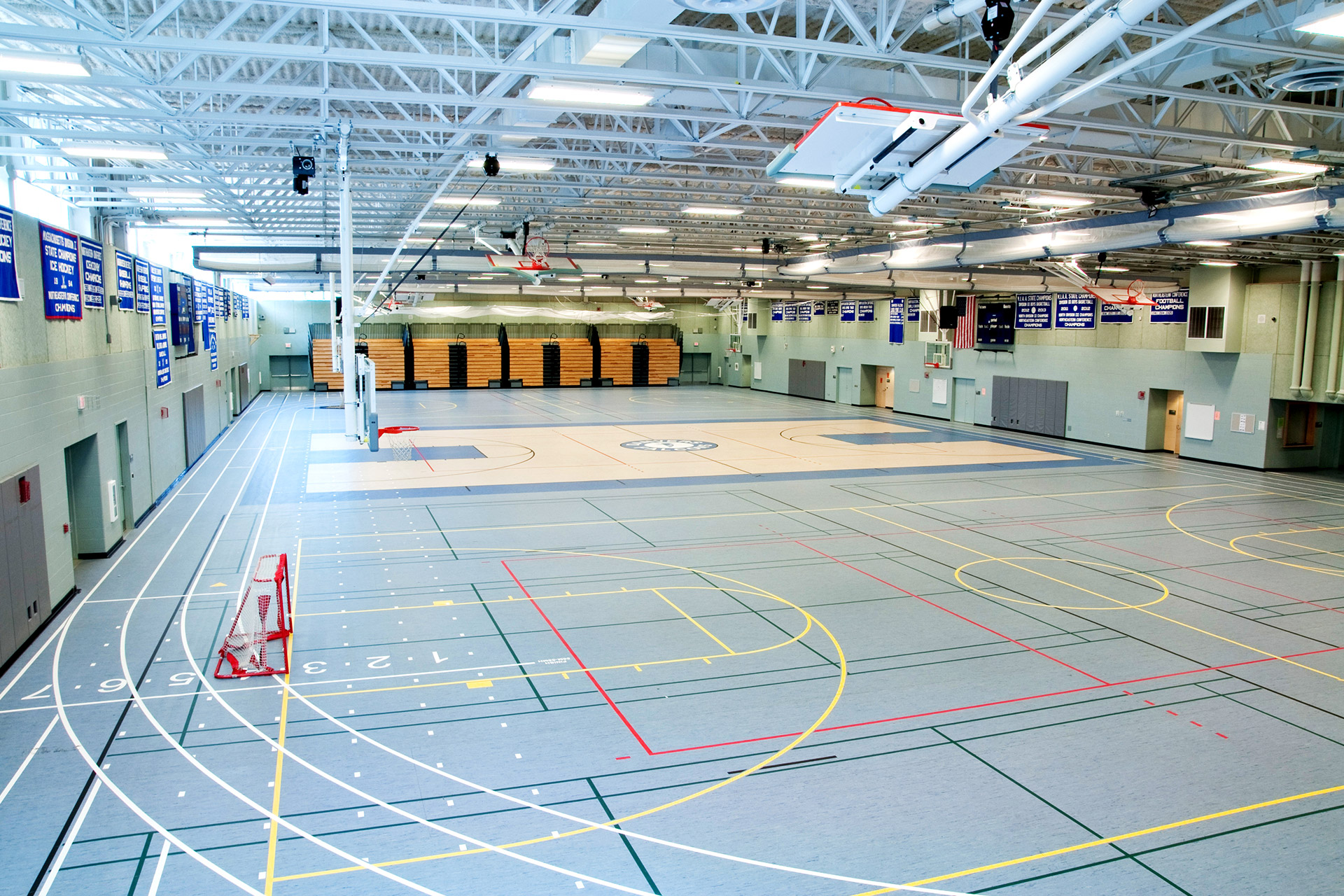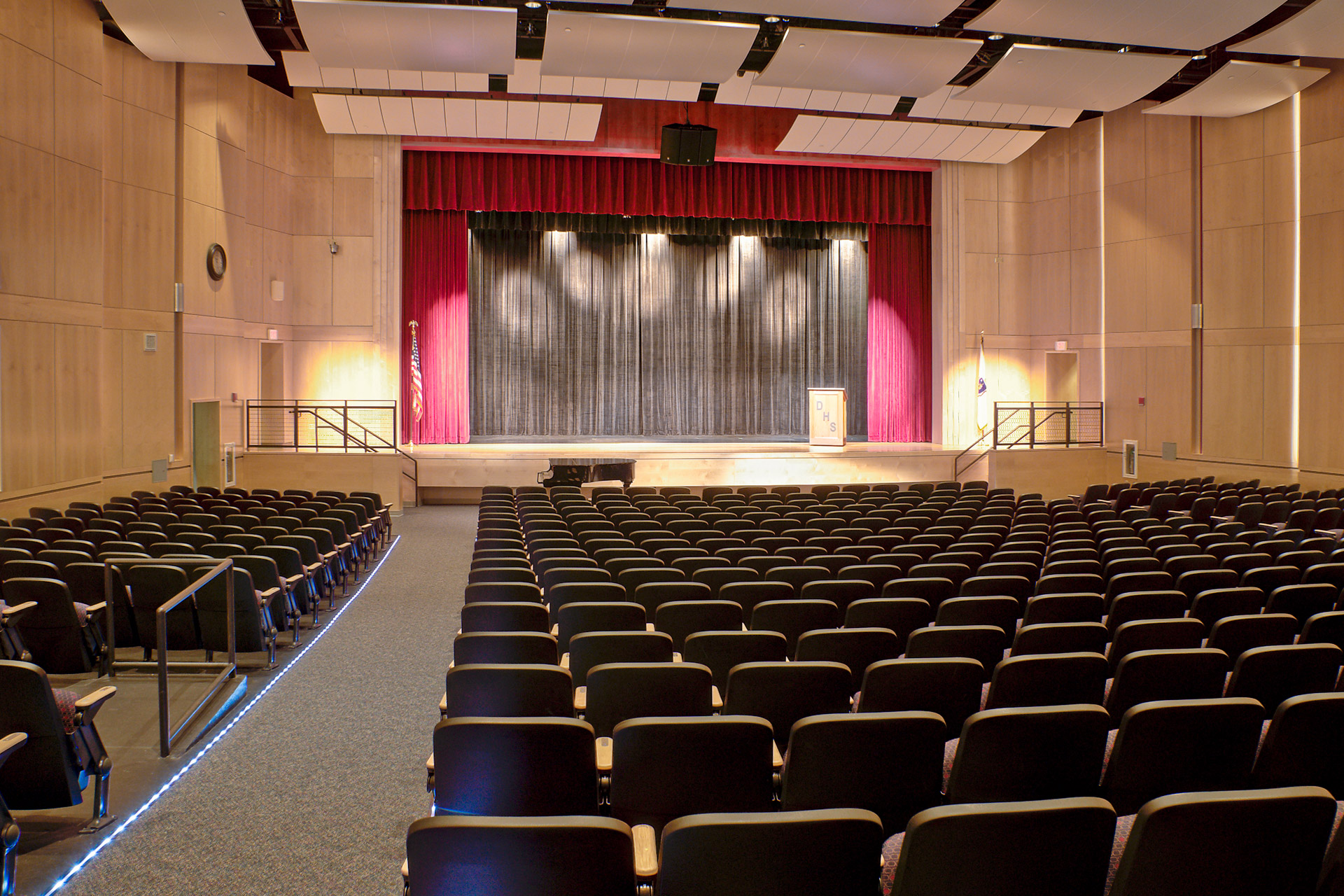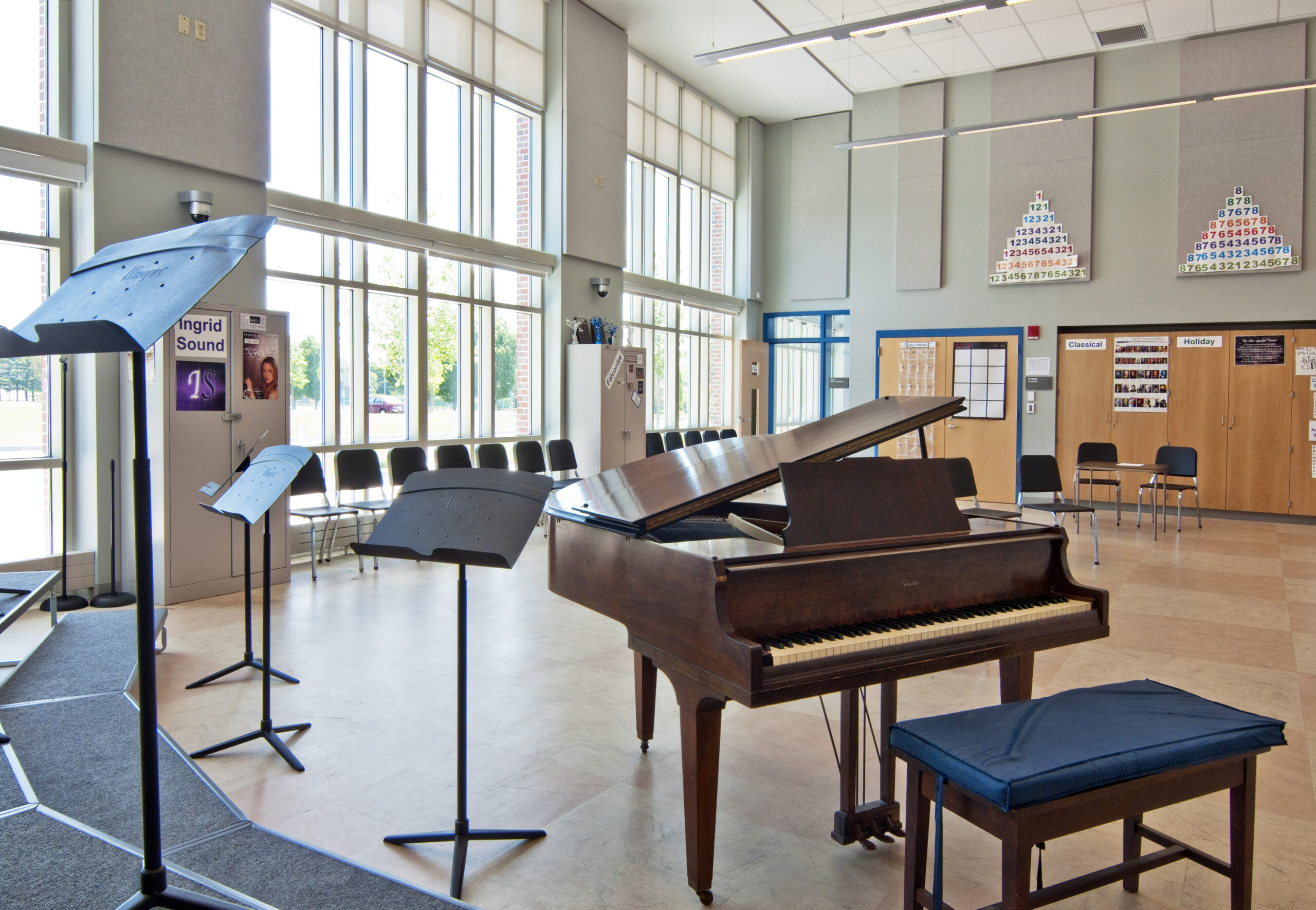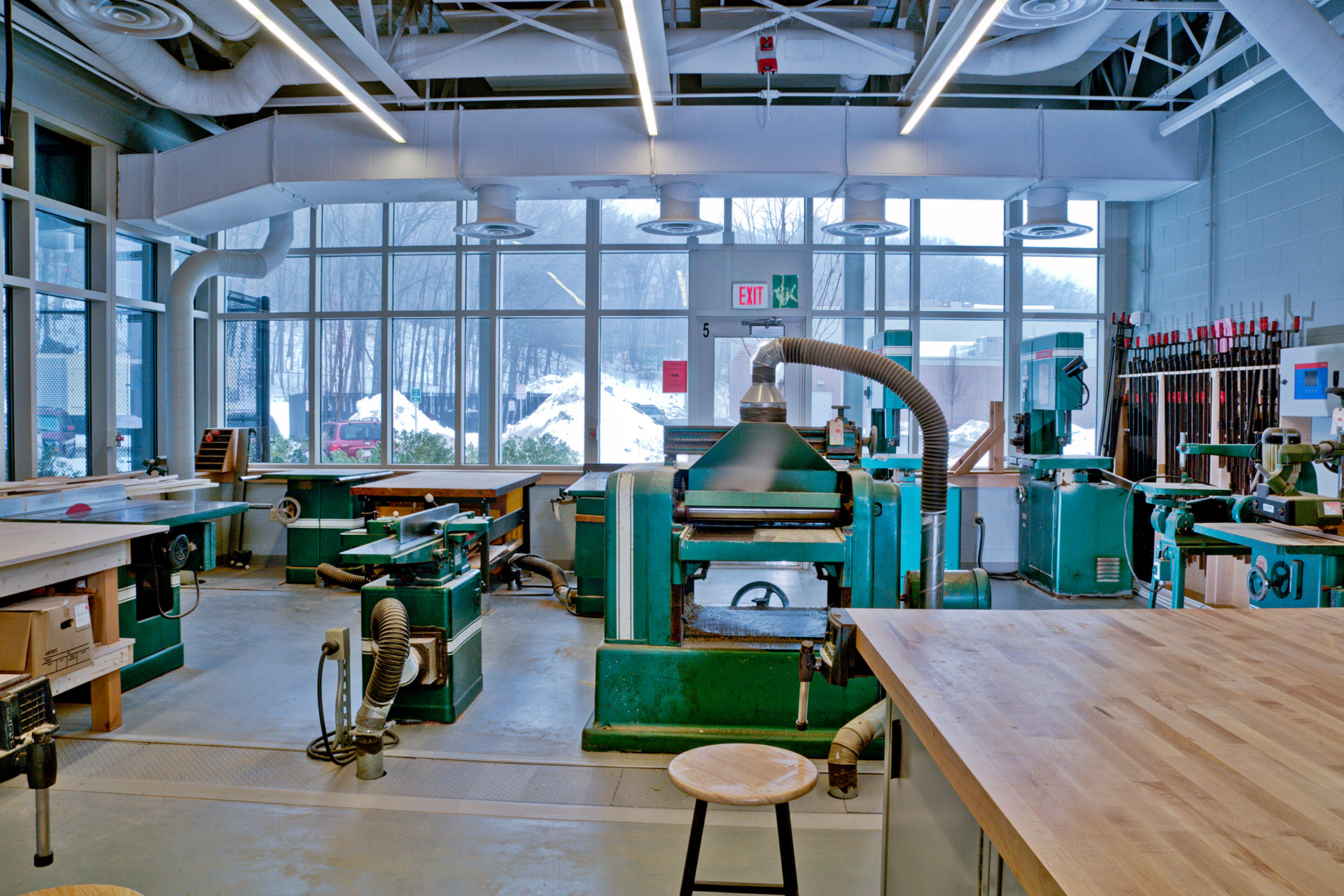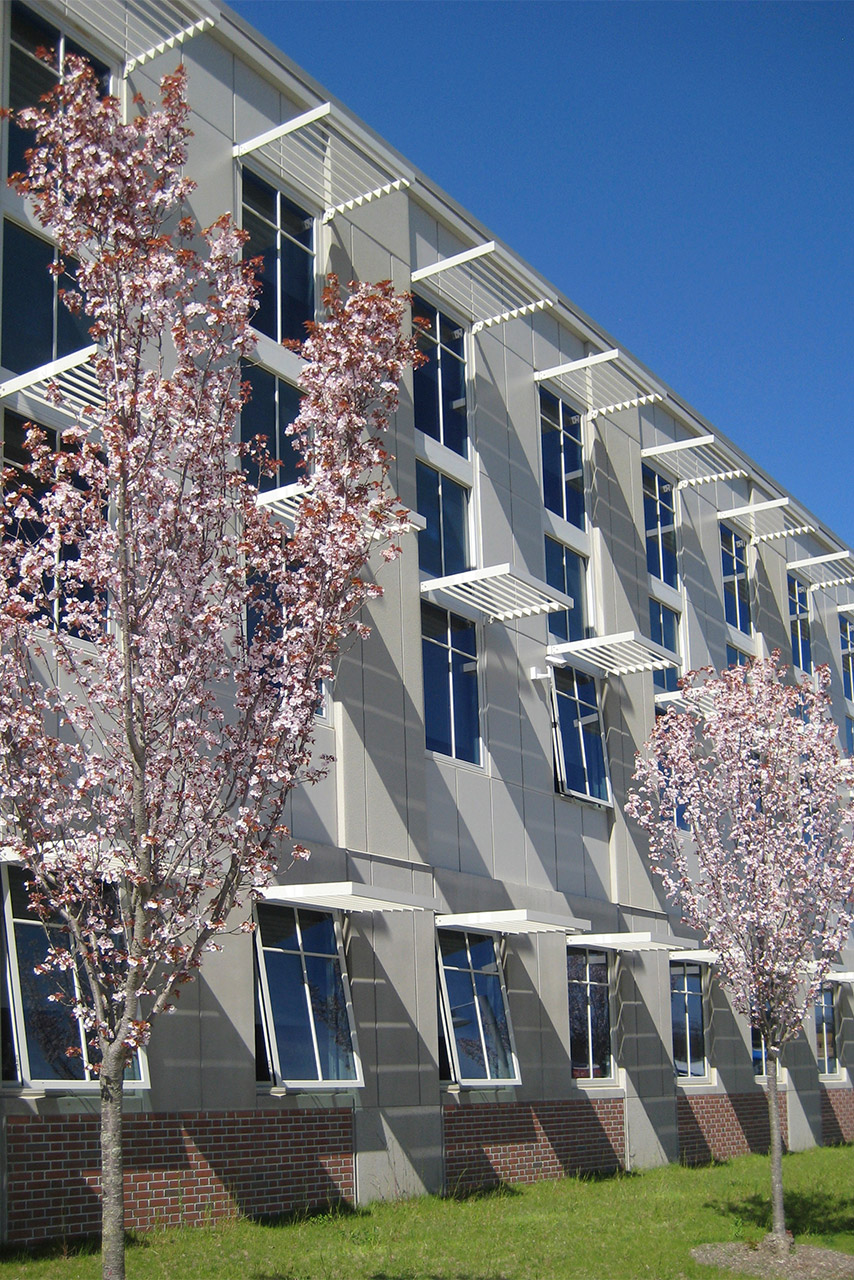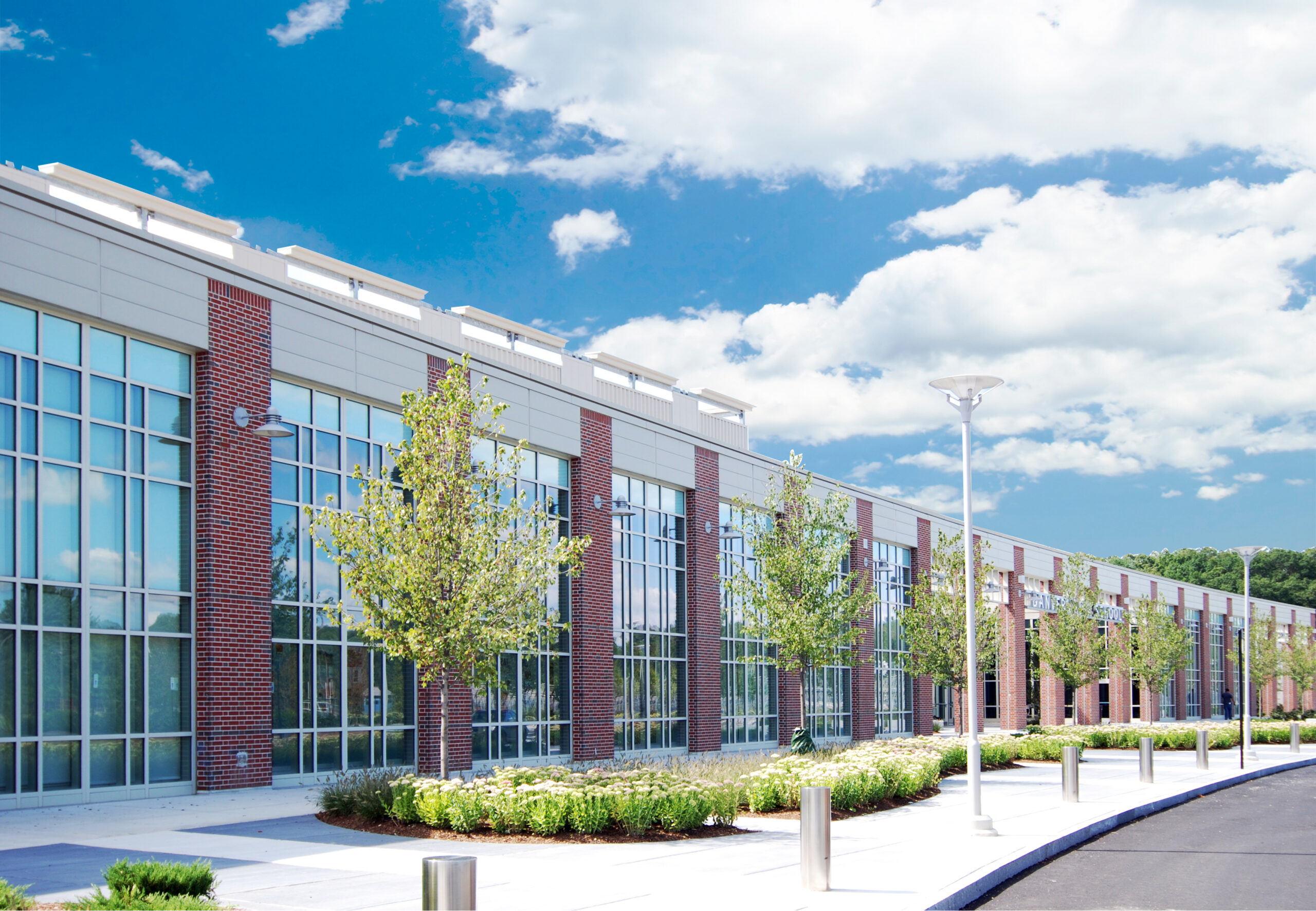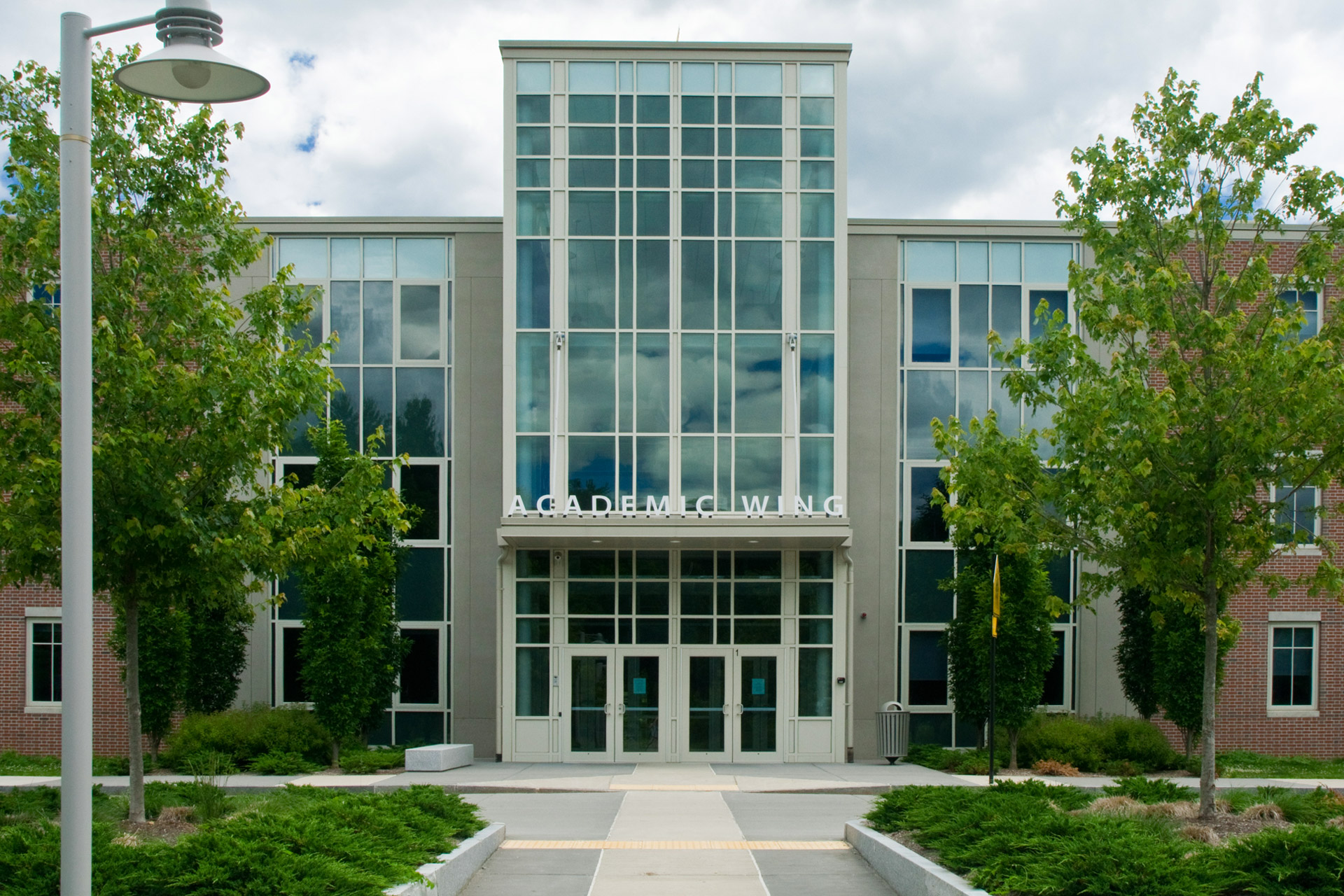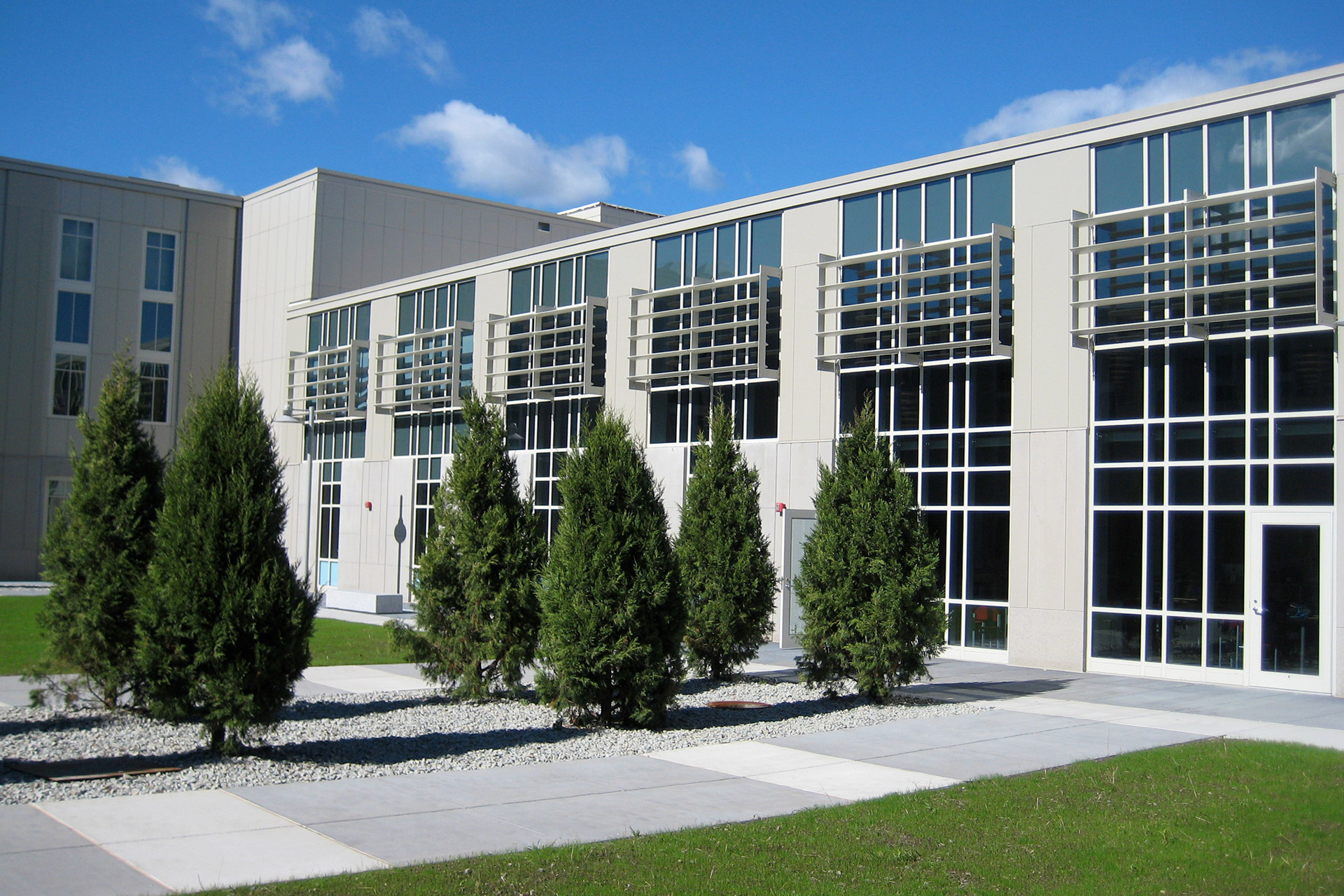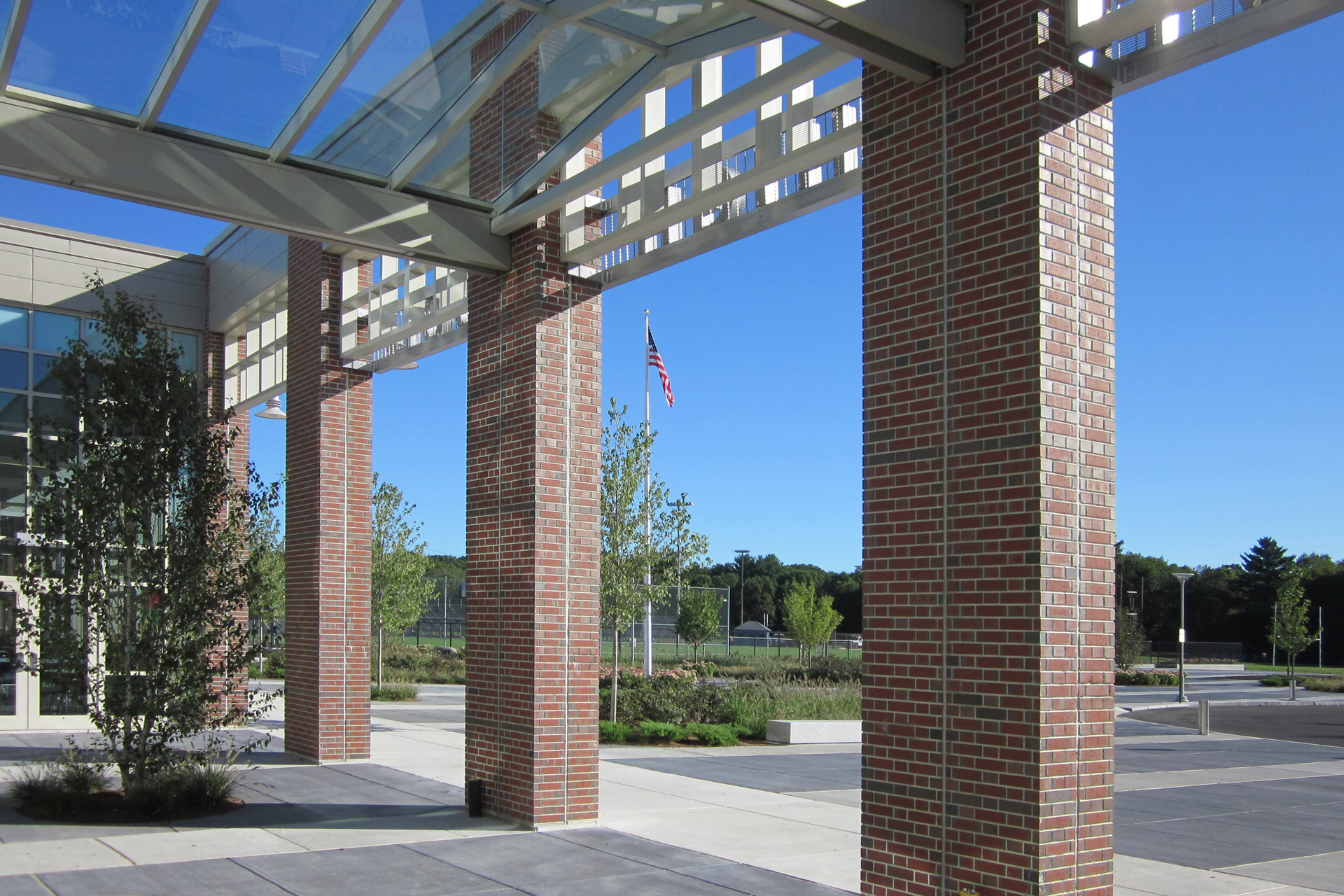 Danvers High School
Danvers, MA
The Danvers High School project was defined ineffective programmatic spaces, substantial repairs and high operating costs. Despite substantial area, the facility did not accommodate the programmatic needs. Studies recommended the demolition of an addition built in the 1970s. The facility lacked a physical presence or identity appropriate for the educational flagship for the town. There were many design goals to redefine the campus including:
Create a sense of identity and presence consistent with and respectful of its residential neighbors.
Create a sense of arrival and a hierarchy of activities, whereby community use was identified, parking accessible and the presence of beautiful playfields was shared by students and public alike.
Establish a campus image, where buildings stand in harmony with the natural site and its breadth of playfields.
The school now has an appropriate sense of arrival. The academic building conveys a sense of scale and transparency with window expanses for views and daylight. The public and interactive spaces such as the auditorium, cafeteria, and fieldhouse are active, stimulating, and vibrant. These spaces are available to the community so they have a dual identity, requiring separation and zoning for ease of access without compromise to security. The overall effect conveys all the best attributes of a campus for education and recreation.
The renovation and addition was carried out while the students were on campus with one wing providing temporary teaching space while the original building was renovated and expanded. Upon completion of the first phase, the students moved back and the other wing was demolished to make way for a new addition."
"We are very proud of DHS and the team that made it a reality."
Lisa Dana, Danvers Public Schools Superintendent