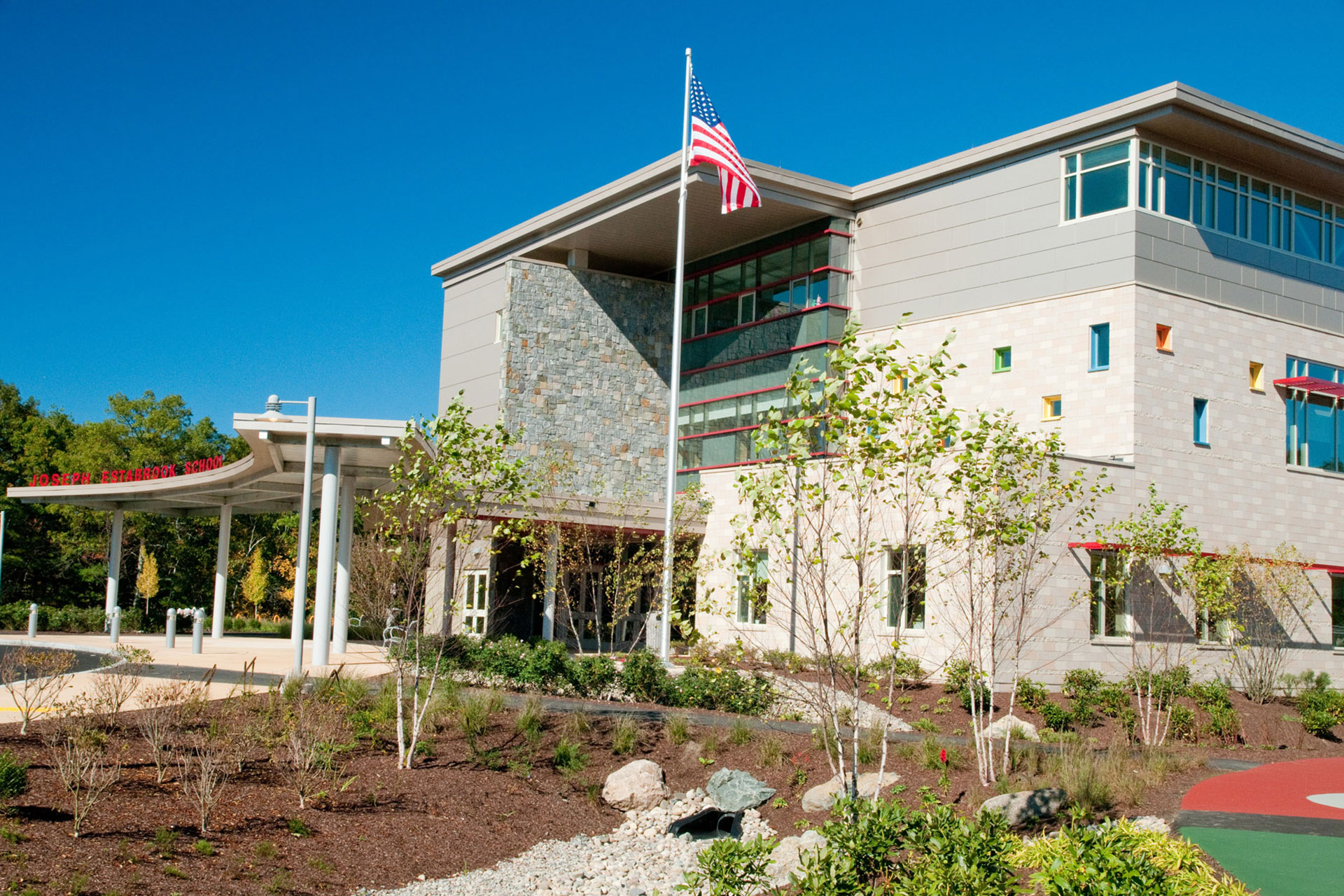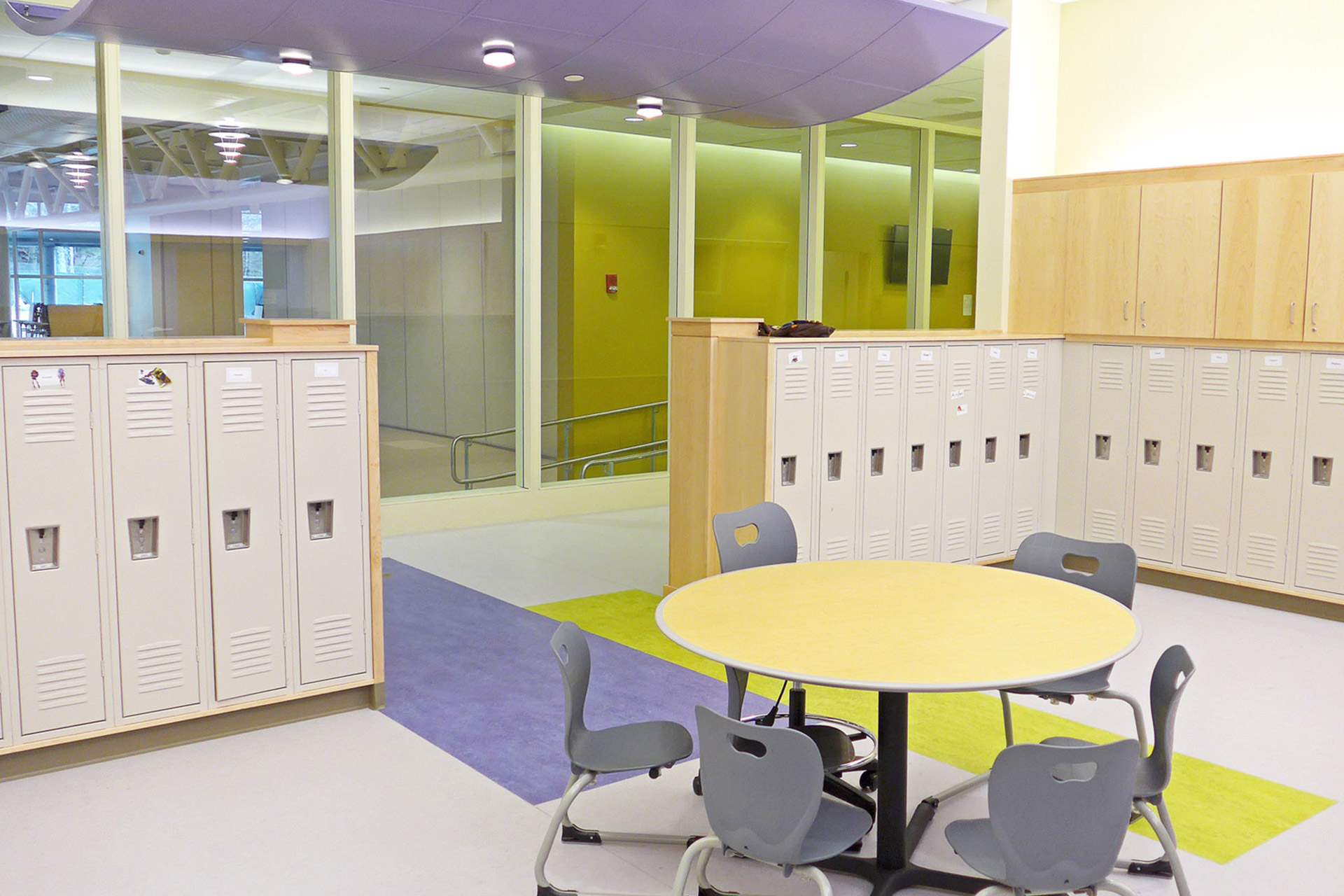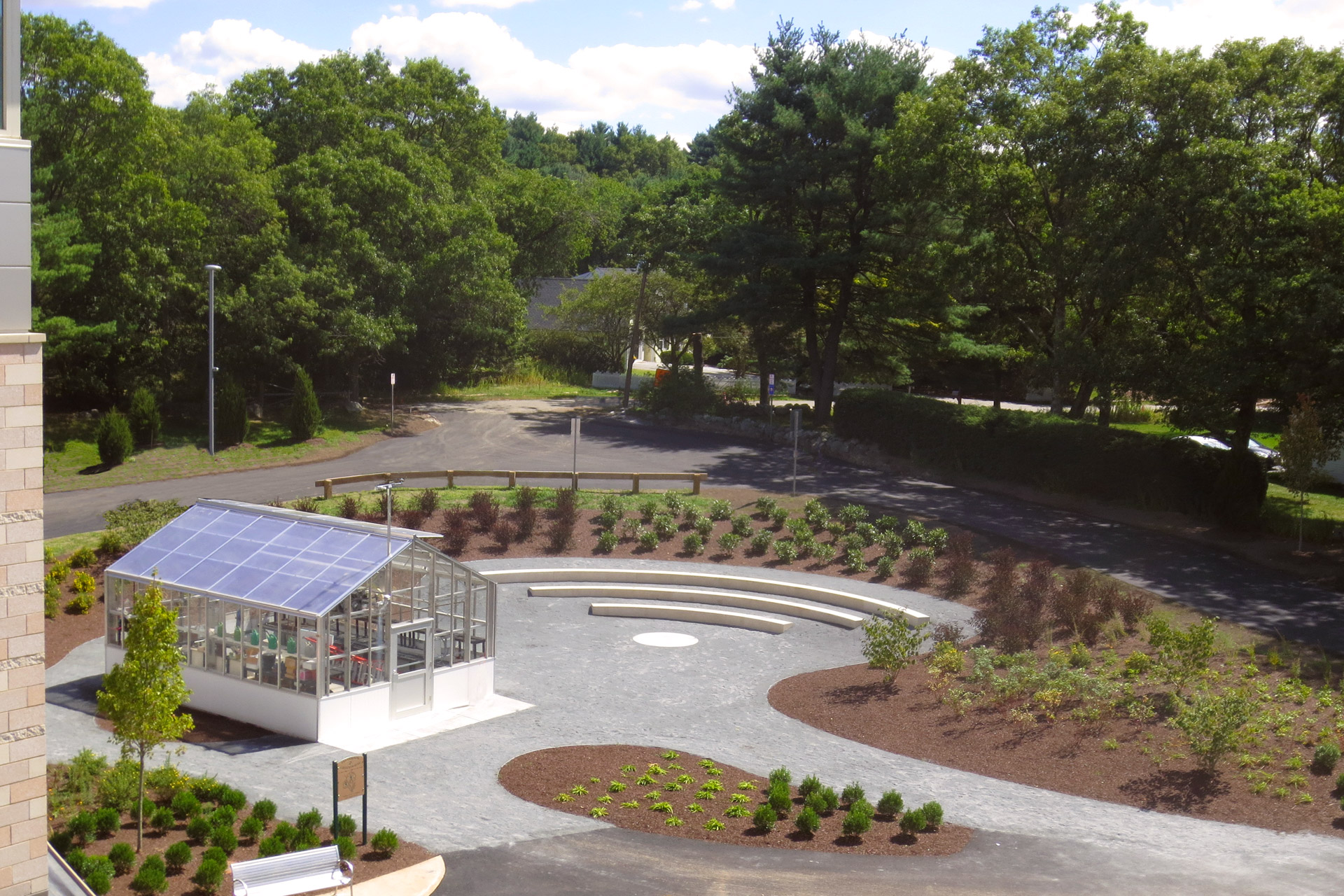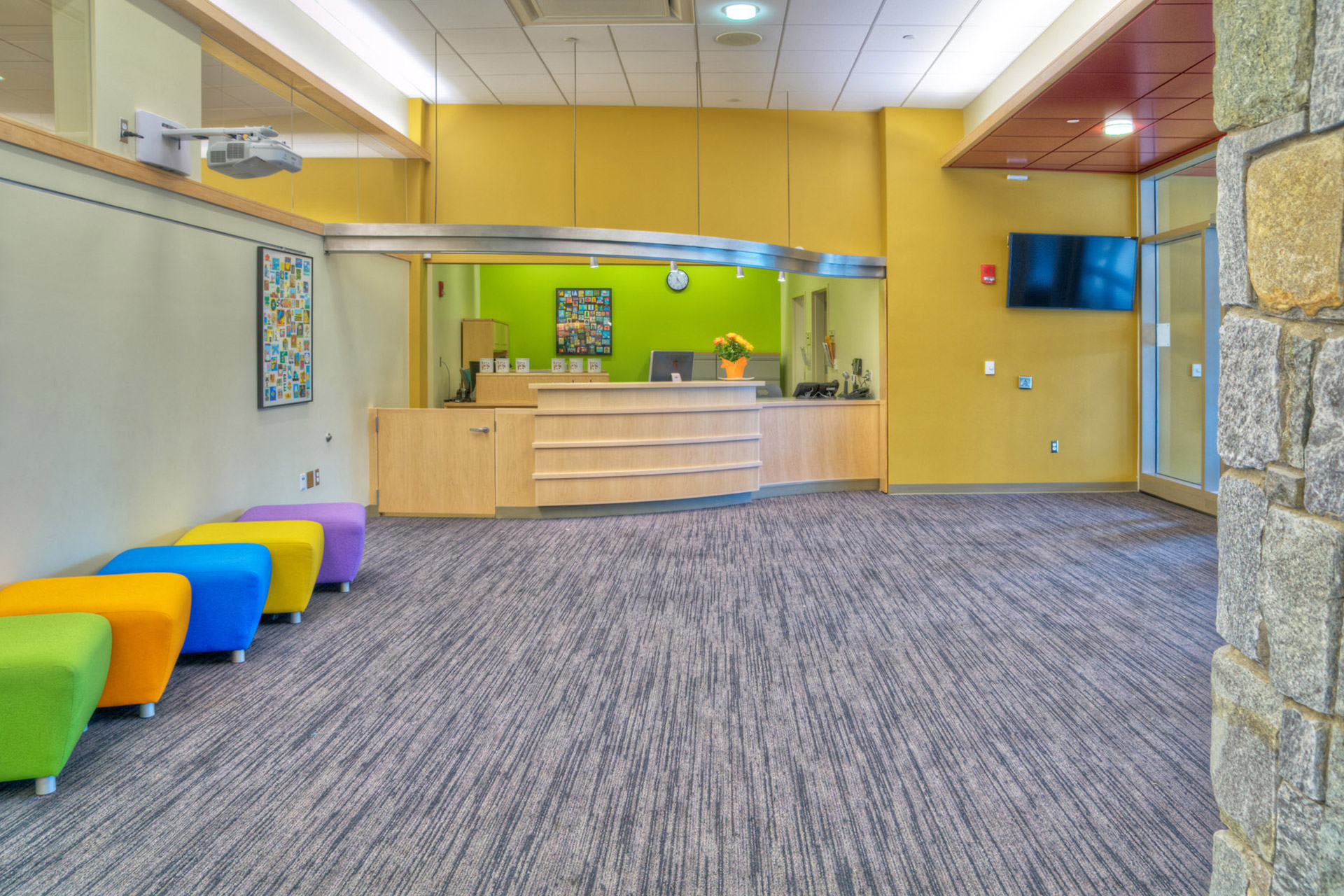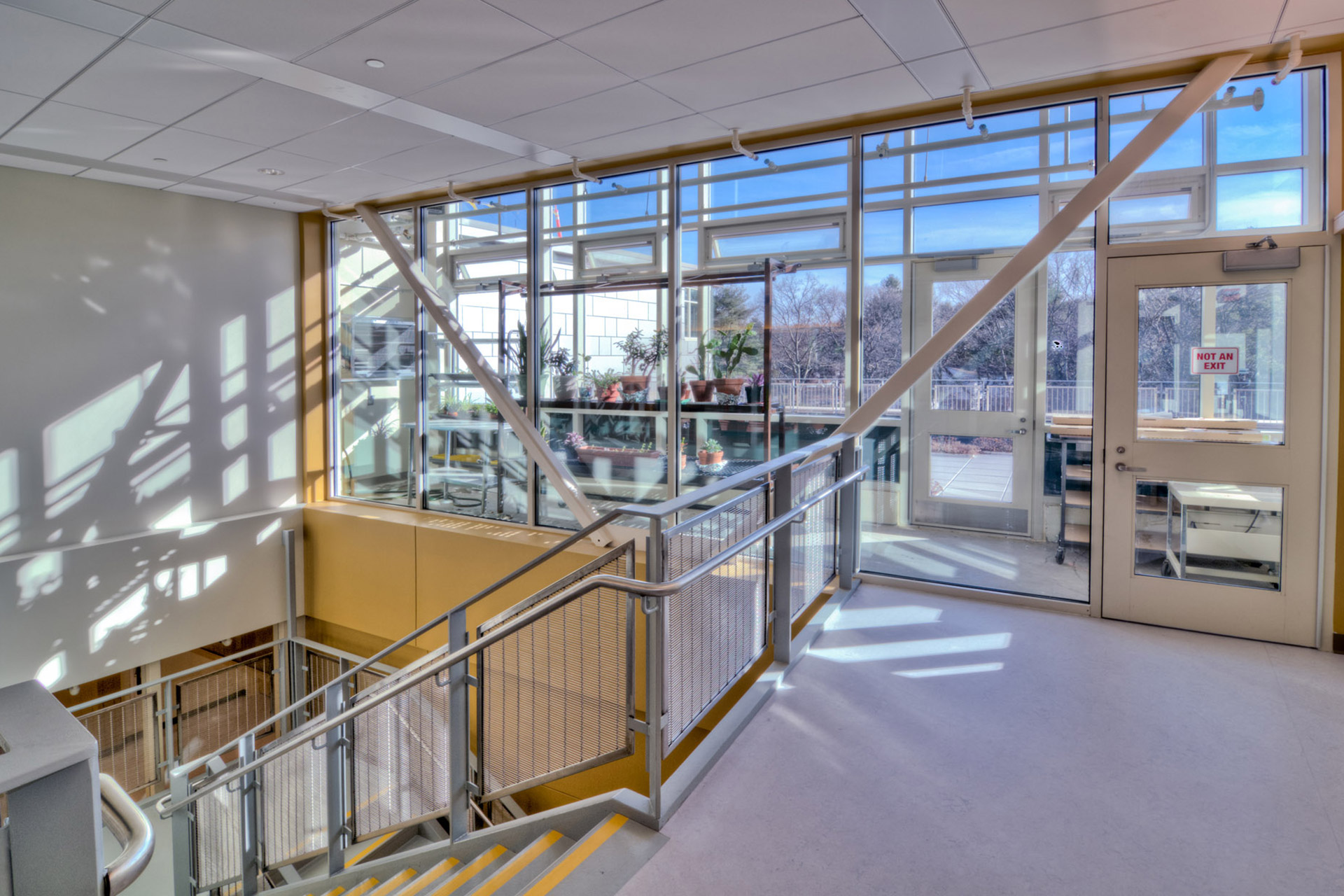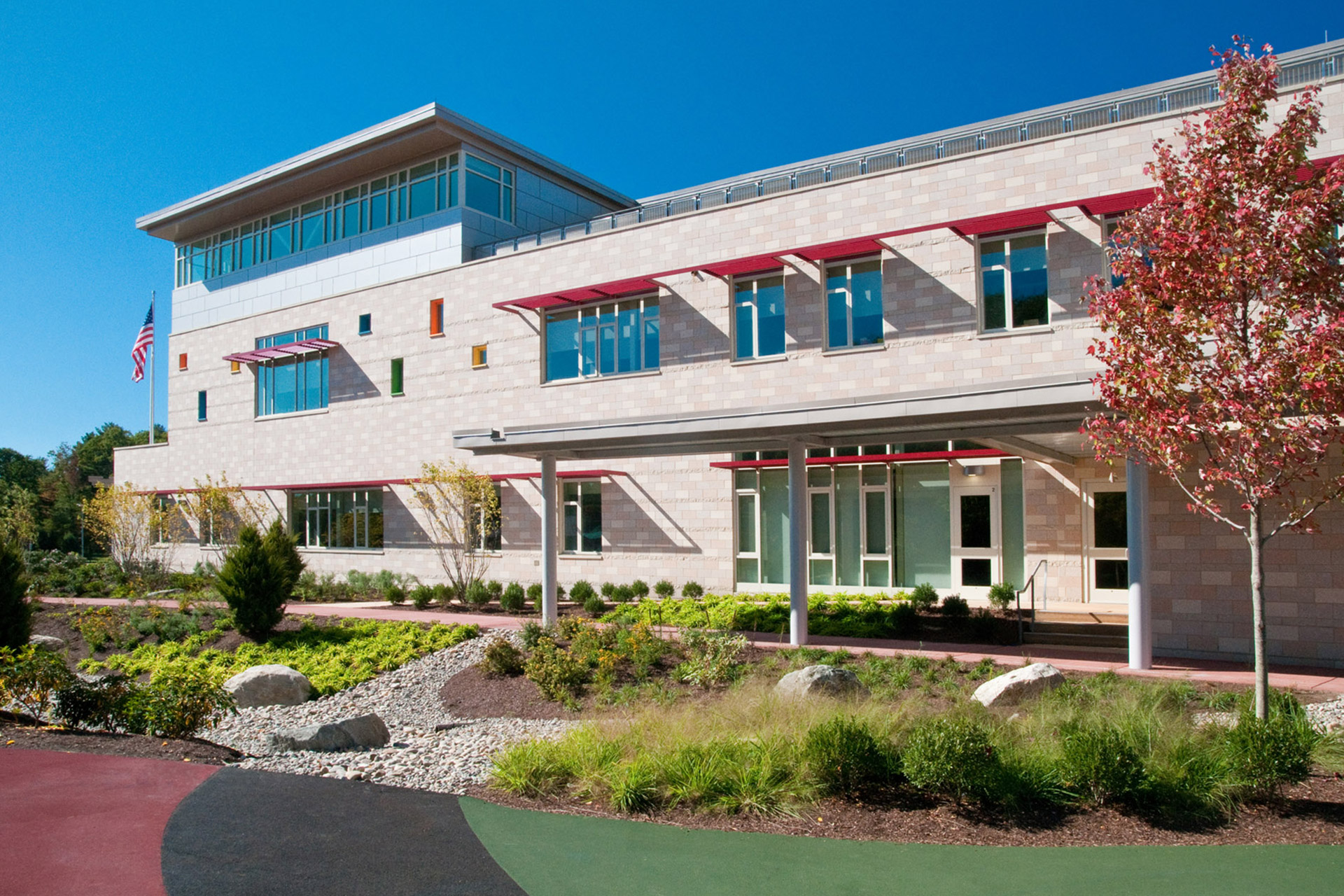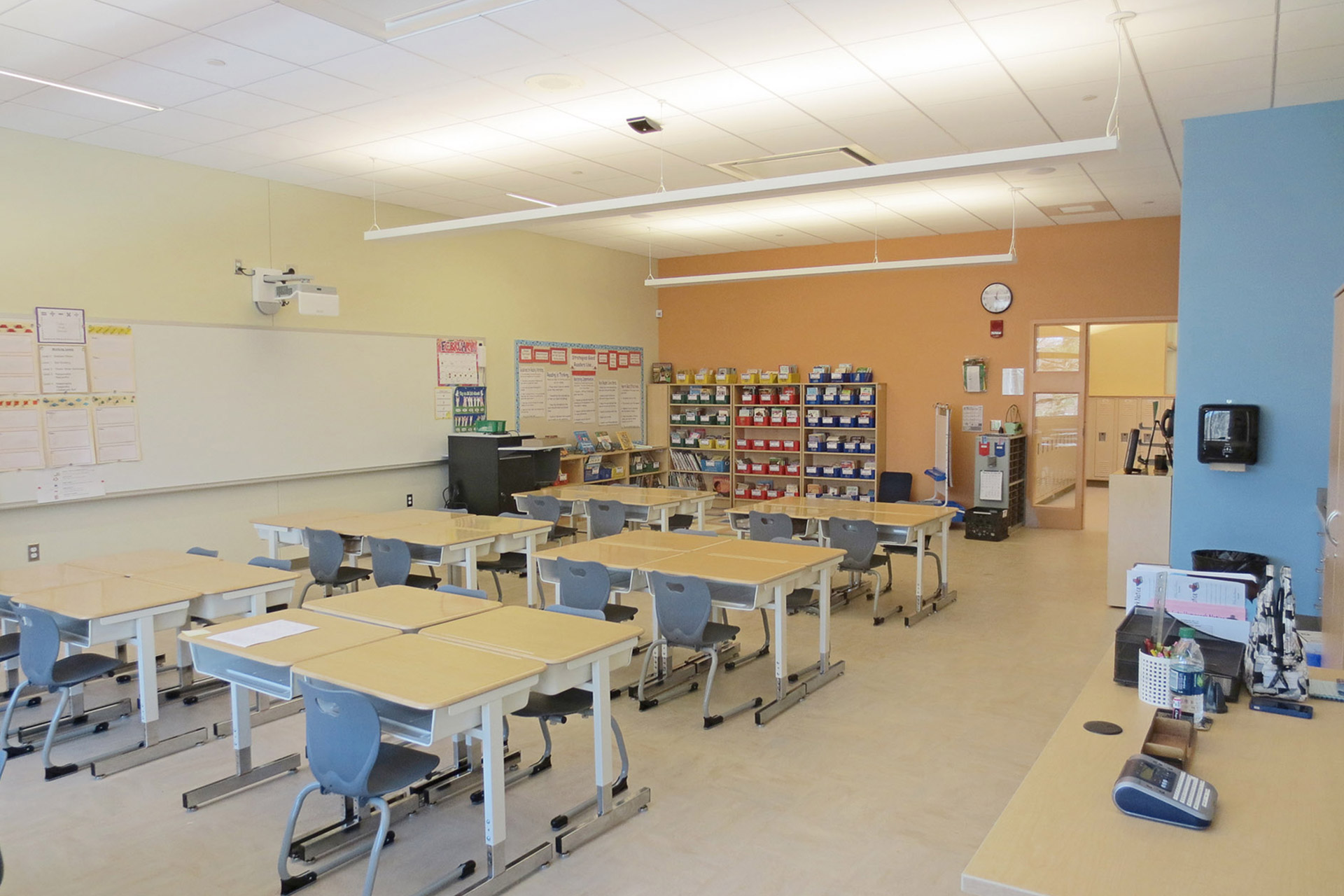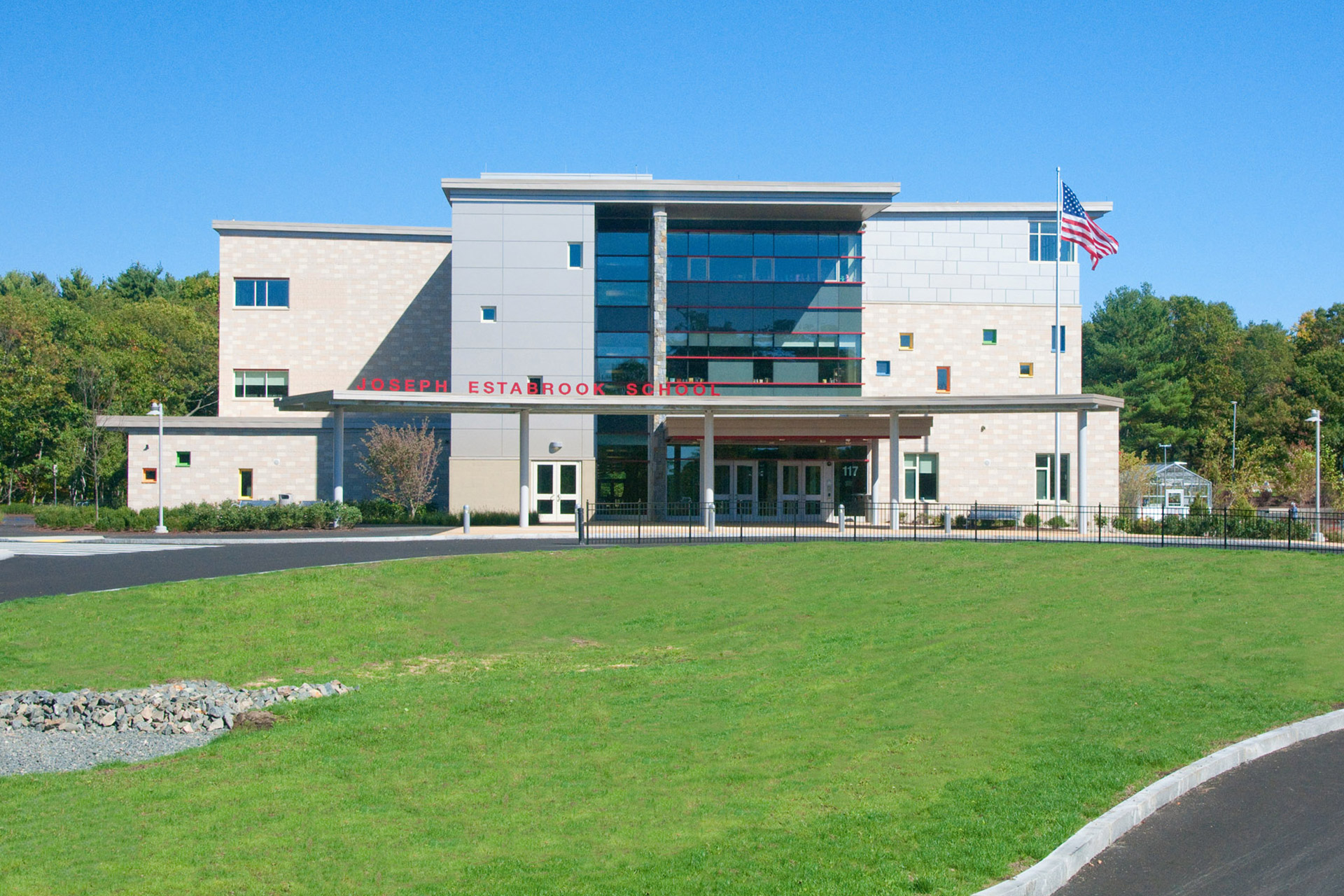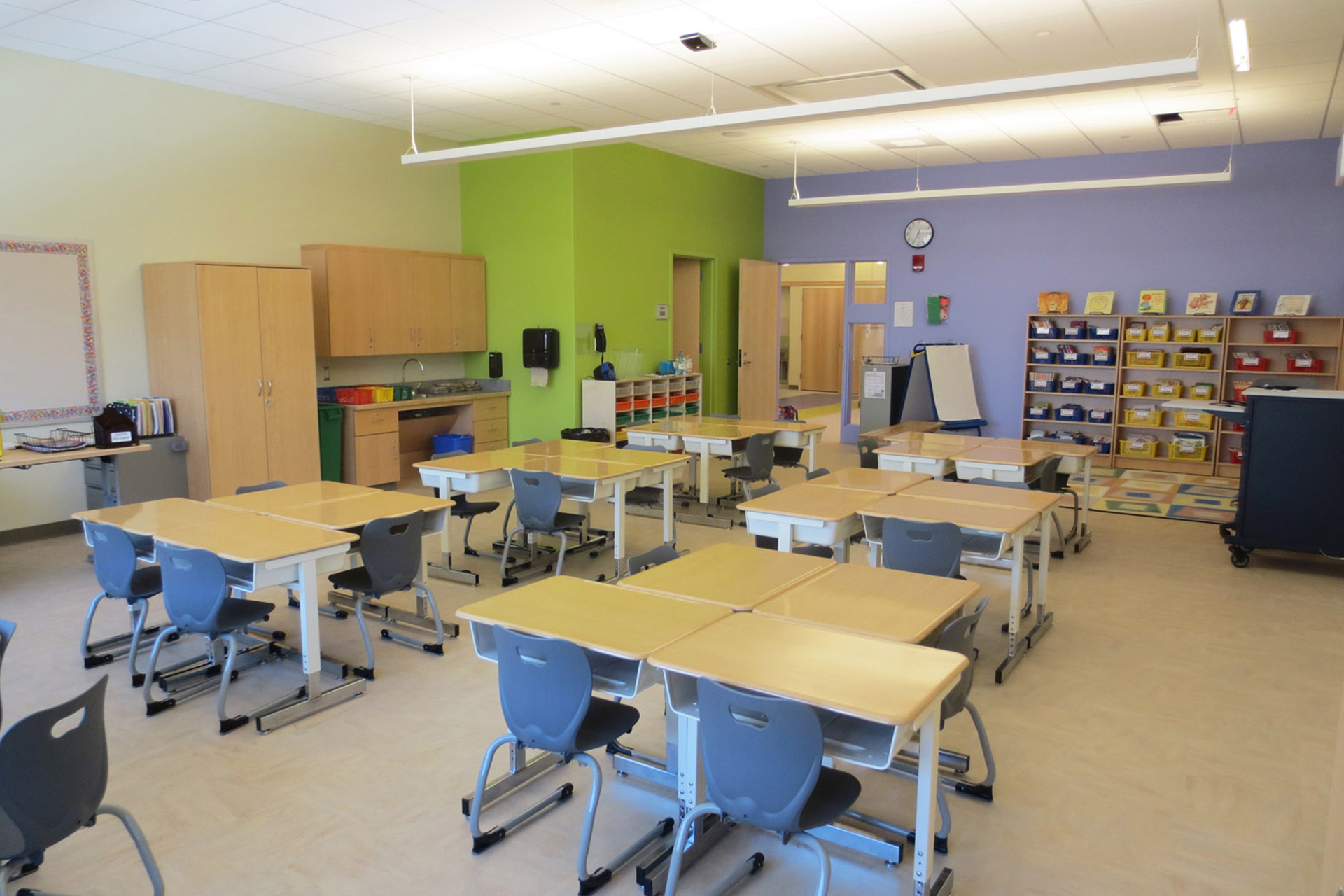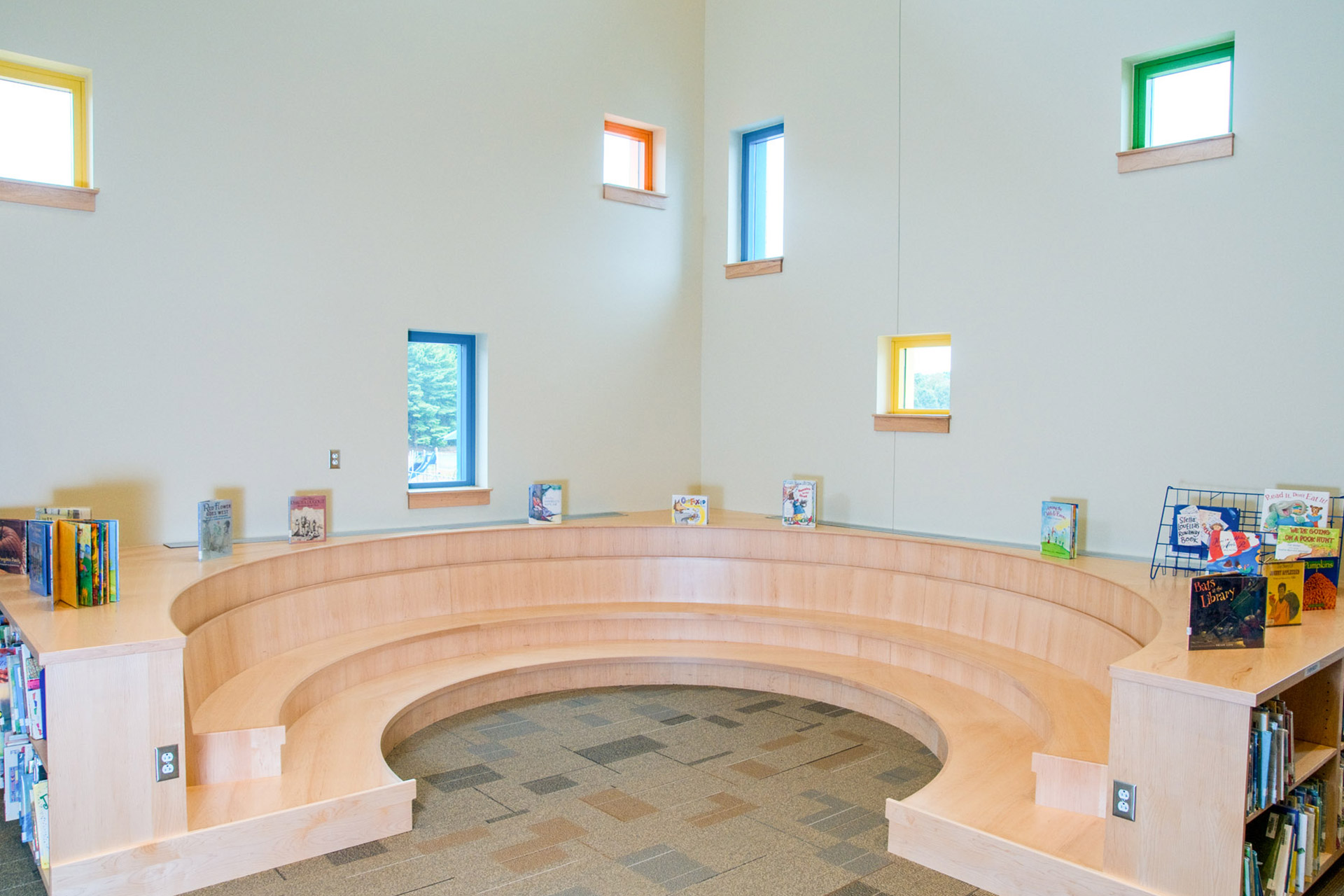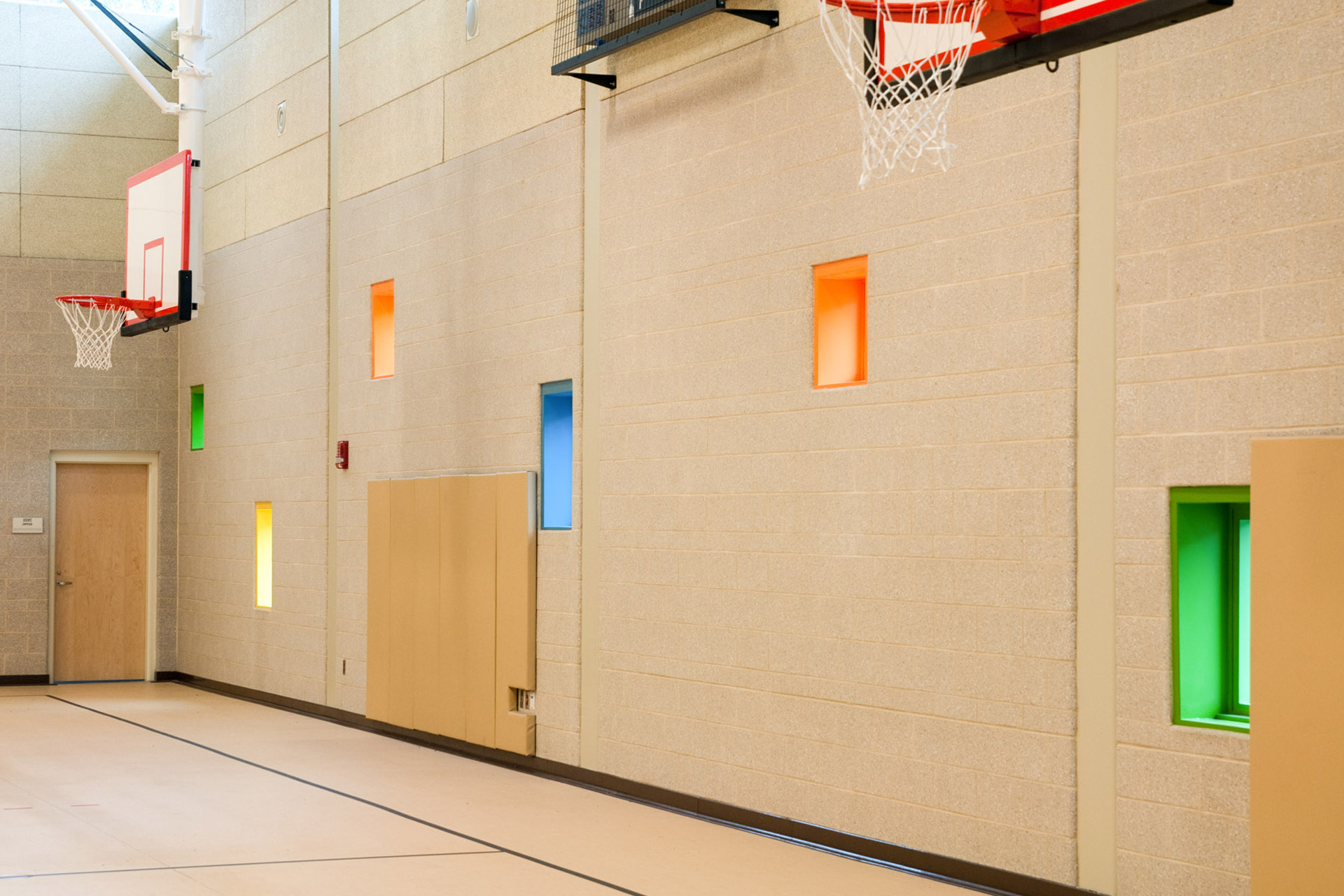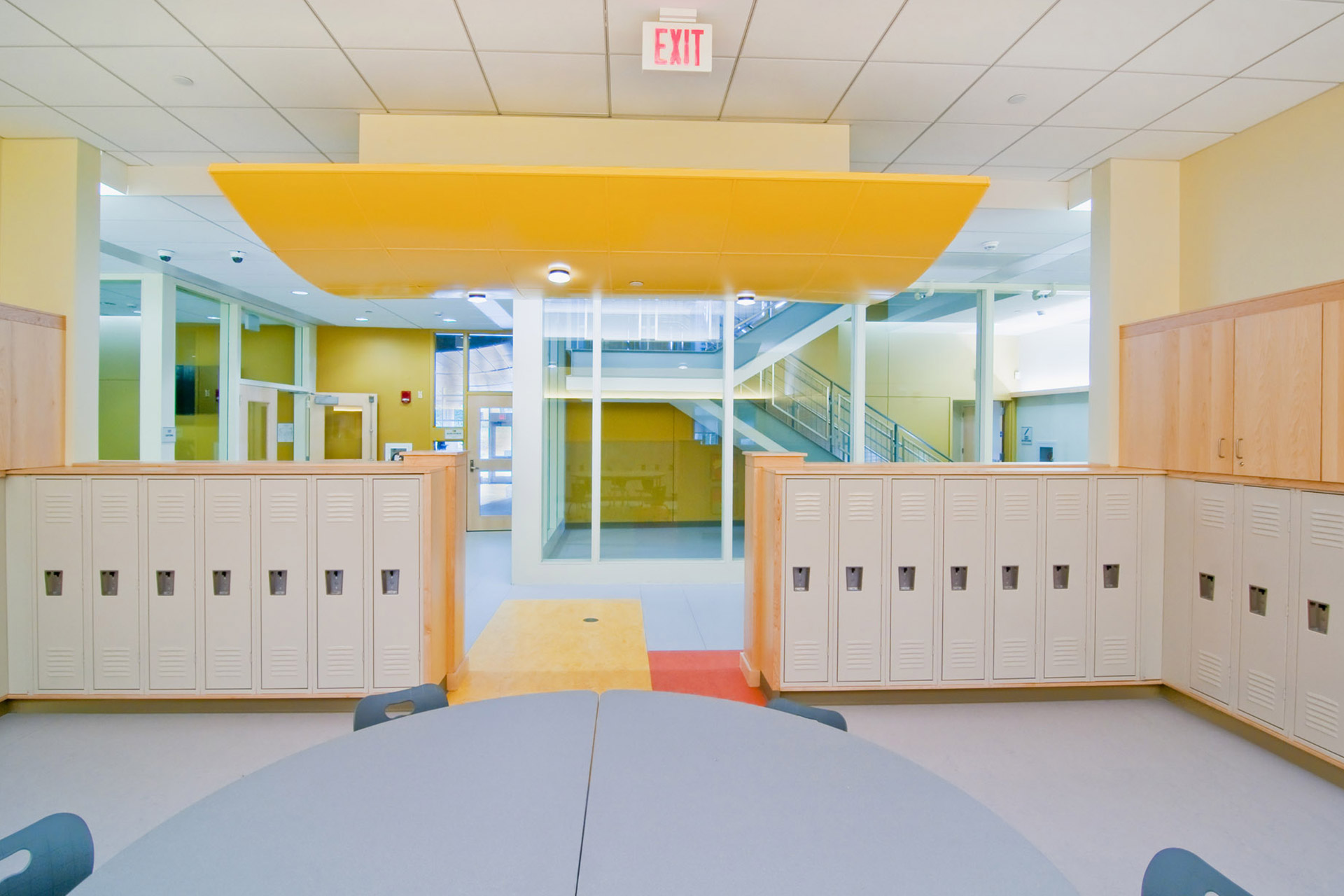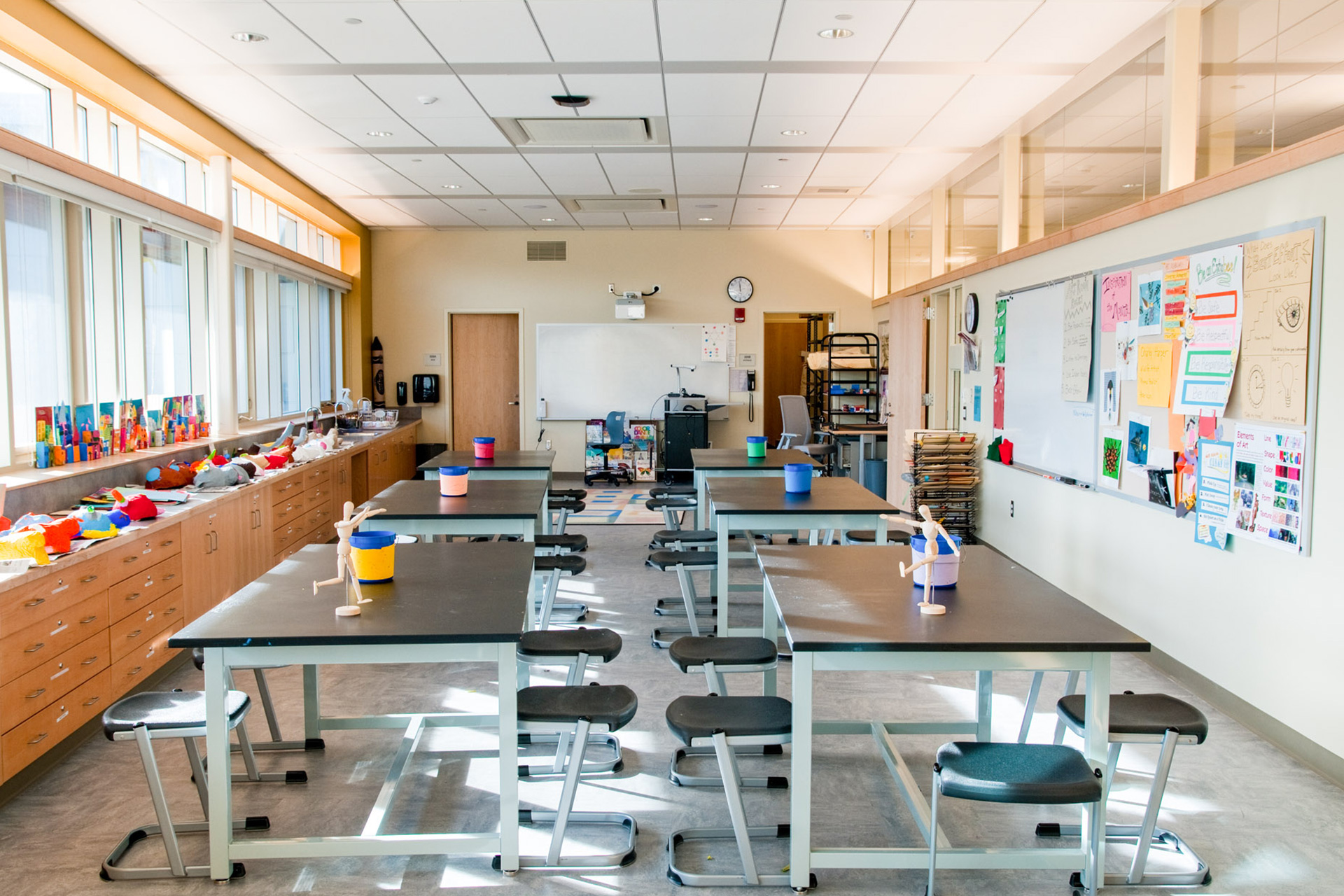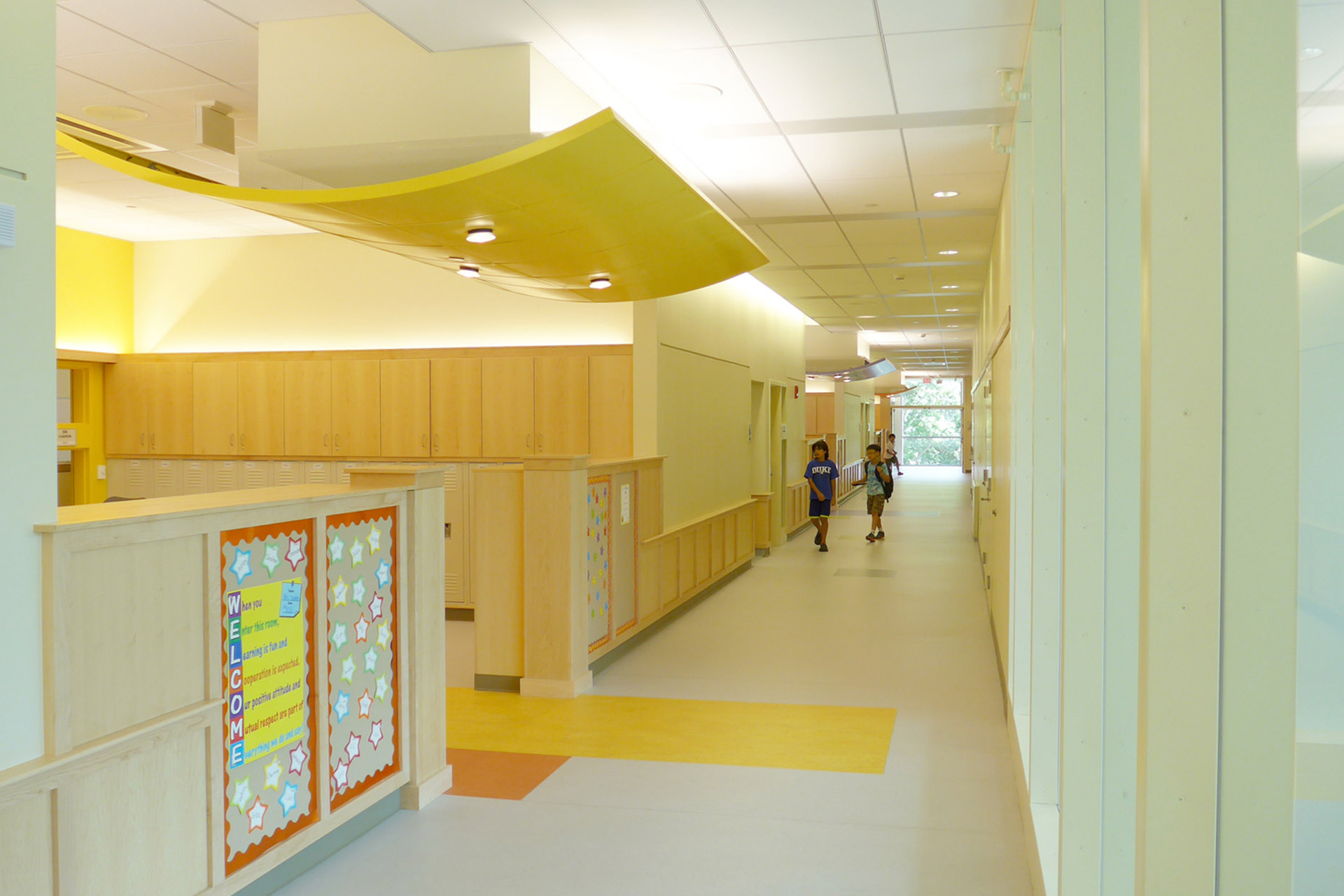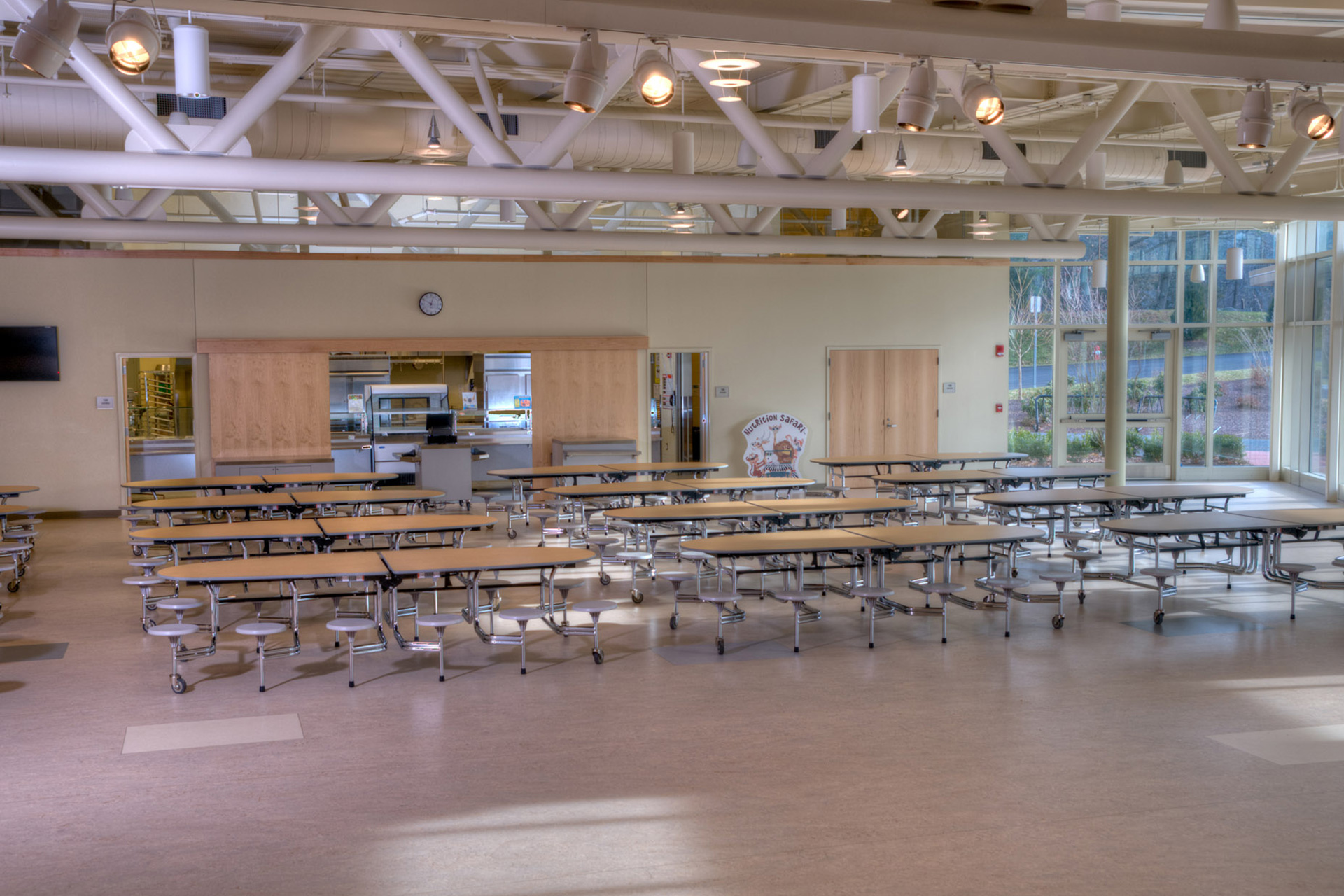 Estabrook Elementary School
Lexington, MA
Inadequate space and insufficient infrastructure necessitated the replacement of the existing school. Constructing a new school while the existing school was occupied was the most cost effective solution. The overriding design goal was to achieve a symbiotic relationship between the new school/site, its neighbors and adjoining conservation land.
Landscaping features include an amphitheater/outdoor teaching area focused on a greenhouse. Open, paved play and playground areas are integrated and flow around a landscaped rain garden. The building responds to the site with features such as flowing canopies providing shelter and shade, soft hued brick with subtle patterns and metal panels that reduce the building's presence. Multi-scaled windows with south-facing exterior sun screens add texture, scale and color.
Collaborative and flexible learning spaces were designed for personalized learning and teamwork. Project areas outside classrooms provide additional individual/small group instructional space. The cafeteria and a music room combine to serve as an auditorium.
The organic integration of site and building along with the adjacent conservation land support the environmental education program. The new school is certified LEED-S Silver.
"Estabrook is a gem, where learning is flourishing in a thoughtfully designed school customized to its needs."
Sandra Trach, Former Estabrook School Principal